Florida Police Ambushed After Reports of Baby Being Shot
Florida police officers were ambushed and came under gunfire following reports a baby had been shot.
According to 10 Tampa Bay, officers raced to a neighborhood near Lake Gibson High School, in Lakeland, following unconfirmed reports that a baby had been shot earlier this morning
The network added the Polk County Sheriff's SWAT team and Polk County Fire Rescue were shot at by a person from inside a house in the neighborhood.
It added one person was in custody and that no officers had been injured despite having been shot at.
Sheriff spokesman Brian Bruchey told residents to stay in their homes until they had received an "all-clear," according to 10 Tampa Bay.
Newsweek has listened to a reported recording of a police scanner where a woman says "a baby was shot" before a man claims there was an "ambush."
The recording was reportedly of the event at the same Lakeland neighborhood.
In a comment sent to Newsweek spokesman Bruchey said: "No update available yet. We're hoping to provide details at 9am (ET) with a news conference that we plan to air via Facebook Live."
Footage taken by WFLA showed numerous police cars, officers and ambulances positioned close to the school in the early hours of this morning.
It added a police helicopter had been present at the time of the shooting.
This is a breaking story and will be updated.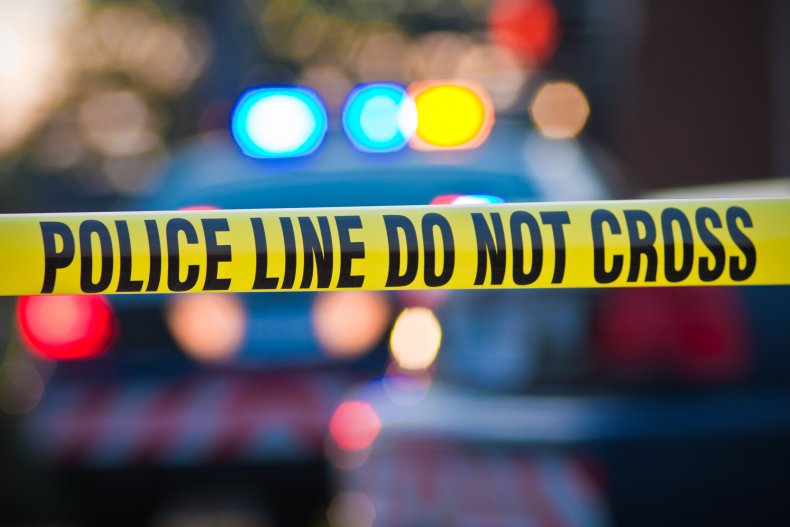 Updated 09/05/2021 8:15 a.m. ET: This article has been updated to include more information.