Florida Police Chief Who Posed With Bikini-Wearing Cops Now Part Of Sexual Harassment Probe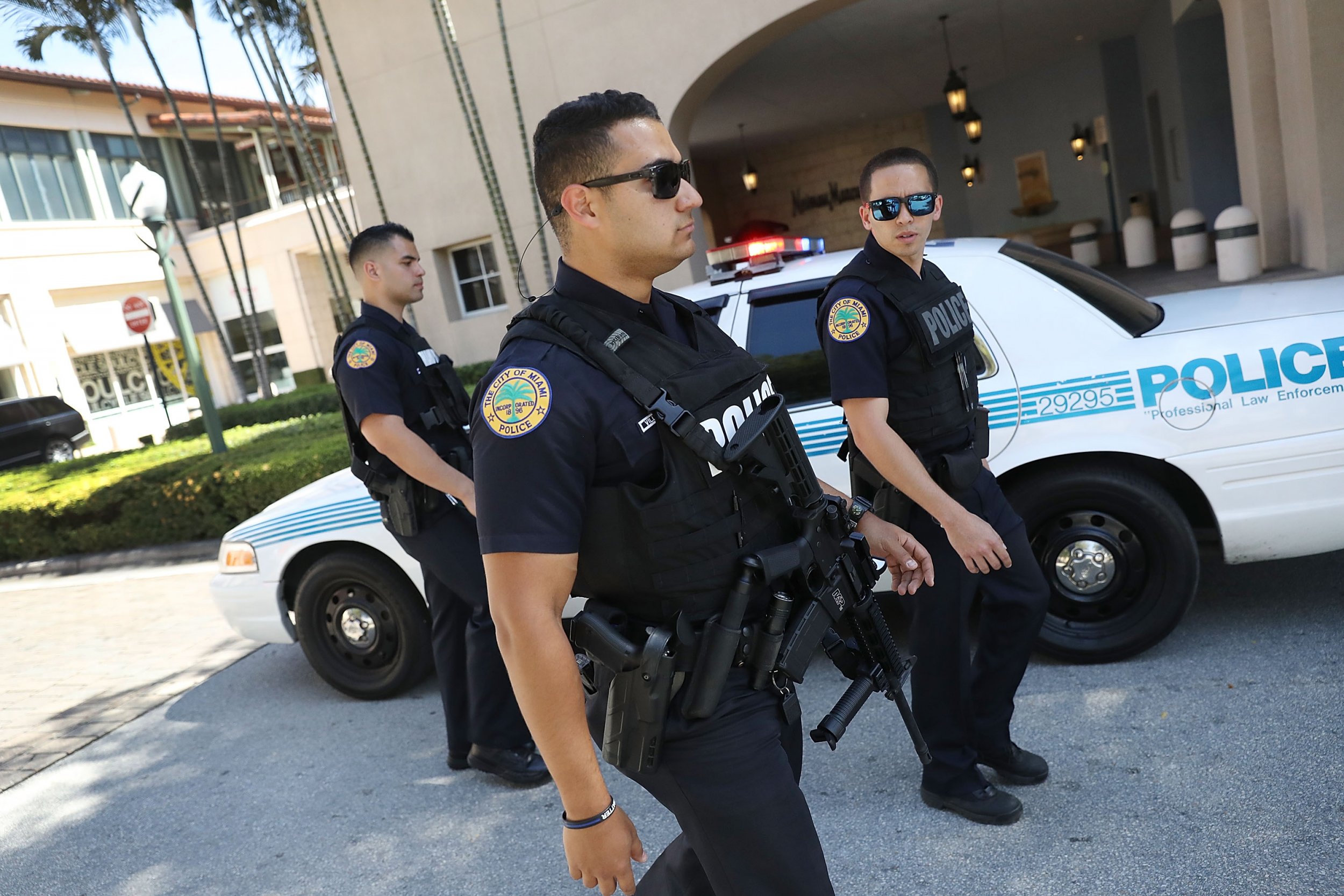 A Florida police chief is under investigation for sexual harassment after a photo surfaced showing him posing with female officers in bikinis led to allegations the women were "visually raped" by their boss.
The photo, posted anonymously on Instagram by someone claiming to have been here, shows the female officers at a pool party in full swing, which two women holding what appear to be water guns. In the background is Coral Gables Police Chief Ed Hudak, fully clad in his uniform. Most of the off-duty officers did not know Hudak would show up.
Some of the women said they were embarrassed by the photo and the backlash it caused and asked the South Florida city to find out who posted it. Officials say all of the female officers at the pool party were questioned and denied to investigators that Hudak did anything wrong, adding it was a staff gathering that included children and families.
But the anonymous Instagram user @dmannow256 posted claimed that some women at the party didn't want Hudak there and were disgusted. One post refers to the water guns as sex toys, which could explain part of the discomfort:
As you can see, he is in full uniform at a female-only party in which sex toys (female in front of chief) are being handed out to party goers. As brand new female officers, we had no idea he was going to show up. In videos that are to follow, you will hear the disgust and embarrassment from people at the party as we are being visually raped by our boss.
The anonymous-poster goes on to say, "We are too afraid" to complain about Hudak and hope the city's ongoing probe leads to disciplinary action against the chief.
No videos were posted online but WPLG, a local ABC affiliate, reported footage was sent to the city along with a letter that detailed accusations of sexual misconduct and included sexually explicit language.
Hudak said he just wants the issue resolved.
"People behind anonymous posts can create this vacuum of mistrust," he said, according to the Miami Herald. "The women didn't do anything wrong and I didn't do anything wrong."
Florida Police Chief Who Posed With Bikini-Wearing Cops Now Part Of Sexual Harassment Probe | U.S.