Florida Deputies Recover Hot Air Balloon Stolen in Indiana: 'You're Going to Think We're Full of Hot Air'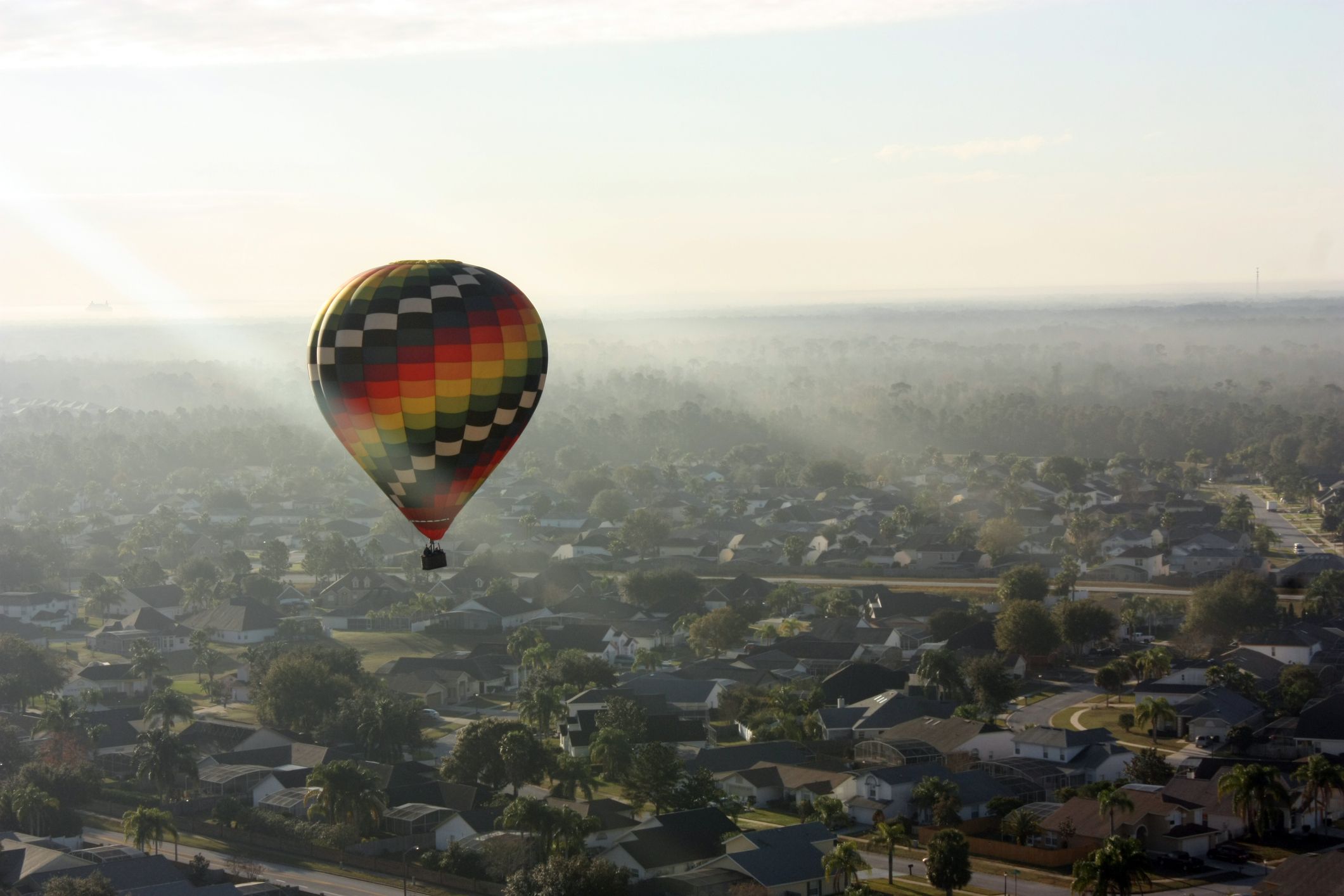 Police officers in Florida have recovered a hot air balloon stolen in Indiana, almost 900 miles away.
On Saturday night, Bloomington Police Department in Indiana contacted Marion County Sheriff's Office, Florida, to alert the force to a stolen hot air balloon, according to a statement. The gigantic item had been spotted at The Villages Hot Air Balloon in Florida Horse Park, on 11008 South Highway 475 Ocala, Florida, the Indiana officers said. A photo of the missing balloon released by police showed it was decorated in squares of different shades of blue and red.
"You're going to think we're full of "hot air" when you read this," the sheriff's office joked in the statement on its Facebook page.
Marion County Sheriff's Office deputies tasked with investigating the claims confirmed the balloon at the festival was indeed the missing device.
The owner of the balloon didn't press charges, according to Marion County Sheriff's Office. "[He] just wanted his hot air balloon back," the statement read. The hot air balloon was worth around $30,000, Ocala.com reported.
Police told Ocala.com they enlisted the help of a towing company to remove the balloon, Ocala.com reported. The owner is now working with police to see the aircraft returned.
Marion County Sheriff's Office said this was the first time the force had recovered a stolen hot air balloon in their 175-year history. "This just proves that you never know what the MCSO is going to be called out to next…" the force said.
The incident caused quite a stir, with the Marion County Sheriff's Office Facebook post garnering almost 1,000 likes and over 100 comments.
"Man I wanted to see a high altitude chase," joked one user.
"All right!!! pull over at the next cloud!!!" said another.
The force did not release further details, including when the balloon was stolen or what their motive was.
Running each evening from Friday to Sunday, The Villages Balloon Festival featured tethered balloon rides as well as food stalls. Spectators could watch what is known as a balloon glow at around 7 p.m., where the orbs light up in unison, according to the event website.
"A pilot glows his balloon by using his burner, but can only use the burner so much without actually taking to the skies," the organizers explained.
Footage from the event shows the aircrafts illuminating the night sky, including balloons resembling the Looney Tunes characters Tweety Bird, and a Tom and Jerry.