Florida Police Investigating Craigslist Ad Offering Sale of Newborn Baby for $500
An ad announcing that a baby was up for sale for $500 on Craigslist is now being investigated by Florida police.
The ad read: "Selling a baby ($500 Kendall Florida)."
"Selling brand newborn baby for $500. Baby is 2weeks old," the post continued. "It sleeps, doesn't make noise at night. Formula and clothes will give to you. Can give you the baby 4 year old sister for free. I live in a quiet, influential neighborhood. I work for department of children and families. I don't wanna be judged for not wanting these kids."
The Florida Department of Law Enforcement (FDLE) is trying to trace the veracity of the ad, and to find out if the person in question genuinely works for the DOSAF or are simply perpetuating some sort of hoax.
FDLE spokesperson says that they "do have an active investigation that started last Friday." One woman who was suspected of leaving the ad has been interviewed by law enforcement according to the Miami Herald - though she has denied involvement, the FDLE has subpoenaed computer records that should help them identify the poster.
Florida law does not clearly indicate maximum penalties for someone charged with an offense in this scenario.
This isn't the only recent incident of a South Florida woman trying to sell her child for profit to a stranger.
In 2013, Kenia Quiala Bosque was convicted of trying to sell her then-8-month old to another man. She was charged with a felony adoption violation and sentenced to 180 days in jail, losing custody of her children in the process. Adoption violation, by Florida law, is "to sell or surrender, or to arrange for the sale or surrender of, a minor to another person for money or anything of value."
There have been at least three other instances of people trying to sell their children on Craigslist as well.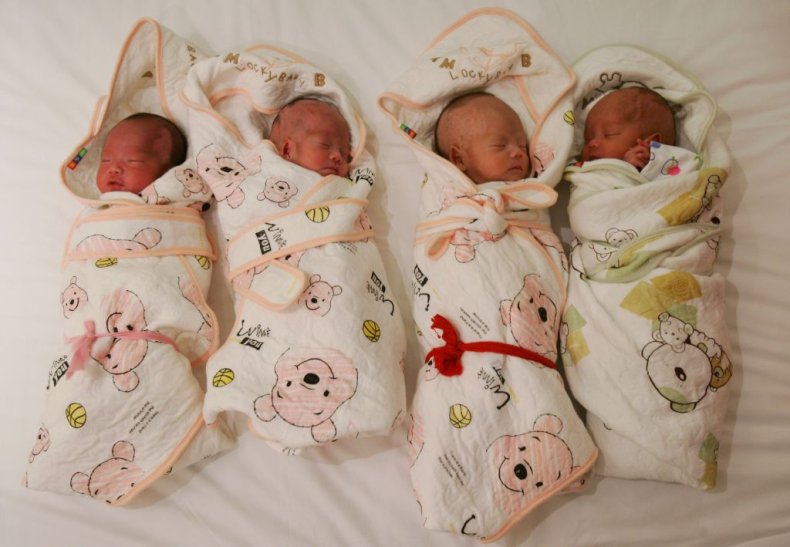 In 2017, a Tennessee man and woman were arrested for trying to sell their 5-month-old son on Craigslist. They were charged with aggravated child abuse, child neglect and endangerment, and are still awaiting trial.
A Colorado man called his ad offering his son for sale on Craigslist for $2,500 "a dumb joke," but apologized for it. "Healthy white baby for sale cheap. Works fine but leaks out of his eyes occasionally," read the ad, also in 2017.
In 2015, a Georgia woman was arrested for posting an ad on Craigslist asking for an unwanted baby that she planned to give to her 14-year-old daughter.