Florida Police Officer Arrested, Accused of Kicking Pregnant Woman in the Stomach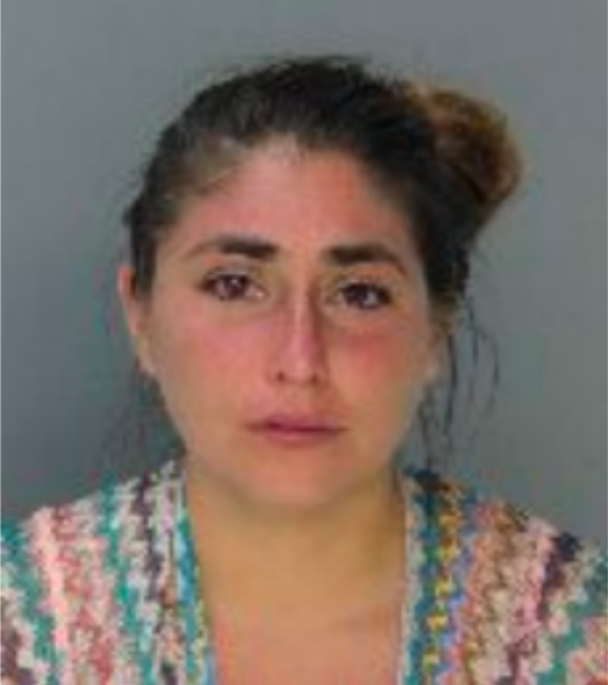 A North Miami Beach police officer was arrested Wednesday after she allegedly kicked a pregnant woman in the stomach. The expectant mother, who was eight months pregnant, went into premature labor and was transported to a local hospital.
Officer Ambar Pacheco was charged with aggravated battery after the incident in South Beach, an arrest affidavit sent to Newsweek said. The alleged assault occurred during a confrontation on the corner of Espanola Way and Washington Avenue at 8:38 p.m. on Wednesday, according to police.
Pacheco, 26, and her sister Mikaela Pacheco, 21, stood on one side and a "visibly pregnant" Evoni Murray, 27, and Joseph Predelus, 40, stood on the other, according to the Miami Herald. The arrest affidavit does not say why or how the fighting started.
Ambar Pacheco told police that Predelus kicked her sister in the face. She told the arresting office, "I saw red and beat the s** t out of [Murray]." The report stated Ambar Pacheco later said she did not know who she kicked "but she kicked somebody."
Murray spoke to WFOR-TV about the confrontation. She said she and her boyfriend were walking down the sidewalk when they encountered the two sisters.
"These girls were crying. Then they thought we were talking about them which was not true. They got belligerent and tried to jump because they thought I said something," she said. "If it weren't for Joseph it could have been a lot more serious."
The arresting officer stated that Murray "appeared to be in severe pain and possibly having contractions." Miami Beach Fire Rescue transported Murray to Mount Sinai hospital, according to the report.
In a statement to Newsweek, Miami Beach Police spokesman Ernesto Rodriguez said, "The victim was transported to Mount Sinai hospital, at last check, she delivered a healthy baby."
Murray told WFOR-TV that her baby boy, named Joseph Predelus III, was doing well. "I'm just happy he is a healthy baby," Murray told the station. The new mother said that she hopes Pacheco "gets her life together and gets the help that she needs."
Pacheco was relieved of duty with pay until an internal affairs investigation concludes. She faces up to 15 years in prison, 15 years probation and a $10,000 fine if convicted of aggravated battery on a pregnant woman, a second degree felony, according to WFOR-TV.