Florida Police Officer Runs Over Two People Lying on Dark Road Watching Super Blood Wolf Moon Eclipse
Two stargazers in Florida were taken to hospital late Sunday after they were hit by a police car while watching the rare super blood wolf moon eclipse.
The Palm Beach Post reported that the pair were lying in the road, in the dark, when they were hit by a patrol car which was driving very slowly along a wilderness trail.
Read more: Super blood wolf moon 2019: stunning photos of total lunar eclipse from around the world
Local police said in a statement that the two individuals were taken to hospital, the name of which was not made public, to be treated for "non-life-threatening injuries." Further information about their injuries was not forthcoming.
The police car, which was traveling at a low speed of around 5 miles per hour, struck the two people during a patrol of the area's Apoxee Wilderness Trail, on Jog Road, roughly one mile north of Okeechobee Boulevard.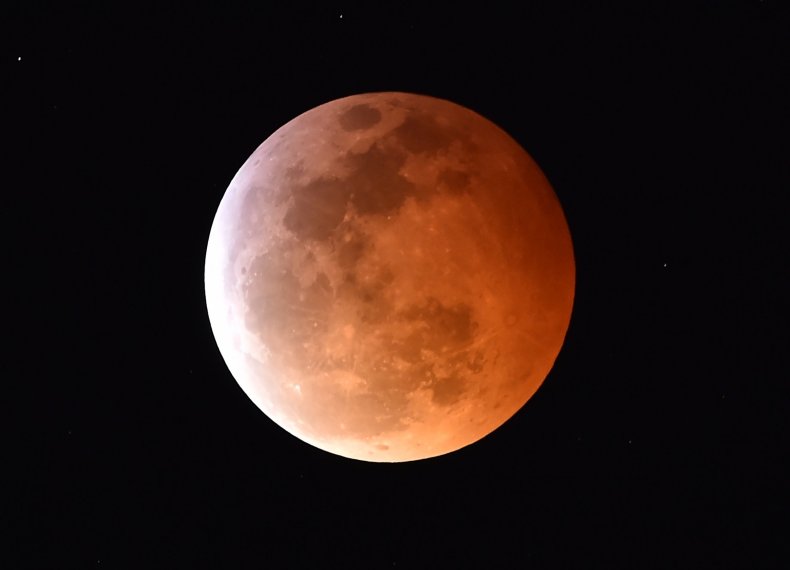 The pair, a man and woman, both 24 years old, were lying in a horseshoe bend when they were hit by the 2018 Ford Explorer, according to reports. They had a camera with them at the time.
Police said the individuals had placed themselves in a dark area of the park to document the eclipse. "The pedestrians live nearby, and since the park is extremely dark, it is believed both pedestrians were inside the park to watch and photograph the lunar eclipse," police said.
The officer driving the patrol car has not been named and has reportedly been placed on administrative leave.
Police spokesman Sergeant David Lefont said Monday that he did not have details of the condition of the two individuals, who he confirmed had been injured, and had been able to talk to officers at the hospital.
They seem to have entered the park through a locked gate that can only be opened by a code, which the patrolling officer had. The park had been closed earlier in the day,