Florida Police Officer Saves Man From Jumping Off Bridge With Heroic Lunge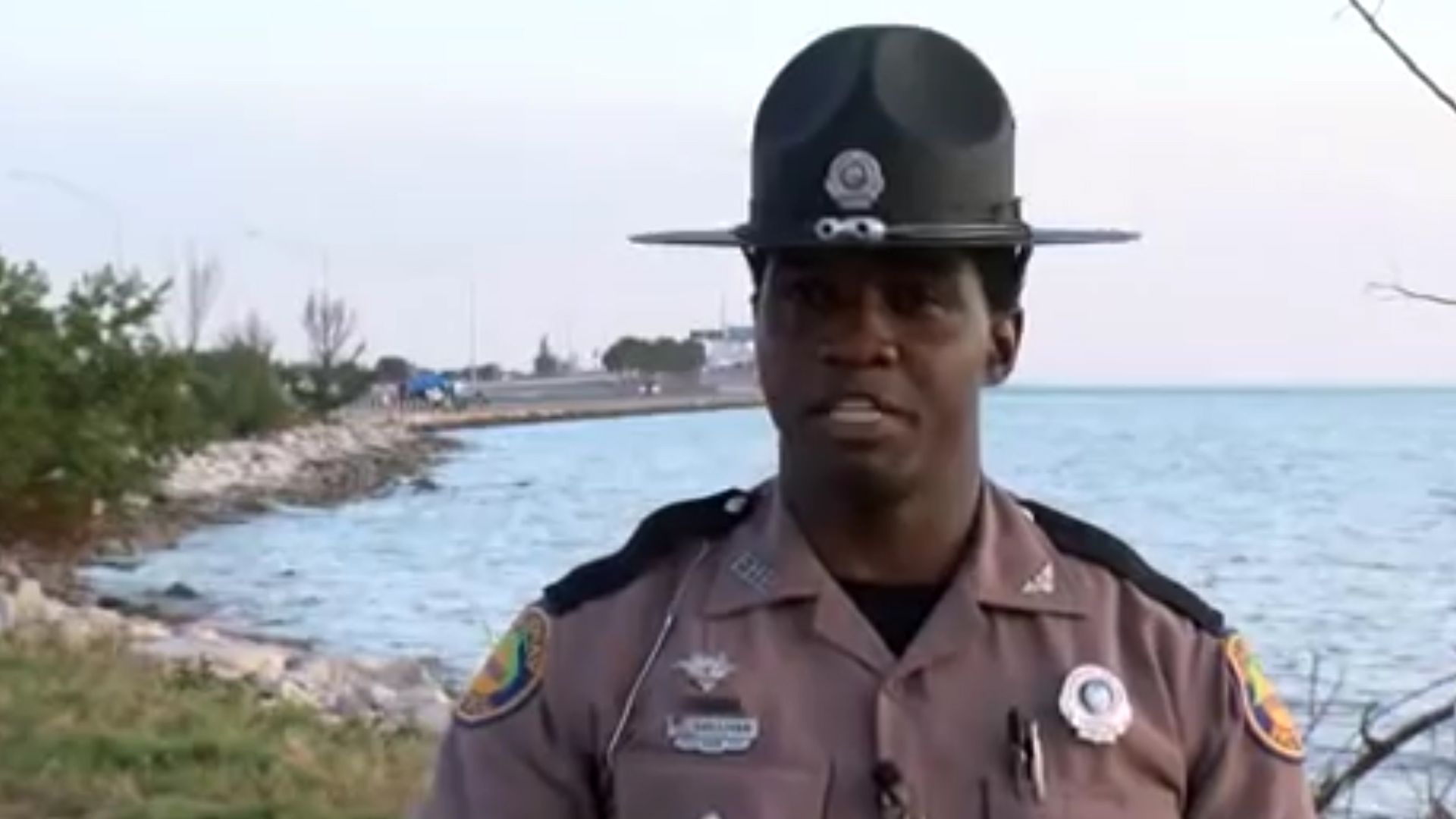 A Florida Highway Patrol trooper has been credited with preventing a suicidal man from jumping off a bridge on Sunday afternoon. Sergeant Steve Gaskins told WTSP that a man was found by Trooper Tabarie Sullivan straddling the wall of the Sunshine Skyway Bridge.
The trooper approached the man and began talking to him. "I told him, 'Sir, please don't do it. Don't do it today, you have more to live for.' He explained to me, 'No, actually, I don't,'" Sullivan told WFLA.
"We just talked a little bit about life. I'm also married, I have a kid as well, so we discussed that. We laughed and joked," the trooper said. "The entire time I'm thinking, 'I cannot let this man jump off this bridge. He needs to understand there is more to live for and this too will pass.'"
A few moments into the conversation, Sullivan said he noticed that the man had brought both of his legs over to the road side of the bridge barrier. The trooper said he identified this as his best chance to save the man, and so leaped into action to grab him and pin him to the ground until assistance arrived in the form of Florida Highway Patrol Captain Richard Benton.
"Both were able to successfully detain the subject without incident," Gaskins told the outlet. The troopers then transported the man to a local medical facility.
The Sunshine Skyway Bridge spans Tampa Bay, Florida, connecting Pinellas and Manitee counties.
If you have thoughts of suicide, confidential help is available for free at the National Suicide Prevention Lifeline. Call 1-800-273-8255. The line is available 24 hours every day. If someone you know appears to be contemplating suicide, visit Bethe1To.com for assistance.