Florida Police Officer Suspended for Suggesting David Hogg Get Hit by Car in NRA Protest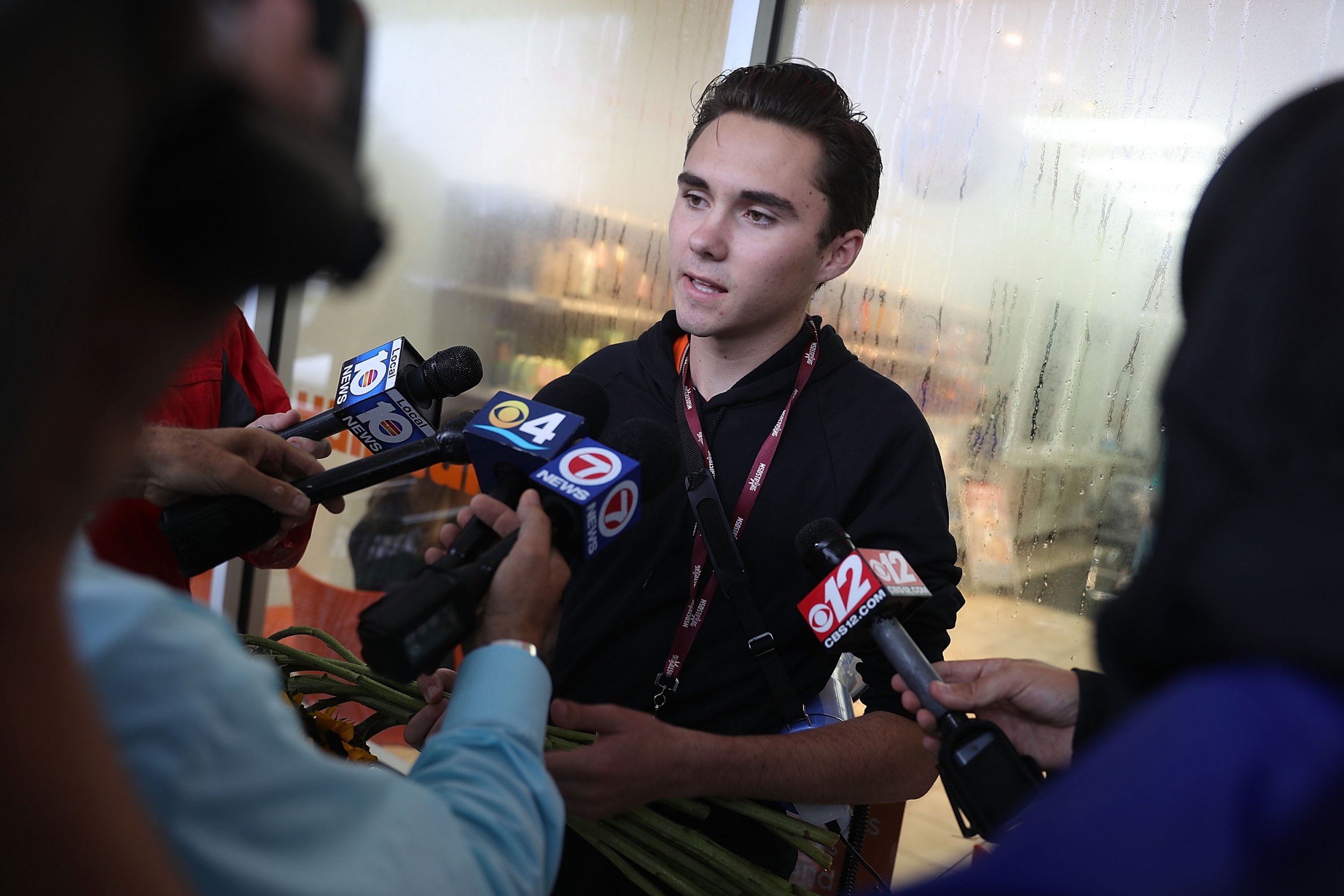 A Florida police officer who seemingly suggested that high school shooting survivor David Hogg deserved to be hit by a car after participating in a "die-in" protest has been suspended for five days without pay, the Coconut Creek Police Department announced on Tuesday.
Officer Brian Valenti allegedly wrote on the Coral Springs/Parkland Facebook page under a photo of Hogg and two other #NeverAgain activists, "Hope some old lady loses control of her car in that lot. Jus saying….." according to screenshots that the Sun-Sentinel obtained. His remark came after the protest at a Coral Springs Publix supermarket parking lot.
The suspension, relayed by Police Chief Albert Arenal and posted on the city's website, was based on Valenti's violation of the personal social media use policy. "After careful consideration of the adverse impact Officer Valenti's Facebook post may have had on any of the individuals involved, his deep regret for making the comment, and the damage inflicted upon the Coconut Creek Police Department's reputation, I have decided to suspend Officer Valenti for a period of five (5) days without pay," Arenal said in the statement.
Arenal added that Valenti will be required to complete sensitivity training "in order to continue as an employee with the police department," and that other city employees will soon undergo refresher courses on personal social media use.
"Officer Valenti has also requested to reach out directly to organizers of the event to offer his apology," Arenal stated. "I have approved that request."
The police chief complimented Valenti on his more than two decades of service for the department. "It is only fair to note that Officer Valenti is a tenured veteran with the Coconut Creek Police Department, having served the citizens of Coconut Creek for the past twenty-three (23) years," Arenal stated. "He has an exemplary service record. Also taken into account in this decision is Officer Valenti's remorse and acknowledgement of his responsibility in this case."
Hogg and other gun control activists were protesting Publix because the chain has made large donations to National Rifle Association supporters in the past.
Arenal concluded that if he or anyone in the city felt that Valenti's comment "was truly a threat against the safety and well-being of another individual, his employment would be terminated."