Two Florida Police Officers Praised for Saving Choking Baby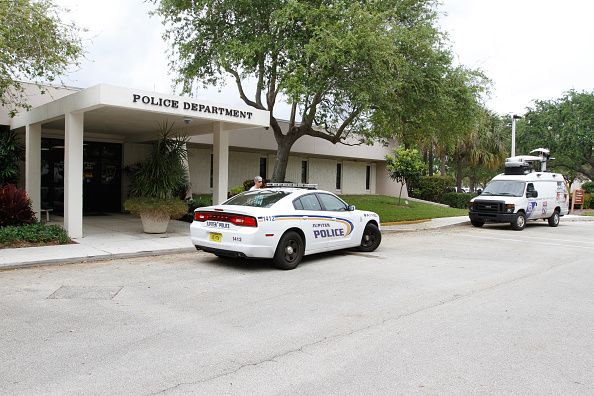 Two Palm Beach, Florida, police officers were honored as heroes by their city after saving a baby who was choking on a chicken nugget.
Ana Jaramillo de Graham told The Palm Beach Post that she and her 1-year-old daughter, Lucia, were shopping at the Gardens Mall on July 21, when the two stopped at Chick-fil-A for lunch. Graham told the publication that Lucia had been eating solid food since she was 9 months old and enjoyed the chicken nuggets from the chain restaurant.
"On her second bite, I noticed she looked at me with her eyes wide open. She started turning red," Graham told the publication.
In dramatic surveillance video from the mall, Graham can be seen yanking her daughter out of her stroller and trying to extract the food lodged in her throat. The mother told WPTV that she attempted a trick her pediatrician taught her but was not having much luck. That's when Officer Robert Ayala and Officer Rafael Guadalupe from the Palm Beach Gardens Police Department stepped in.
The video shows Graham handing the baby over to Officer Ayala, who starts hitting the child's back. While Ayala is trying to help the child, officer Guadalupe calls for Palm Beach Gardens Fire Rescue and tries to keep Graham calm, according to The Palm Beach Post. The chicken nugget did not budge from Lucia's throat at first, but when Ayala struck Lucia's back a second time, it came out.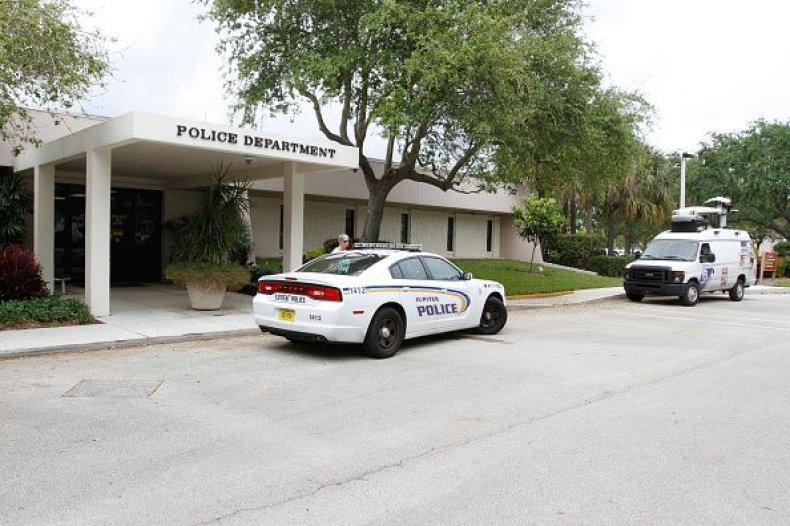 "Officer Ayala stepped in; I handed her to him. He sat down and so quickly started performing what he needed to do to make sure she was OK. And I sat on the floor, panicked. I just wanted to make sure she was OK," Graham told WPTV.
The officers were honored by the city of Palm Beach Gardens on Thursday, according to The Palm Beach Post. Officer Ayala credited his police training for helping save the 1-year-old.
"This thing happened so fast, you didn't have time to react. It's just like muscle memory," Ayala told the publication.​
Newsweek reached out to the Palm Beach Police Department for comment but did not hear back in time for publication. On Friday, the department tweeted it was proud of its officers.
"We commend Officers Ayala & Guadalupe for their swift actions," the police department tweeted.
A Florida police deputy from Marion County Sheriff's Office was praised after he saved a 3-month-old's life in May. Marion County Sheriff's Office deputy Jeremie Nix was flagged down by a distraught mother who said her baby boy, Kingston, was unresponsive. Instead of waiting for medics to arrive, Nix said he would drive the baby to the hospital himself, according to a statement from the Marion County Sheriff's Office.