Florida Police Tells Spring Breakers Guzzling Vodka From Sunscreen Bottles: It Only Works If We Can't See You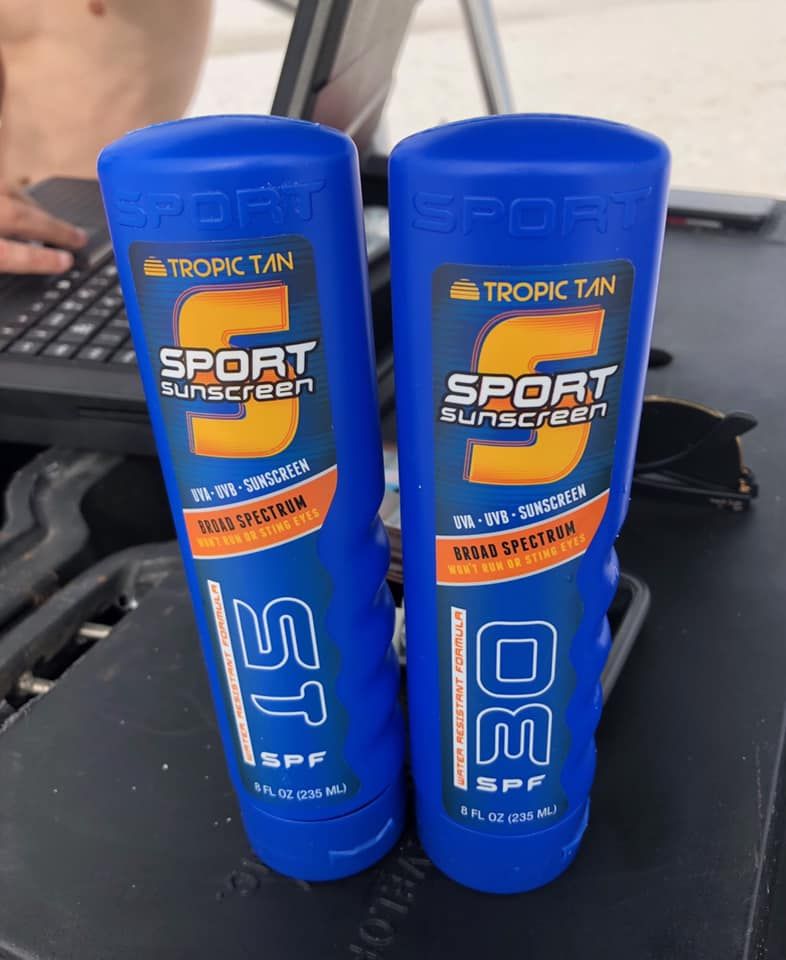 Police in Florida have let spring break revelers know that a scheme to circumnavigate drinking laws has been busted, telling them that drinking alcohol out of sunscreen bottles only works if the officers don't see them.
"Spring break fact: Hiding vodka in a sunscreen bottle only works if you don't let a deputy see you drink out of it," the Okaloosa County Sheriff's Office posted on Facebook Wednesday alongside an image of two "Sport Sunscreen" bottles.
The post has been met with an outpouring of hilarity online. "Let's all drink out of sunscreen bottles it won't look suspicious at all," wrote one Facebook user. "I'll take a Tito's and SPF-30 please," wrote another.
While all can agree Okaloosa County's reaction is amusing, social media users are divided over whether the strategy is smart or unequivocally dumb. "You gotta give them credit for the ingenious idea!!!" wrote one Facebook user. "Sad part is… these idiots are our future," wrote another.
The plan may be more thought out than first imagined and Facebook users concerned that today's college students may be drinking vodka laced with sunscreen need not fret. The bottles appear never to have held sunscreen in the first place and are actually craftily disguised flasks.
A pair of the exact same sunscreen bottles as those shown on the Okaloosa County Sheriff's Facebook page are available for $9.99 plus tax on Ebay and are referred to as "Gopong Tropic Tang Sport Sunscreen Flasks." A variety of similar products are available for between $6-$18.
In promotional images for the devices individuals are shown pouring liquid from the flasks into other drinks, rather than drinking from them directly.
According to Fox News alcohol is permitted on local beaches in Okaloosa County, though not in glass bottles. Underage drinking is not tolerated. A representative for the Sheriff's Office did not immediately comment on whether the individual or individuals in possession of the two offending bottles had been arrested.
Elsewhere in Florida, spring breakers, so often villains rather than heros, have been praised for stopping a robbery at a gas station in Oakland Park. CNN reported that the brothers Aric and Alex Wisbey and their cousins Jacob and Alec Tanoos fought off the gunman after celebrating in South Beach.