Florida Politician Shoots Home Intruder Fleeing Police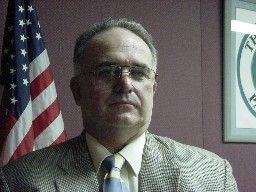 A city commissioner in Palmetto, Florida, shot an intruder who entered his house while fleeing police.
Brian Williams opened fire at Avelino Misreal Vasquez-Perez, 22, after seeing him breaking into his kitchen, reported the Miami Herald Saturday.
A police patrol had earlier attempted to pull over Vasquez-Perez when they spotted him driving erratically and suspected he might be intoxicated or otherwise impaired.
Vasquez-Perez sped off, crashing into a property in Palmetto and fleeing on foot together with a passenger in the vehicle.
Police managed to catch the passenger immediately, but Vasquez-Perez escaped.
Vasquez-Perez scaled a fence into William's property and hid in the garage. When Wiliiams saw him trying to enter his home he confronted him, armed with a gun, and ordered him to lie on the ground while his daughter called 911, reported WWSB.
When the fugitive attempted to push past and punch Williams, he shot him twice.
Vasquez-Perez was taken to hospital for treatment, and is in a stable condition. He faces charges including burglary, battery and resisting arrest.
Police said that Williams was acting in self defence, and will face no charges over the shooting.
"I am glad that everything turned out the way it did. I guess he is doing OK and we are happy and glad that no one in my family was hurt," Williams told the Herald.