Florida Preparing to Execute White Supremacist With New Drug Cocktail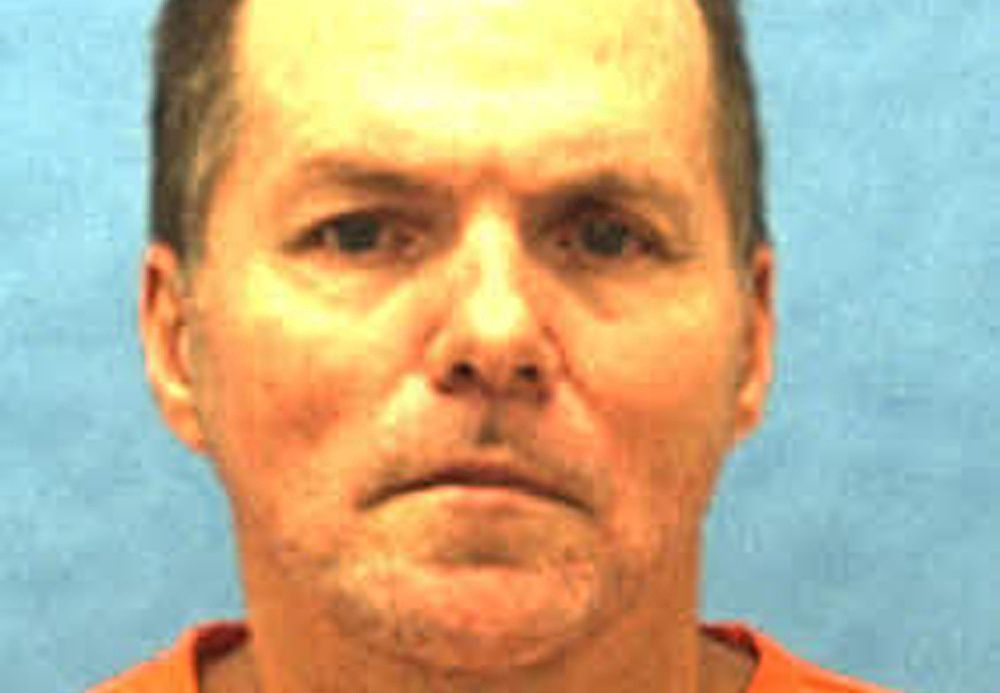 Florida on Thursday is set to execute Mark Asay—a white man accused of racially motivated murder—with a drug cocktail that is being utilized for the first time in the United States.
The lethal cocktail contains etomidate, an anesthetic that's never been used in a U.S. execution, the Associated Press reports. After that drug is administered, rocuronium bromide, a paralytic, and potassium acetate, which stops the heart, will be injected. (This also is to be Florida's first time using potassium acetate, a drug that was mistakenly used in a 2015 execution in Oklahoma due to mislabeled syringes.)
Etomidate was invented by Janssen, a division of the pharmaceutical company Johnson & Johnson, and Janssen is apparently not happy it will be used as part of a lethal drug cocktail. Greg Panico, a spokesman for Janssen, told The Washington Post it does "not condone the use of our medicines in lethal injections for capital punishment."
With that said, Johnson & Johnson is not the company providing the drug to Florida for Asay's execution. It's not clear which company is doing so, given that such information is not typically made public.
If his final appeals are denied, Asay's execution will take place at 6 p.m. Eastern time. It would be the first instance the death penalty is carried out in Florida in more than 18 months, since the U.S. Supreme Court halted the practice in the state upon determining its sentencing procedure was unconstitutional.
It would also be the first time in Florida's history a white man has been executed for killing a black man, the Sun Sentinel reports.
Since Florida reinstated the death penalty in 1976, 18 black men have been executed for killing white victims, according to data from the Death Penalty Information Center.
Throughout the country, there have been major racial disparities in terms of the application of the death penalty. Since 1976, people of color have accounted for 43 percent of all executions in the U.S., and they make up about 55 percent of those currently awaiting execution, according to the ACLU. To put this into perspective, white people currently constitute around 63 percent of the U.S. population.
Asay is accused of killing 34-year-old Robert Lee Booker, a black man, and 26-year-old Robert McDowell, who was mixed race (white and Hispanic), in 1987. The murders were said to be racially motivated. Asay, who was reportedly a member of a white-supremacist group in prison and once had a swastika tattoo, admitted to killing McDowell but has denied murdering Booker.
Asay's execution is scheduled at a time when public support for the death penalty in the U.S. is shifting. According to Pew Research Center, more Americans favor capital punishment (49 percent) than oppose it (42 percent), but support for the practice has declined drastically in the past 20 years or so.
Last year marked the first time in a decade the U.S. was not among the top five executioners in the world. Meanwhile, over two-thirds of the world's countries have abolished the death penalty altogether.