Florida Prison Inmate Released Amid Coronavirus Concerns Arrested and Charged With Murder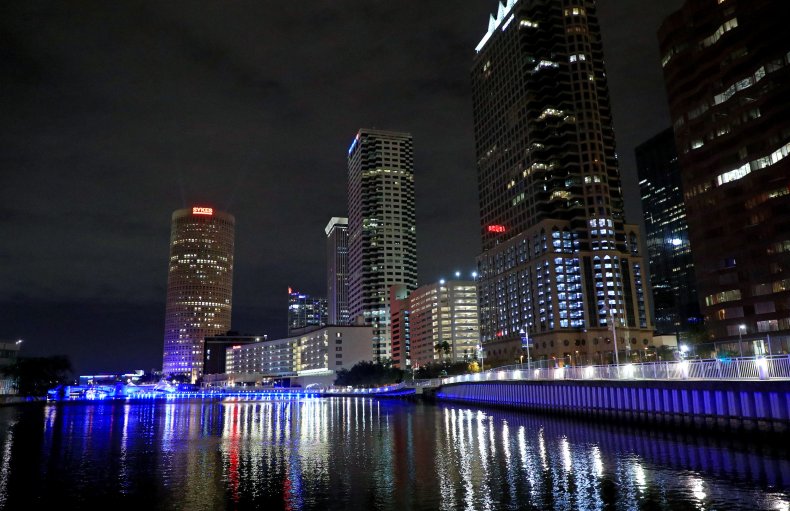 A Florida inmate who was released from prison due to concerns over the coronavirus was arrested and charged with a murder he allegedly committed a day after his release.
Authorities said that Joseph Williams, who was released from Orient Road Jail in Tampa on March 19, shot a man dead the following day.
Williams was arrested Monday and charged with second-degree murder, resisting an officer, being felon in possession of a firearm and possession of heroin and drug paraphernalia, according to a report by the Tampa Bay Times.
States across the country have been trying to reduce the inmate population during the novel coronavirus pandemic to avoid having the virus spread through crowded jails. Hillsborough County released 164 inmates from two jails, including the 26-year-old Williams.
Chad Chronister, the county sheriff, held a press conference on March 19 where he said: "We want to protect our employees here, we want to protect the remainder of the jail population, and we also feel these low-level non-violent offenders will be better served home with their families."
Williams qualified for this new measure implemented by county officials because he was in incarcerated on "drug charges of possession of heroin, a third-degree felony, and possession of drug paraphernalia, a first-degree misdemeanor," The New York Times reports. He was released on a $2,500 bond.
After Williams was arrested Monday, Chronister said that the suspect "took advantage of this health emergency to commit crimes while he was out awaiting resolution of a low-level non-violent offense."
"As a result, I call on the State Attorney to prosecute this defendant to the fullest extent of the law. Every murder, every violent crime, especially those involving a gun, is a sickening example of the worst in our community, especially at a time when our community is working relentlessly to fight against the spread of this deadly COVID-19," Chronister said.
Williams had two previous felony convictions, which include a 2012 conviction for burglary and a 2018 conviction for being a felon in possession of a firearm, and five misdemeanor convictions. He has been arrested a total of 35 times, according to a report by WFLA News Channel 8 in Tampa Bay.
Justin Schecker, a reporter with WFLA News, tweeted a video of Williams being booked:
"New video of murder suspect Joseph Williams being booked in jail from the Hillsborough County sheriff's office. He's one of the inmates released last month per an order signed by a judge to reduce risk of COVID-19 outbreak in jail. Notice the deputies are wearing masks/gloves."
Williams appeared in court via a video conference Tuesday and is currently being held in jail for a combined bond of over $250,000.