Florida Prisoner Gouged out Cellmate's Eyes and Wore His Ear as Necklace: Report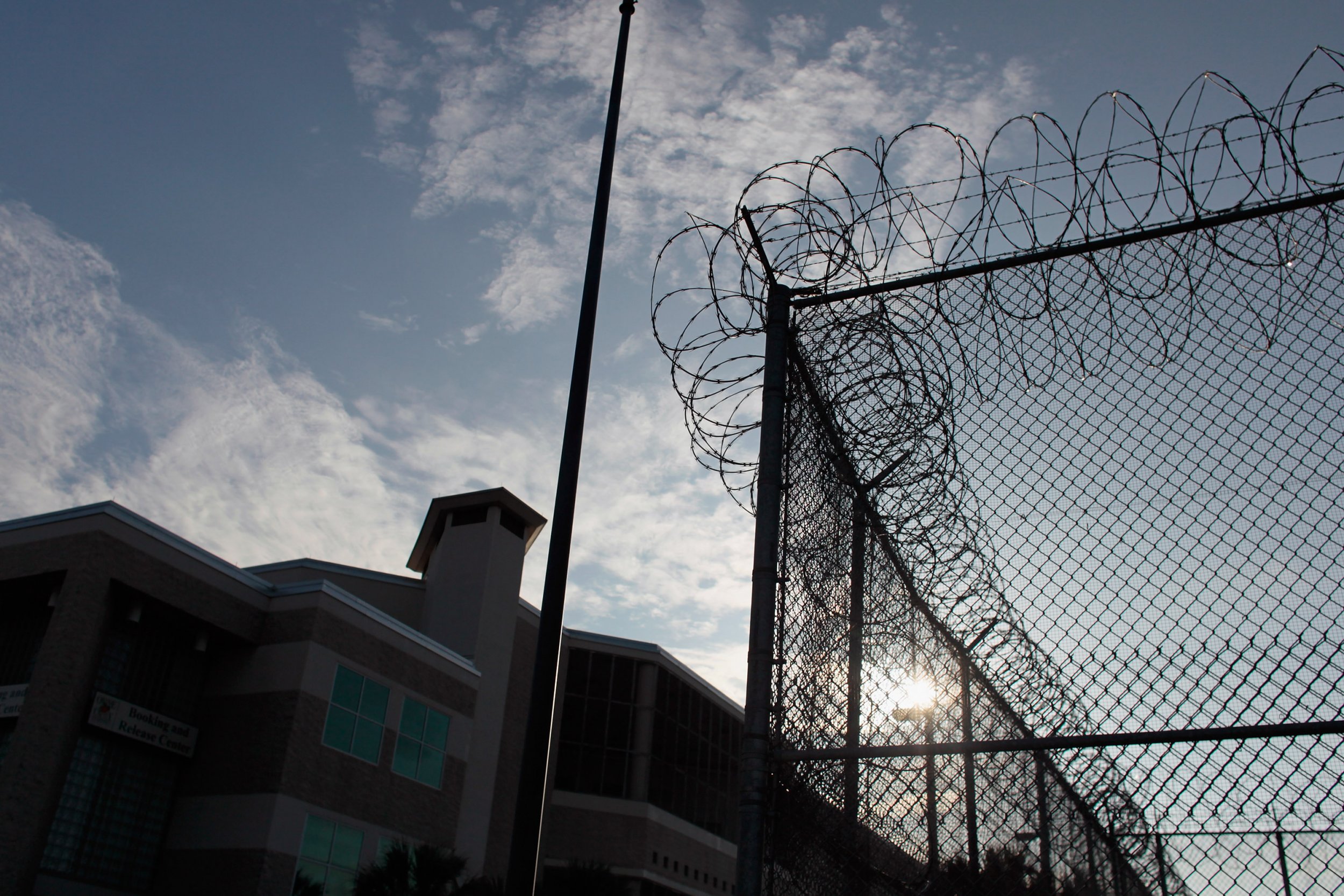 Updated| A prisoner in Florida killed his cellmate, gouged out his eyes, and wore his ear as a necklace — with prison guards not noticing until the following day, the Miami Heraldreported Friday.
Sources told the publication that the unnamed inmate at the Columbia Correctional Institution, about 50 miles west of Jacksonville, strangled to death 58-year-old cellmate Larry Mark on Thursday morning, for "pestering" him.
He then removed Marks' eyeballs and cut off his ear. The prisoner put the ear on a string around his neck, and showed it off to several other prisoners before breakfast at the chow hall, according to the report.
He left the eyeballs in a cup in the cell, telling other prisoners he intended to eat or drink them later.
Prison officials only reportedly noticed something was amiss later that morning.
The report the killing took place in a prison annex, with prison officers distracted by a gang fight over drugs in another part of the institution, which left four inmates hospitalised.
The Department of Corrections confirmed the name of the murdered inmate to the publication, but would not disclose the name of his alleged killer.
Columbia Correctional Institution has not responded to a request for comment.
A recent report by the Florida Policy Institute found severe understaffing at the state's correctional institutions, which it linked to an increase in prisoner-on-prisoner attacks, prisoner attacks on staff, and an increase in drugs being smuggled into prisons.
Guards employed by the Florida Department of Corrections—which runs the third largest prison system in the U.S.—are among the worst paid in the U.S., according to the report.
Secretary Julie Jones of the Florida Department of Corrections said, "Any loss of life at the hands of an inmate is intolerable, and we are working with our partners at FDLE to investigate this death and ensure anyone responsible is held accountable to the fullest extent of the law.
"Florida corrections officers have an extremely difficult job, and we ask and expect a lot of them, despite the staffing challenges that exist at our institutions. The nature of this work is inherently dangerous, but I know that our more than 17,000 dedicated officers are committed to our public safety mission and do an outstanding job, day and night, to supervise the 96,000 inmates in our custody."
*This story was updated on September 18 with a statement from the Florida Department of Corrections.
Florida Prisoner Gouged out Cellmate's Eyes and Wore His Ear as Necklace: Report | U.S.