Some Florida private schools are reportedly using textbooks that teach children that dinosaurs and humans roamed the Earth at the same time, and that white and black Southerners lived "in harmony" before the civil rights movement. The schools rely on public funding and use textbooks from three Christian publishing companies, according to a report by The Orlando Sentinel.
The books containing the inaccuracies came from three publishers: Abeka, BJU Press and Accelerated Christian Education (ACE). Experts from various Florida colleges and school districts analyzed the textbooks and found history lessons to be distorted and science lessons that combined religion with untrue science.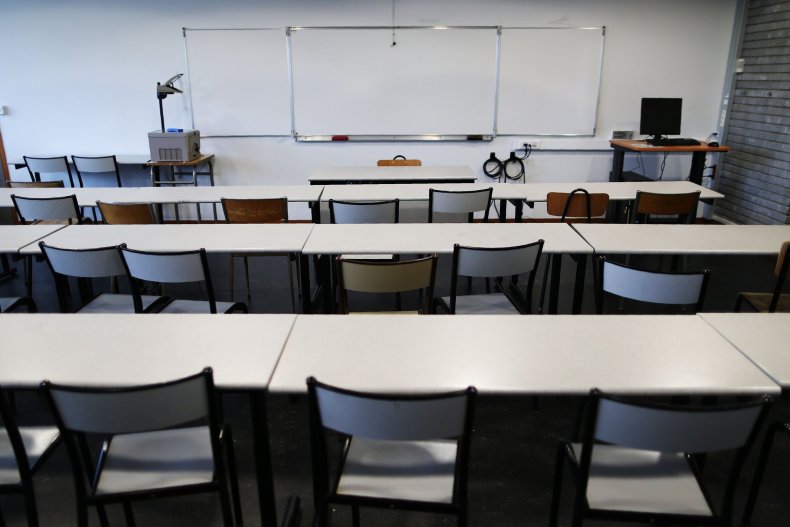 According to The Orlando Sentinel, some experts found that the books claimed evolution was untrue or that humans and dinosaurs lived at the same time.
Social studies textbooks were equally troublesome. In one book, a section on the civil rights movement claimed "most black and white southerners had long lived together in harmony." Other books made insulting remarks about Native Americans and people from Africa, Asia and Latin America.
The schools involved in the report accept or rely on nearly $1 billion in state scholarships. Despite relying on public funding, the Florida Department of Education is prohibited by law from tracking the curriculum used by the 140,000 students attending private school on state scholarships. "Private elementary and secondary (nonpublic) schools in Florida are not regulated, controlled, approved, or accredited by the Florida Department of Education," it said in a statement to Newsweek.
In October, the newspaper released a series that analyzed the issues in some of the schools participating in the voucher program. The Orlando Sentinel found that 65 percent of the 35 Central Florida private schools visited used curricula by one of the three Christian publishers.
One of the private schools that used lessons defended their decision. Downey Christian School, of which 90 percent of its 275 students rely on state vouchers to attend, defended using curricula from all three Christian publishers.
Director Tim Dees told The Orlando Sentinel that students' parents want church lessons to be combined with their children's education. Dees noted that the school teaches a bit about evolution, but administrators gravitate to textbooks that include Bible teachings.
"We believe our way is correct," he said. "We focus on creationism because that's what we believe." Dees could not be immediately be reached for comment.
None of the three publishers responded to Newsweek's requests for comment. However, in an email to The Orlando Sentinel, Abeka official Brent Phillips said, "We are confident that our content is accurate, age appropriate and academically rigorous" and teaches students lessons based on "our traditional, Christian philosophy of education."
This is not the first time textbooks influenced by religion have made national headlines. In 2014, the Texas State Board of Education approved nearly 100 textbooks accused of having a religious bent. According to Reuters, critics claimed that some of the textbooks overemphasized the role Christianity and biblical figures played in early U.S. history.