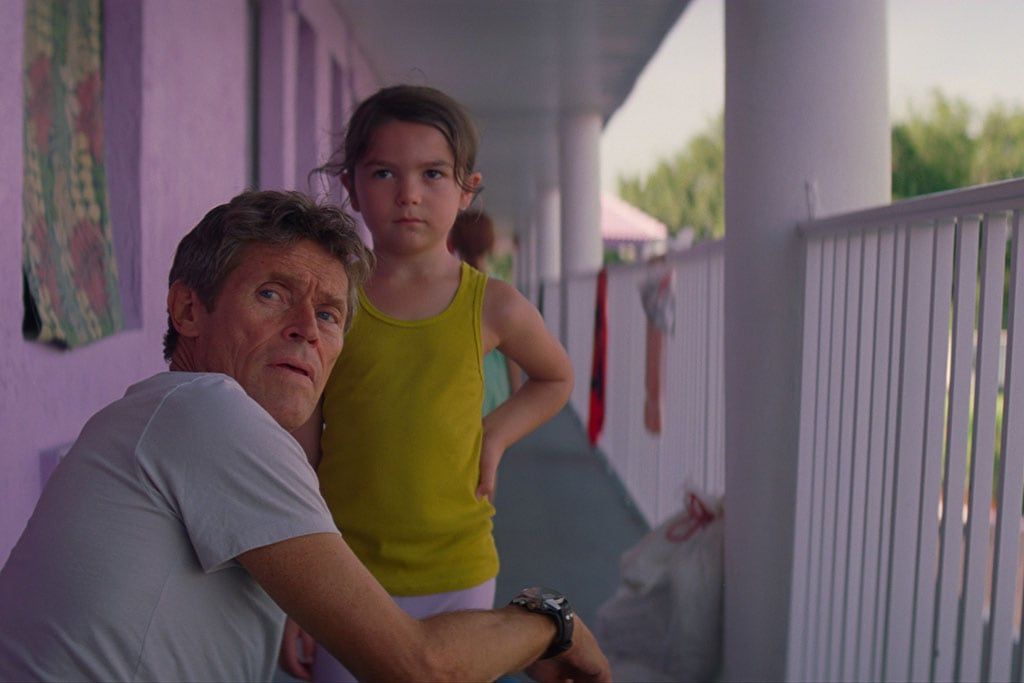 There was concern that Get Out might be overlooked by Oscar, but when the Academy announced 2017's nominees, Jordan Peele's film picked up multiple nominations. A relief! Greta Gerwig's Lady Bird got some love, too, as did Mudbound, a small film from Netflix.
Somehow, though, the critically acclaimed indie The Florida Project—which entered awards season with a full head of steam—lost all momentum in the last few months. When the Oscar nominations were announced, it only picked up one nod: Best Actor in a Supporting Role, for Willem Dafoe.
The recognition is well deserved, but the film—which focuses on a motel full of outsiders living on the poverty line in Florida—was one of the most timely of the year. It was as socially relevant as Get Out, boasted a cast as multiracial as Mudbound's and is arguably as good as, if not better than, both.
Director Sean Baker wowed Hollywood in 2015 with his debut feature, Tangerine, a film shot on three iPhone 5 phones that focused on a transgender sex worker. The Florida Project—gloriously captured with more conventional equipment—also starred a cast of first-time actors (other than Dafoe), including Brooklynn Prince, who was 6 when the film was made. Her performance is one of those once-in-a-generation star-making turns that knocks you flat. Yet she was shut out at the Oscars.
To be fair, it was a highly competitive year for best actress and the final nominees are hard to argue with: Frances McDormand for Three Billboards Outside Ebbing, Missouri, Sally Hawkins for The Shape of Water, Saoirsie Ronan for Lady Bird, Margot Robbie for I, Tonya and, of course, Meryl Streep for The Post. Prince's performance is equal to all of those, and there comes a point where—well, does Streep really need a 21st nomination?
It was a tough year for best original screenplay, too. The Shape of Water and Get Out, in particular, are highly original films. But as enjoyable as The Big Sick was, it didn't have the complexity, gravitas or scope of The Florida Project.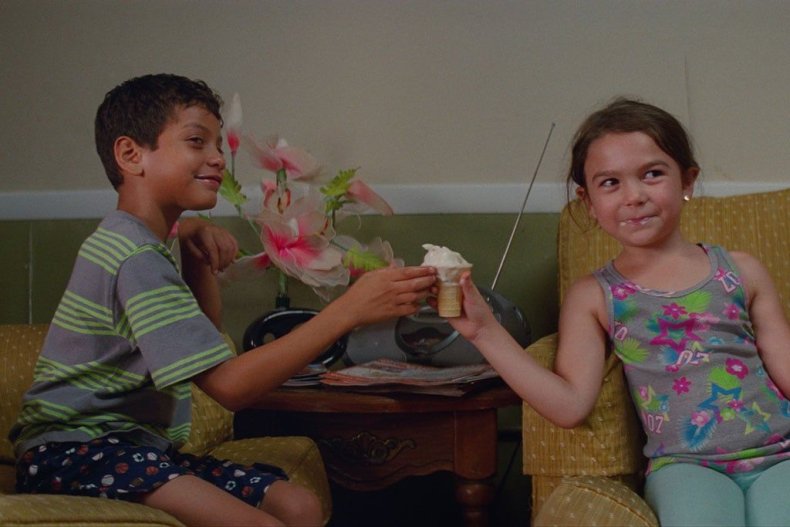 But here's the most egregious slight: No best picture recognition. With 10 slots, The Florida Project seemed to have a good chance of slipping into the mix. Perhaps the recent—and somewhat inexplicable—affection for The Darkest Hour edged it out. That's right, another bio of Winston Churchill took the place of as cinematic a representation of American poverty as 1940 best picture nominee The Grapes of Wrath. The snub becomes even more inexplicable when you consider the Academy only nominated nine films this year. There was one slot open, and it could have—should have—been filled by The Florida Project.
What makes Baker's film such a transcendant experience is that he took a subject full of despair, as well as lives of desperation, and spun them into a powerful film that pulses with life, joy and natural beauty. (Alexis Zabe deserved a best cinematography nomination too.) It's both the most devastating and euphoric film experience of 2017. A few more Oscar nominations would have encouraged people to see it.
Ignore the Academy's short-sightedness—seek out The Florida Project.