Florida Protestors do Squats, Pushups Outside Courthouse in Call to Reopen Gyms
Demonstrators convened outside a county courthouse in Clearwater, Florida, Monday to protest ongoing regulations that prevent gyms from reopening statewide.
Aerial video footage recorded and shared to Twitter by local news station WFLA showed the group, which consisted of about two dozen people dressed in workout apparel, waving American flags and holding signs that read "Freedom for Fear," "We Are Amped" and "DeSantis We Won't Stand 4 This." At one point, more than half of those involved in the gathering performed simultaneous pushups and squats on the sidewalk.
Florida's fitness facilities have been closed for more than five weeks since Governor Ron DeSantis issued the state's stay-at-home initiative on April 1. The order went into effect two days later, mandating a range of business closures applied to nonessential industries. Gyms, restaurants, bars and other recreational spaces that did not allow for adequate mitigation practices necessary to inhibit transmission of the new coronavirus, were no longer permitted to conduct in-person operations.
DeSantis' stay-at-home mandate was originally scheduled to end on April 30. But in response to Florida's continued outbreak, the governor signed another executive order with updated guidelines one day before to its initial expiration date. Based on recommendations issued by the Re-Open Florida Task Force, which presented a reopening plan for the state in three phases, DeSantis' latest order provided a comprehensive list of businesses permitted to resume limited activity starting May 4. Although the Task Force's recommendations suggested gyms and fitness centers could reopen with social distancing and sanitation protocols in place, DeSantis' order required them to remain closed.
Phase 1 of Florida's reopening plan allows foodservice establishments to allow on-site dining in outdoor spaces as long as customers can maintain at least six feet of distance between one another. It also permits restaurants to accept customers in indoor settings at one-fourth of the establishments' usual capacity. Retailers can open as well under Phase 1 of the state's plan, provided they also accept customers at one-fourth of their buildings' maximum occupancy rates. Museums and libraries can reopen without interactive exhibits, although DeSantis said public establishments must receive clearance from local government officials to do so.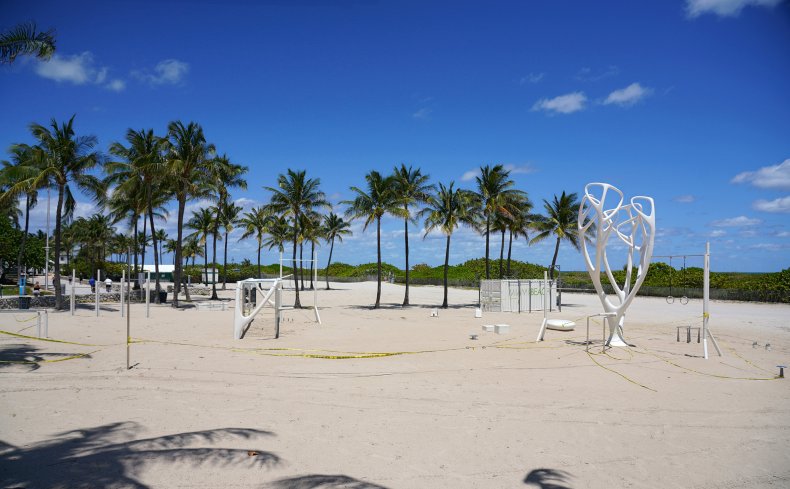 Florida's reopening task force suggested fitness facilities could operate at 75 percent of their maximum capacities in its recommendations for Phase 2. Since DeSantis did not accept its recommendation regarding gym reopening procedures outlined in the guidelines' Phase 1, the details of that policy are not confirmed. Local news outlet WFLA, as well as others based in Florida, have reported that fitness facilities will reopen throughout the state when Phase 2 is enacted.
DeSantis' office has not provided a distinctive timeline for the launch of Florida's second reopening phase. According to Johns Hopkins University's tracker, at least 40,982 cases had been confirmed statewide as of Monday afternoon, with 1,735 resulting deaths. Florida's Department of Health reported close to 600 new cases of the coronavirus on Sunday, down from about 800 on Saturday. While the state saw a low of roughly 370 new cases reported Friday, Florida confirmed between 540 and 820 new diagnoses each day last week.