Florida Election Results: Rick Scott, Bill Nelson Senate Race Headed for Recount Despite Republican Claiming 'Race is Over'
The Florida Senate race between GOP Governor Rick Scott and incumbent Democratic Senator Bill Nelson will most likely head for an automatic statewide recount, possibly delaying the results for weeks.
With 100 percent of precincts reporting Wednesday morning, Scott had 50.2 percent of the vote to Nelson's 49.8 percent. There could be some provisional ballots that will be added to that count, in addition to ballots from overseas service members that are due November 16. But the margin of less than half a percentage point, a difference of just 34,537 votes of the more than 8.1 million cast, means that a machine recount is required by Florida law.
Unofficial results from counties are due to the Florida Department of State by Saturday at noon. The Secretary of State and the Division of Elections will then decide whether the race officially requires a machine recount. The offices are under the umbrella of the Scott administration.
"This race is over," Scott campaign spokesman Chris Hartline said in a statement. "It's a sad way for Bill Nelson to end his career. He is desperately trying to hold on to something that no longer exists."
If a recount does take place, the second unofficial returns from counties will be due November 15. Should the recount result in the candidates being within one-fourth of a percentage point, a second recount would be conducted manually, without the use of machines.
Scott had already declared victory Tuesday night, with multiple local and national media outlets declaring the GOP governor as the winner. Newsweek reported the race as not yet decided.
"Socialism will not happen in our nation and it's not going to happen under my watch," Scott told his supporters during his Tuesday night victory speech. "I'm not going to D.C. to win a popularity contest. I'm going to D.C. to get something done."
There was confusion, according to local media outlets at Nelson's campaign headquarters Tuesday night, whether the incumbent senator had conceded after media outlets called the race. Early Wednesday morning, the campaign clarified in a statement that it had not yet conceded and planned to wait until all of the ballots had been counted. In a second, brief statement, the campaign said it appeared as though the race was headed for a recount.
The two politicos' campaigns have each spent tens of millions of dollars, with Scott donating millions to his own race. Polls have showed the two at a virtual tie throughout the campaign, at times giving a slight lead to Nelson.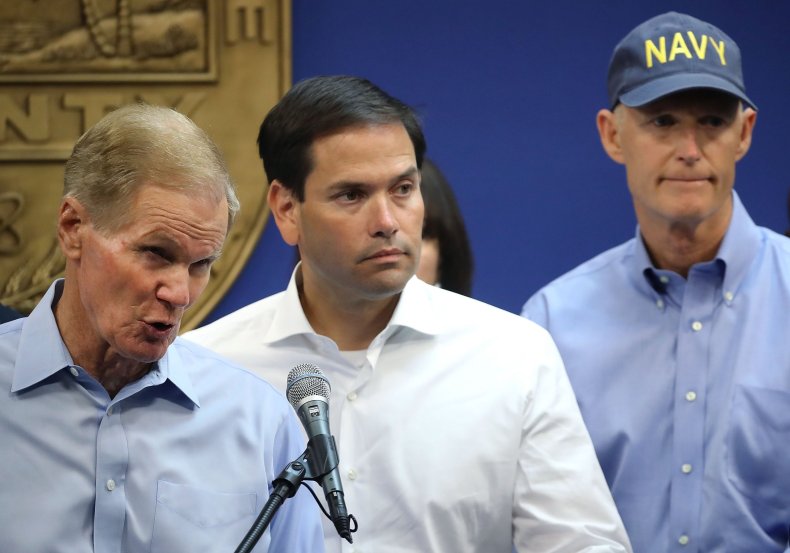 Update: This story has been updated to provide additional information about a likely recount.