Florida Red Tide Has Already Killed 400 Sea Turtles and It's Expected to Last Until 2019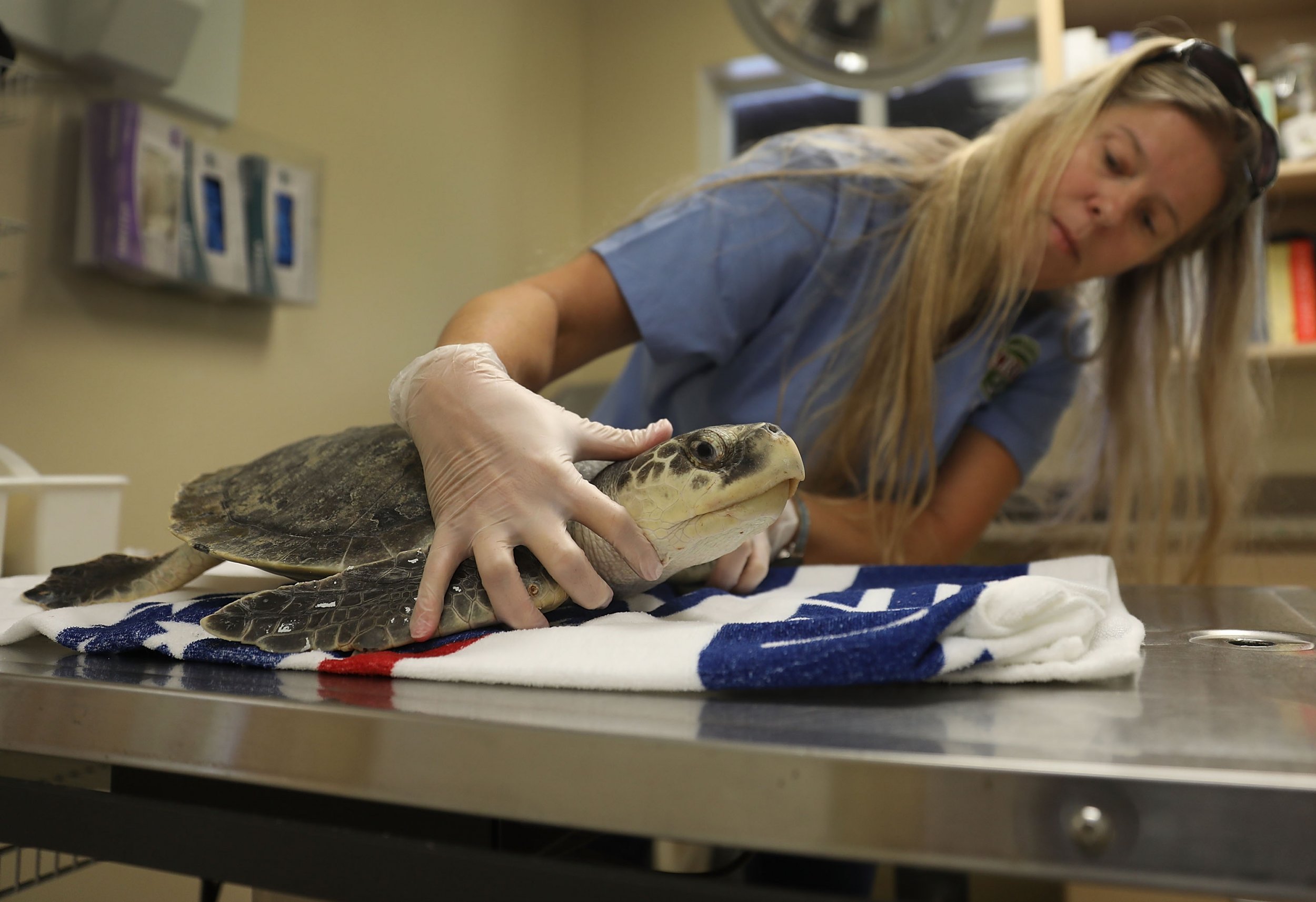 A red tide of algae has been killing the manatees and sea turtles swimming in Southwest Florida waters.
At least 400 sea turtles have died, washing up on the coastal shore or being pulled from the waters. On Tuesday, a manatee that had likely died due to red tide poisoning was picked up outside a yacht club in Cape Coral, Florida, according to a report from USA Today. The tide has been cutting off the oxygen supply to underwater sea life, causing suffocation.
The red tide is a normal occurrence in the Gulf of Mexico, according to the Florida Fish and Wildlife Conservation Commission. But it can be transported to different waterways through wind, currents and water temperature.
The toxic tide has been lingering off the coast since November and while it's usually broken up by cold fronts, marine experts say this batch of red algae could last into 2019. The algae bloom stretches about 100 miles from Sarasota to Collier, Florida. It's littering beachy shores with dead fish, turtles and other underwater creatures.
The red tide adds to the colorful misery Floridians are already experiencing with blue green algae. The algae, created by a film of cyanobacteria, appeared when the summer kicked off and temperatures began to rise. It's always a staple of Florida's Lake Okeechobee, but this year the bacteria also made its way into rivers and canals.
The algae emits an odor that can make people sick. More than a dozen people have been to local emergency rooms after being in contact with the contaminated water, according to an NBC News report.
Governor Rick Scott said on Friday that more action needs to be taken when it comes to alleviating some of the problems caused by the red tide and green blue algae. The governor ordered the Florida Fish and Wildlife Conservation Commission and the Florida Department of Environmental Protection to "mobilize all available resources," according to the Orlando Sentinel.
Bill Nelson, a Florida Senator, put out a statement about the contaminated waters on Friday. In a letter posted on his website and tweeted out on Twitter, Nelson said that while they are doing everything they can to address health and ecological concerns "it's important to realize that there is no quick fix to this problem. There is no magical solution that will make this algae go away overnight."