Florida Rep 'Disappointed' That Trump's' Mar-a-Lago Not Shut Down for Violating Mask Order
Florida state Representative Omari Hardy said Wednesday it is "disappointing" that President Donald Trump's Mar-a-Lago resort was not shut down by Palm Beach County officials after the club violated the county's mask order during a New Year's Eve party.
"County officials agree that Mar-a-Lago violated our mask order, but they're not trying to fine the business or shut it down even temporarily. This is disappointing. It sends a message that you can get away with violating our mask order. Not good," Hardy wrote in a tweet.
Hardy's criticism of the county comes shortly after officials sent a notice to the club saying that videos and pictures from the New Year's Eve party showed many attendees were "observed without facial coverings." This was in violation of the county's mask order, which requires residents to wear protective face masks when in public.
Many photos and videos posted across social media, including one from Donald Trump Jr., showed numerous guests dancing and partying without masks.
In the warning letter and notice of violation sent to the club, Richard Padgett, a code enforcement officer with the county's COVID Enforcement and Education Team, said, "Failure to adhere to facial covering and social distancing requirements constitute an irreparable/irreversible violation that imperils or threatens to imperil the life, safety, and welfare of others and cannot be undone."
Padgett added in the letter that future violations of the county's mask mandate could result in "a fine of up to $15,000 per violation."
While the county acknowledged the violation of the mask order, Hardy further expressed his disappointment, telling Newsweek, "When people violate the law, they have to be held accountable. When people endanger the health and welfare of Palm Beach County's residents, it's incumbent on the Palm Beach County government to do something about it, to hold them accountable, to punish them and to make sure that it can never happen again."
He went on, "That party was about the most dangerous thing that could happen in a pandemic. Hundreds of people, all indoors, none of them wearing masks. It's a recipe for a public health catastrophe. We cannot allow businesses to facilitate that without punishing them, holding them accountable and making sure they can't do it ever again."
Hardy added, "I was disappointed that the county agreed with me that Mar-a-Lago violated our mask order and did nothing about it."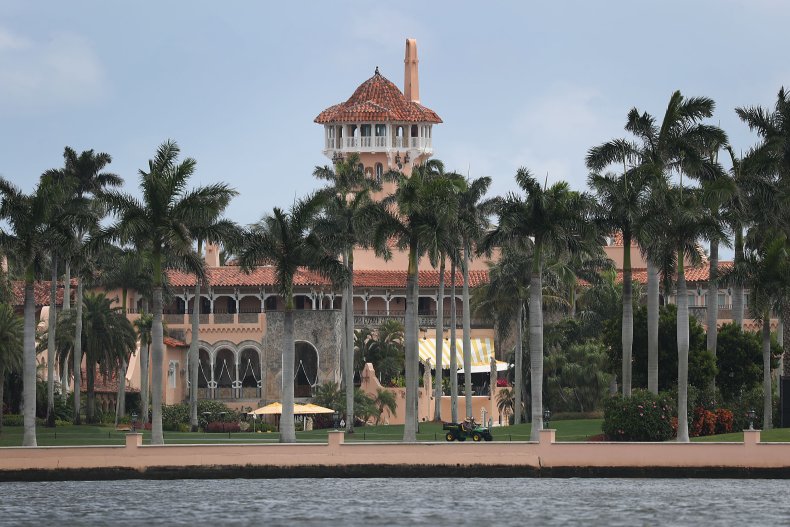 Before his tweet on Wednesday, Hardy sent a letter to Todd Bonlarron, assistant county administrator for Palm Beach County, asking if the county would take action against the club for holding the party.
Hardy told Newsweek he plans to reach out to the county for "additional conversations."
"I am concerned at the many sides and layers of failure around what happened at Mar-a-Lago," he said. "We should have been proactive. We should have reached out to the management at Mar-a-Lago and sent them a letter and said, 'We recognize you're having this event but we have a mask order, please be advised. We didn't do that."
Newsweek reached out to Palm Beach County and the Mar-a-Lago club for comment but did not receive a response in time for publication.