Florida Republicans Call on Governor to Suspend Broward County Sheriff After He Said, 'I Won't Resign'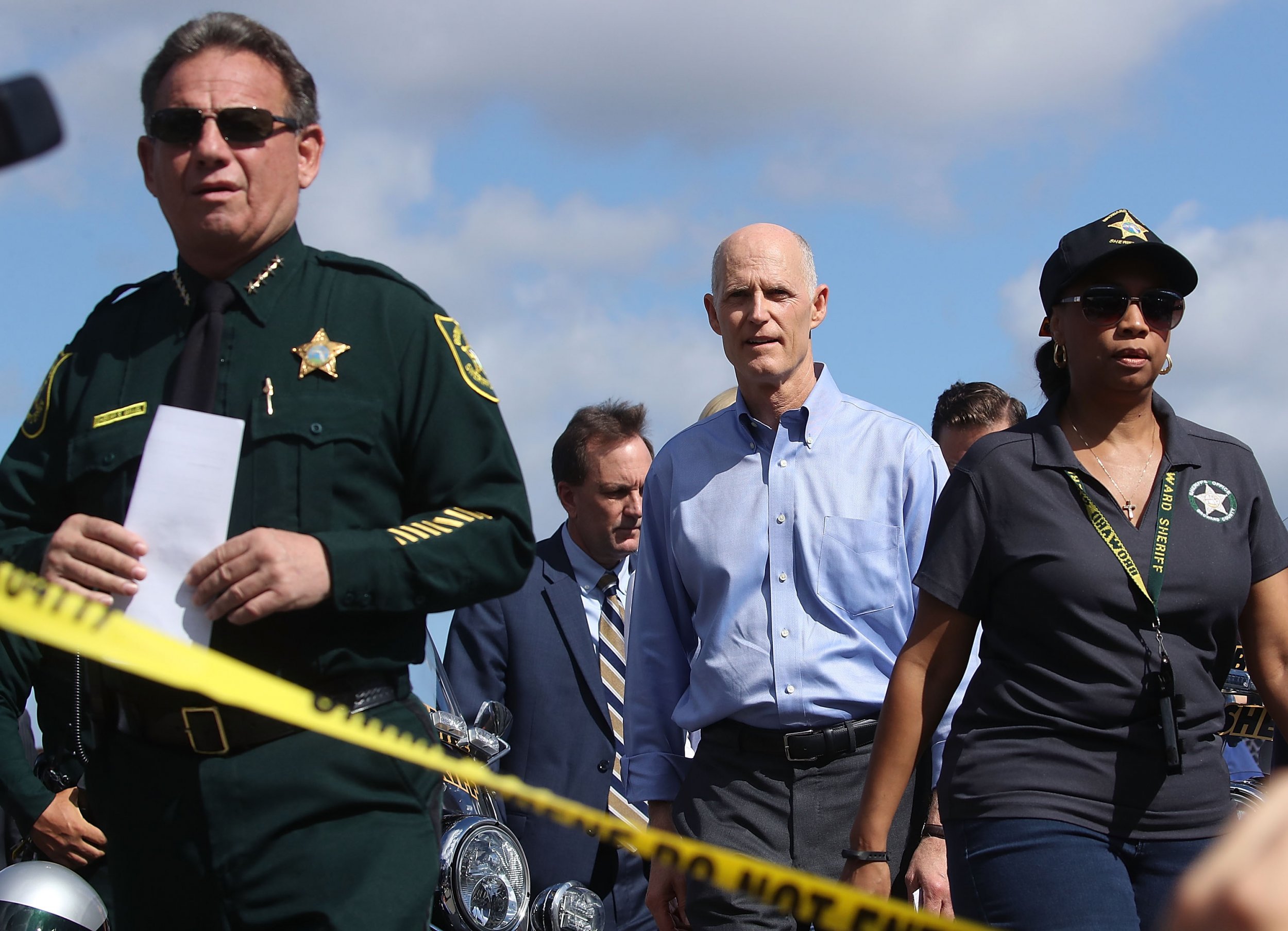 Dozens of Florida Republican lawmakers put pressure on Governor Rick Scott to suspend Broward County Sheriff Scott Israel on Sunday amid an investigation into the department deputies that allegedly waited outside during the mass shooting at Stoneman Douglas High School on February 14.
However, Sunday morning Israel said he would not step down.
Scott asked the Florida Department of Law Enforcement on Sunday afternoon to launch an investigation into the response of Israel and the police department to the mass shooting at the Parkland, Florida high school that resulted in the tragic deaths of 14 students and 3 faculty members.
"FDLE has confirmed that they will immediately begin their process," the governor's office told The Miami Herald. Following the announcement of the investigation, 73 Republican lawmakers from the Florida House of Representatives signed a letter asking the governor to suspend Israel. The letter was authored by House Speaker Richard Corcoran.
"The failures of Sheriff Israel and his deputies during and after the horrific shooting at Marjory Stoneman Douglas High School (SDHS) on February 14, 2018, and their failures to intervene regarding Nikolas Jacob Cruz in the years, months, and days leading up to that shooting, are unacceptable and unforgivable," Corcoran wrote.
"Of course I won't resign," Israel said earlier on Sunday, in an interview with CNN during which he addressed criticisms of the Broward County Sheriff's Office, including reports from Coral Spring police that at least three deputies from the sheriff's department waited outside while a gunman opened fire in the halls of Marjory Stoneman Douglas High School.
"The Broward Sheriff's Office welcomes Governor Scott's call for the Florida Depart of Law Enforcement to investigate the law enforcement response to the Parkland school shooting," said a Sunday statement from the sheriff's office, according to local news. "BSO will fully cooperate with FDLE, as we believe in full transparency and accountability. This independent, outside review will ensure public confidence in the findings."
One of the deputies accused of failing to respond to the shooting, Scott Peterson, resigned on Thursday. The department also received multiple warnings about alleged 19-year-old gunman Nikolas Cruz, including 18 calls from 2008 to 2017.
During the Sunday interview, Israel said he was "disgusted" and "demoralized" by Peterson's failure to act. At a news conference on Thursday, Israel described video footage that showed Peterson waiting outside for more than four minutes while students and faculty were attacked by the killer.
"What I saw was a deputy arrive … take up a position and he never went in...There are no words. I mean these families lost their children. We lost coaches," Israel said. Upon departure from the White House on Friday, President Donald Trump said that Peterson was a "coward" or did not respond properly under the pressure of the situation.