Top Florida Republican Retired So He Could Spend 'Last Chapter' of Life Fighting Trump
A top Florida Republican lobbyist and consultant said he retired so he could oppose what the GOP "has become" under President Donald Trump.
John McKager Stipanovich, the former chief of staff to ex-Governor Bob Martinez, said in a Florida Politics op-ed that his law firm did not want him "tearing into Trump" and congressional Republicans, so he believed it best to retire.
The Florida state executive director of Ronald Reagan's 1984 reelection campaign also said he did not "have a vision of a post-Trump era" for the Republican Party anymore, but added that he knew "[Trump's] got to go."
Stipanovich left his position at the lobbying firm Buchanan Ingersoll & Rooney in December, the Tampa Bay Times reported, noting that he was an advisor to ex-Secretary of State Katherine Harris amid the famous 2000 presidential vote recount in the state.
He also worked on the unsuccessful 1994 gubernatorial campaign of former presidential candidate Jeb Bush, who lost the Florida governorship to Democratic candidate Lawton Chiles.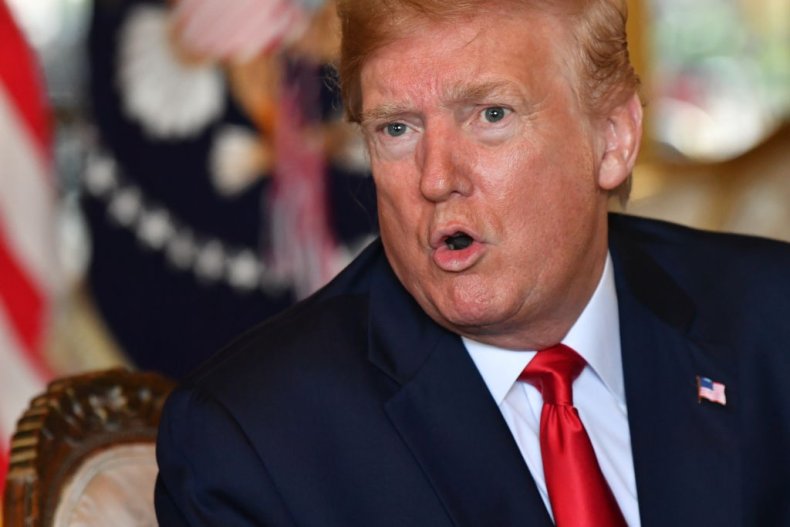 Writing for Florida Politics, Stipanovich said he was a never-Trumper "from the moment he descended from on high on his golden escalator," referring to the president's 2016 campaign announcement.
"And I do consider him to be an existential threat to American democracy," Stipanovich wrote. "He attacks the very concept of truth. The idea that there's no truth, that we have no shared epistemological framework as a people — that there are literally at least two entirely different realities where we can't even describe what happened and understand each other when we speak even though we speak the same language — is very dangerous, very dangerous."
He later added that there was a possibility he was "entirely overreacting," noting that his "derangement syndrome" has cost him "lifetime friends" and a job.
"My law firm does not want me giving interviews and writing op-ed pieces, tearing into Trump, tearing into congressional Republicans, tearing into Republicans in Tallahassee," he said. "It's bad for business, but I can't not do it. So, it's better for me to retire."
Stipanovich went on to argue that the Republican Party had long had a "nasty underbelly," and said "Trump's genius was that he recognized the rot" and "reveled" in it.
"I really don't have a vision of a post-Trump era anymore," he said of the Republican Party. "All I know is he's got to go and then we'll sort it out after that."
He added: "I find it sad, but at the same time, in a perverse way, I find it stimulating. It gives me something to focus on and do in this last chapter of my life, which is to oppose what the party I helped build has become."
Newsweek has contacted the White House for comment and will update this piece with any response.
Stipanovich's comments about Trump follow similar backlashes by long-term Republicans such as George Conway, who launched an anti-Trump political action commmittee with other GOP supporters last month.
The husband of senior presidential advisor Kellyanne Conway and his fellow co-founders of the Lincoln Project claimed the commander-in-chief had "abandoned conservatism" in an op-ed for The New York Times.
They also described "Trumpism" as an "empty faith led by a bogus prophet," and said America would "have to knit itself back together" in its aftermath.