Florida Restaurant Shootings: Everything We Know About Killing of Two Deputies at Ace China
Two Florida law enforcement officers have been shot dead in broad daylight by a gunman who fired through a window into the restaurant where they were eating.
The Gilchrist County Sheriff's Office identified the deputies killed at the Ace China restaurant in Trenton as Sergeant Noel Ramirez and Deputy Sheriff Taylor Lindsey. The pair were both found dead at the scene following the attack which occurred at around 3 p.m. on Thursday (April 19).
The shooter, identified as 59-year-old John Hubert Highnote, was shot dead by responders outside the restaurant. No further information about the suspect has been released.
Police have so far been unable to determine a motive for the attack. Officers said the suspect appears to have walked to the front of the business and "shot both men without warning."
"We're not going to make this a political issue other than the fact, 'What do you expect happens when you demonize law enforcement to the extent it's been demonized?'" Gilchrist County Sheriff Bobby Schultz said at a press conference, reports WGFL.
"The only thing these men were guilty of was wanting to protect you and me. They just wanted to go get something to eat and they just wanted to do their jobs."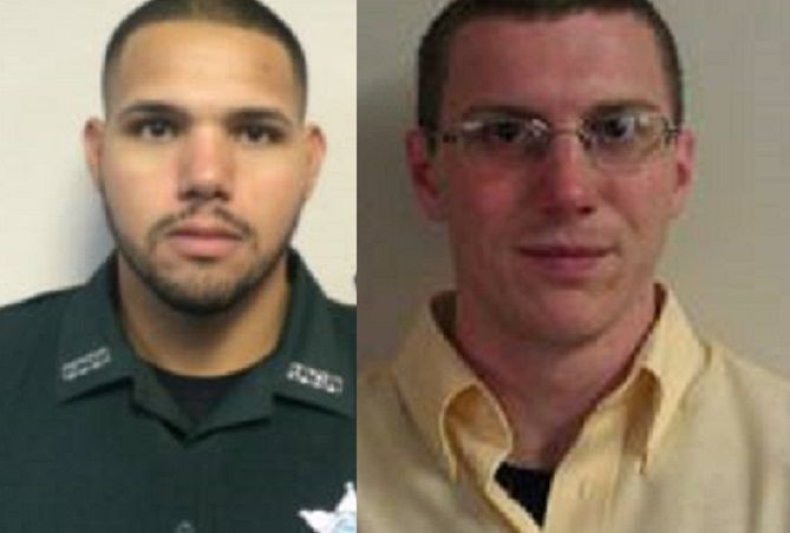 According to Gilchrist County Sheriff's Office: "Sergeant Ramirez, 29 years old, leaves behind a wife and two young children. With over seven years' total law enforcement experience, Noel served at both the Williston Police Department and the Levy County Sheriff's Office before joining the Gilchrist County Sheriff's Office in 2016.
Deputy Lindsey, 25, served for over three years with the Gilchrist County Sheriff's Office, originally joining the Sheriff's Office in 2013."
President Donald Trump paid tribute to Ramierez and Lindsey following the attack. He tweeted: "My thoughts, prayers and condolences are with the families, friends and colleagues of the two GCSO Florida deputies (HEROES) who lost their lives in the line of duty today."
Schultz said he had spoken with both families. "As you expect you can never be prepared for something like this, but make no mistake I'm proud of their families," Schultz said. "They understood when their loved ones pinned on the badge and they strapped on the gun that this was a possibility."
Florida Governor Rick Scott also released a statement saying he is "heartbroken" by the loss of the two deputies.
"It is true evil for anyone to hurt a law enforcement officer, and in Florida, we have zero tolerance for violence, especially against the police," Scott said. "Tonight, I ask every Floridian to honor these law enforcement officers, their brothers and sisters in uniform and their families."