Florida Restricts COVID Vaccines to Residents After Nearly 41,000 Shots Go to Tourists
Florida has announced new restrictions on COVID-19 vaccines, limiting them to residents and health care workers after nearly 41,000 people from out of state and abroad received the vaccine despite limited supplies.
A public health advisory signed by State Surgeon General Dr. Scott Rivkees on Thursday mandates that the vaccine be given to only Florida residents and people in the state for "the purpose of providing health care services involving direct contact with patients," noting that "vaccine availability in Florida is extremely limited." The order applies to the first of two vaccine doses, meaning that the thousands from out of state who have already received a first dose will be able to complete the course.
Prior to the order, thousands of people from other states and abroad may have traveled to Florida due to relaxed vaccination rules, which had allowed anyone aged 65 and older to receive the vaccine with no requirement for residency. Some of those who had taken advantage of the rules included wealthy foreigners jetting in from countries with more restrictive policies, according to a report from the South Florida Sun Sentinel.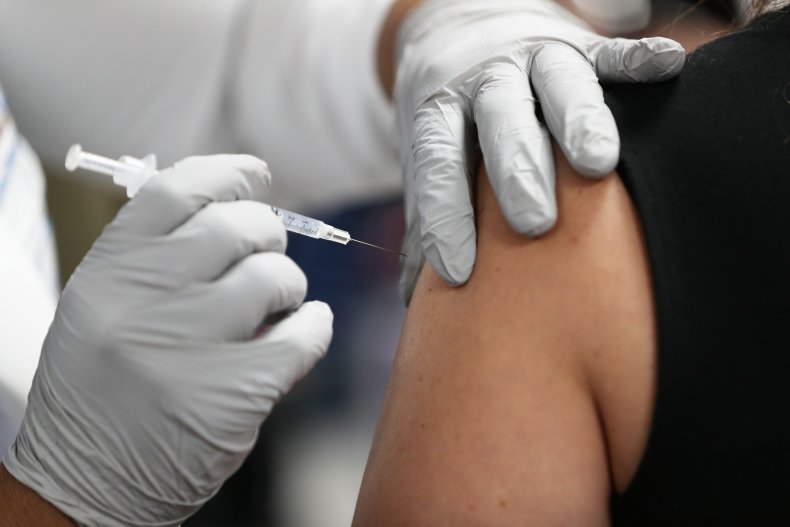 Another group of non-residents who may have been vaccinated ahead of residents include so-called "snowbirds," people who have second homes and live in the state on a part-time basis, usually during the winter months only. Although the group are not technically residents, most will continue to be allowed to receive the vaccine under the new order, which allows residency to be established based on property deeds or utility bills.
"We do have part-time residents who are here all winter," Florida Governor Ron DeSantis said during a Tuesday news conference. "They go to doctors here or whatever, and that's fine. But what we don't want is tourists, foreigners... we want to put seniors first, but we obviously want to put people that live here first in line."
"Although I will say, the fact that you have people all over the world wanting to come to Florida, you can't say we're not doing shots," he added. "Because if we weren't doing shots people wouldn't want to get it."
Florida had given 40,965 doses of vaccine given to people from outside the state as of Thursday, according to the Florida Department of Health. A large majority who received the vaccine, 39,710, have not yet completed the full two dose schedule. Because state data does not make a distinction, it is not clear how many of the non-residents who received doses are snowbirds.
There have been about 2.5 million total vaccine doses distributed to Florida, according to the Centers for Disease Control and Prevention's COVID Data Tracker. The Florida Department of Health reports that 1.3 million vaccine doses have been administered. Of those who have received the vaccine, slightly more than 10 percent have completed the full schedule, with the two doses typically given a few weeks apart.
Vaccine rollout nationwide has been far slower than many politicians and experts had promised and predicted. About 37.9 million doses have been distributed nationally, with 17.5 million doses administered. Less than 1 percent of the U.S population, around 2.4 million people, have been fully vaccinated.