Florida Retirement Community Sees 4th Resident Charged With Voter Fraud
A fourth resident of a retirement community in The Villages, Florida was recently charged with voter fraud.
On Tuesday, Charles Barnes, 64, was arrested and charged with voter fraud for allegedly casting more than one ballot, an arrest affidavit filed in court showed.
There is no basis for the charge detailed in the arrest affidavit. On Thursday, Barnes entered a not guilty plea.
He first registered to vote in 2019 in Sumter County. Barnes was not affiliated with any political party when he voted in 2020, according to online voting records, WKMG-TV reported.
However, in 2020, records showed that Barnes was not only registered to vote in Florida, but also in Connecticut, according to WKMG-TV.
Barnes has been released from jail after paying a $2,000 bond, the Orlando Sentinel reported. He could be sentenced to up to five years in prison if convicted of the third-degree felony, according to The Independent.
Anonymous emails sent to Florida's secretary of state prompted an initial investigation into the retirement community in May, The Independent reported. A whistleblower using the pseudonym "Totes Legit Votes" sent the emails.
Jay Ketcik, 63, Joan Halstead, 71, and John Rider, 61, three other residents of the The Villages, were also arrested on charges of voter fraud for casting over one ballot after the investigation was launched, according to Newsweek. They have all pleaded not guilty, The Independent reported.
All three are registered as Republicans, according to voter registration records, Newsweek reported. Ketcik and Halstead also have Facebook pages that reportedly have posts supporting former President Donald Trump.
The Florida county that the retirement community resides in is a Republican stronghold. The Villages even hosted a Trump rally in October 2020, which thousands of residents attended, according to The Independent.
"One side's screaming voter fraud on the other side, and then they're actually finding people that's committed voter fraud, I think that's hilarious, especially in a heavily Republican district like The Villages," Greg Boothe, a resident of The Villages, told WTVT.
"Multiple voting is unlawful," Christina Pushaw, press secretary for Governor Ron DeSantis, said, according to WKMG-TV. "It isn't a crime to be registered to vote in more than one state, as long as you only vote in one."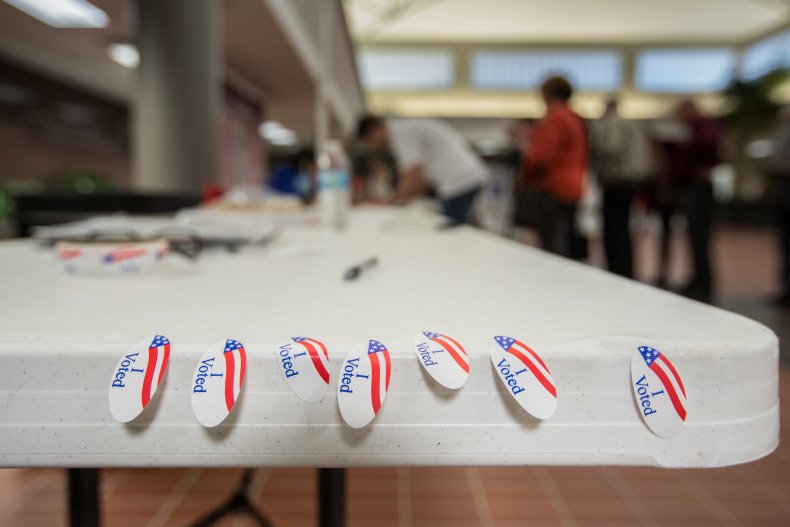 Barnes' attorney, Victor Mead, didn't immediately return an email inquiry.
The arrests come after DeSantis pledged to create a law enforcement agency to investigate election crimes, despite there being little evidence of electoral malfeasance by voters in the Sunshine State.
The Associated Press contributed to this report.