Florida School Districts Can Mandate Masks Despite DeSantis Order, Judge Rules
A Florida judge ruled on Wednesday that school districts in the state can mandate face masks while Governor Ron DeSantis' case regarding mandates is appealed at a higher level.
The ruling came from Second Circuit Judge John Cooper and is effective immediately. The decision prevents the state of Florida from banning mask mandates and ends sanctions against several school districts that have already implemented such mandates.
Cooper's ruling is the latest chapter in the fight between state and various local school districts that want to implement mask mandates in schools while Florida continues experiencing a surge of COVID-19 infections attributed to the Delta variant.
DeSantis issued an executive order in July that directed the Florida Department of Education and the Florida Department of Health to issue emergency rules giving parents a choice on whether their children should wear masks in class.
The Republican governor also threatened to withhold funding from districts that violated the order by requiring masks for students and school staff. However, 13 Florida school districts defied the ban and put mask mandates into place.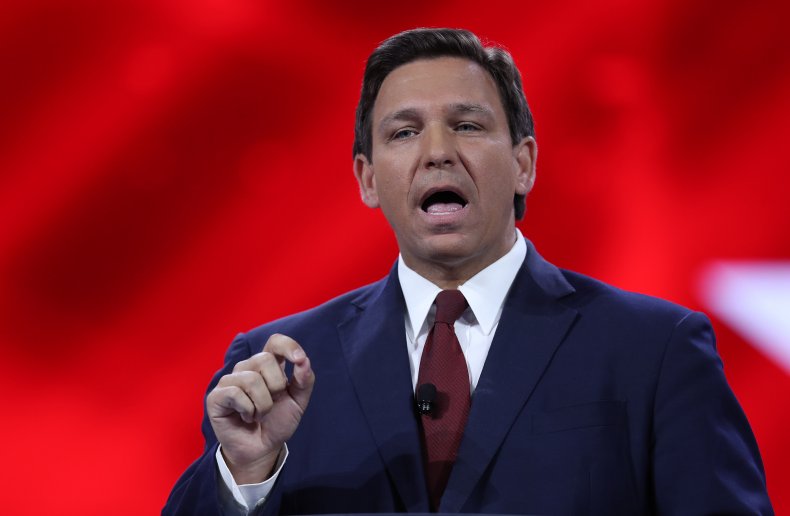 In an effort to fight DeSantis' ban, parents from several counties in the state filed a lawsuit against DeSantis, Florida Commissioner of Education Richard Corcoran, the Florida Department of Education and the Florida Board of Education over the governor's executive order.
Following a four-day hearing, Judge Cooper ruled against DeSantis on August 27. In his ruling, Cooper stated the governor's ban overreached by imposing state authority over school districts.
DeSantis and the Florida Department of Education said they would appeal the decision on the day it was announced. DeSantis' appeal placed an immediate pause on Cooper's ruling regarding school mask mandates, but the judge's decision today lifted that pause.
"It's undisputed that in Florida we are in the midst of a COVID pandemic. Based on the evidence I've heard, there's no harm to the state if the stay is set aside," Cooper said today.
Cooper also spoke of the added risk school children now face, which could be decreased somewhat by face masks.
"It's undisputed that the Delta variant is far more infectious than the prior version of the virus, and that children are more susceptible to the Delta variant than to the form from a year ago," Cooper said.
"In particular for children under 12, they cannot be vaccinated," he added. "Therefore, there's really only one or two means to protect them against the virus...either stay at home or mask."
Prior to Cooper's ruling, DeSantis was asked about the day's hearing when he appeared at an event promoting monoclonal antibody treatments for COVID-19.
"What we have found is, you know, in the trial courts in Tallahassee, state and federal, we typically lose if there is a political component to it. But then in the appeals court, we almost always win," DeSantis said. "And so I don't think (Judge Cooper) is going to lift the stay...but if it is lifted I am confident that that will be reinstated at the 11th Circuit."
Taryn Fenske, Communications Director for Governor DeSantis, replied to Newsweek's request for comment with a statement.
"No surprise here that Judge Cooper concluded that he is unlikely to be overruled on appeal. We (unsurprisingly) disagree," Fenske wrote. "Today we plan to file our emergency motion to reinstate the stay, and we anticipate the appellate court will rule quickly, much like during the school re-opening case last year."
The case will next go to the First District Court of Appeal.
Update 09/08/21 3:20 p.m. ET: This story has been updated to include a statement from Taryn Fenske.