Florida Governor Ron DeSantis warned superintendents and school board members that the state Board of Education could withhold their salaries for mandating masks, but his announcement isn't deterring some officials from sticking to their views that students should be masking when the upcoming school year begins.
"It's better for us to take the financial risk than to put the safety and health of 29,000 students and 4,000 staff members," Alachua County School Board Vice Chair Tina Certain told Newsweek. "I stand by that."
DeSantis has taken several steps to prevent schools from implementing COVID-19 mask mandates, arguing that the decision should be left to parents. He issued an executive order banning mask mandates—an order that is being challenged by several lawsuits.
On Monday, DeSantis went a step further and announced that officials who defy the orders might have their pay withheld by the state.
But Certain said she and other school officials aren't trying to defy anyone, including the governor.
"Our superintendent said she's not openly trying to defy the governor, and neither am I, but our concern is for the safety and well-being of our students," she said on Tuesday.
Last week, the Alachua County School Board voted in favor of requiring students to wear masks, at least for the first two weeks back to school. Students are not affected by the superintendent's mask order, which mandates all staff to wear masks until September 17.
"We received a recommendation from our health advisory committee, as well as 20 doctors, epidemiologists and immunologists from our local community," Certain said. "They gave a presentation on the local conditions in our hospitals, regular ER floors and ICU units and we decided to start out with two weeks."
"Yesterday, I heard that the governor said that he would withhold our salaries. I'm not sure how legal that is, but I still feel that that's the right decision and I am not going to back away from that with the threat of him withholding my salary," she added.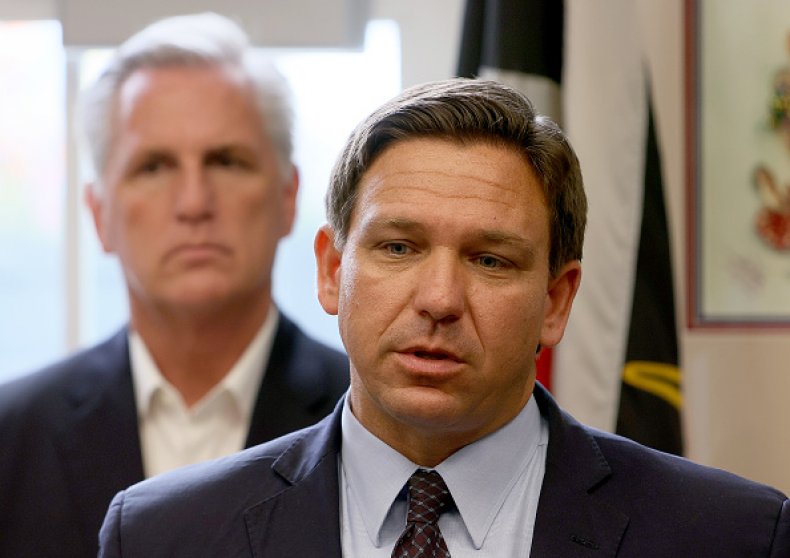 Certain is not the only official pushing back against DeSantis' announcement. The superintendent of Florida's fourth-largest school district has also spoken out.
In a statement made Tuesday, Miami-Dade County Public Schools' superintendent Alberto Carvalho said, "At no point shall I allow my decision to be influenced by a threat to my paycheck, a small price to pay considering the gravity of this issue and the potential impact to the health and well-being of our students and dedicated employees."
Certain said that while it's helpful to consult other school districts about how to best create a back-to-school plan during the pandemic, her decision will ultimately be based on the county's coronavirus conditions.
In Alachua County, Certain said it will be especially important to prioritize the safety of educators and students, especially those who are under 12 and unable to get vaccinated at this time.
"Ultimately it boils down to what's happening in your local community," she said. "Our school district here—we're located in Alachua County, we're home to the University of Florida, as well as Santa Fe College, so we have two student populations that will be coming back and converging on campus here shortly. We have a different dynamic going on here."
Certain also said that last week—before school was in session—two employees of Alachua County Public Schools died from COVID-related complications and 25 other staff members have tested positive for the virus. She is aiming to be extra cautious as more people begin returning to school.
"The threat of losing funding to your district in Florida is really serious because in this system, our schools are partly funded by the state through the Florida Education Finance program and that's a significant amount of our money," she said.
"I've considered the risks, and I really do think the health and safety of our staff and students is really, really important."
Uncommon Knowledge
Newsweek is committed to challenging conventional wisdom and finding connections in the search for common ground.
Newsweek is committed to challenging conventional wisdom and finding connections in the search for common ground.
About the writer
Katherine Fung is a Newsweek reporter based in New York City. Her focus is reporting on U.S. and world politics. She has covered the Republican primary elections and the American education system extensively. Katherine joined Newsweek in 2020 and had previously worked at Good Housekeeping and Marie Claire. She is a graduate of the University of Western Ontario and obtained her Master's degree from New York University. You can get in touch with Katherine by emailing k.fung@newsweek.com. Languages: English.