Florida School Shooter Nikolas Cruz Wants His Victims To Have His Inheritance
Florida school shooter Nikolas Cruz has said he wants to donate his inheritance to the families of the victims of his deadly rampage to help "heal the community."
A lawyer for Cruz said the teenager, who killed 17 students and teachers at Marjory Stoneman Douglas High School on February 14, wanted the money to go to an organization of victims' families' choosing.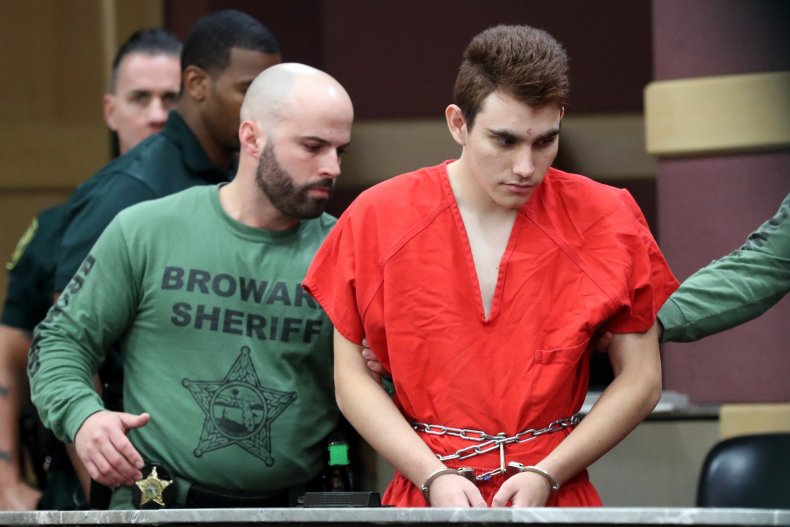 "Mr. Cruz does not want those funds, whatever money that he is entitled to," lawyer Melissa McNeill told a Broward County judge Wednesday, ABC News reported.
"He would like that money donated to an organization that the victims' family believes would be able to facilitate healing in our community or an opportunity to educate our community about the issues that have ripened over the last four or five months," she said.
Later in the hearing, Broward County Public Defender Howard Finkelstein said: "Whatever monies the defendant doesn't want, let it go to those who have been hurt, period."
Cruz's mother, who died in November, left the teenager as much as $800,000, which he will be able to claim when he turns 22.
"Let it go to those who have been hurt, period," another member of his legal team, Howard Finkelstein, asked the judge.
Cruz's mother died of pneumonia on November 1 aged 68, leaving the money to Cruz in a trust fund.
The teenager's lawyers are still working to determine whether Cruz is still entitled to the payment and whether it will be paid in monthly or annual installments.
Read more: Nikolas Cruz's Counselors Wanted to Commit Him Over Mental Health Fears a Year Before Shooting
Last month, a grand jury indicted Cruz on 17 counts of premeditated murder in the first degree, as well as 17 counts of attempted murder in the first degree.
The teenager is currently being held without bail in Broward County jail.
Prosecutors have said they plan to seek the death penalty, which Cruz's defense team has said he is willing to plead guilty to avoid.