Florida School Alerts Parents to Averted Shooting Threat a Year Later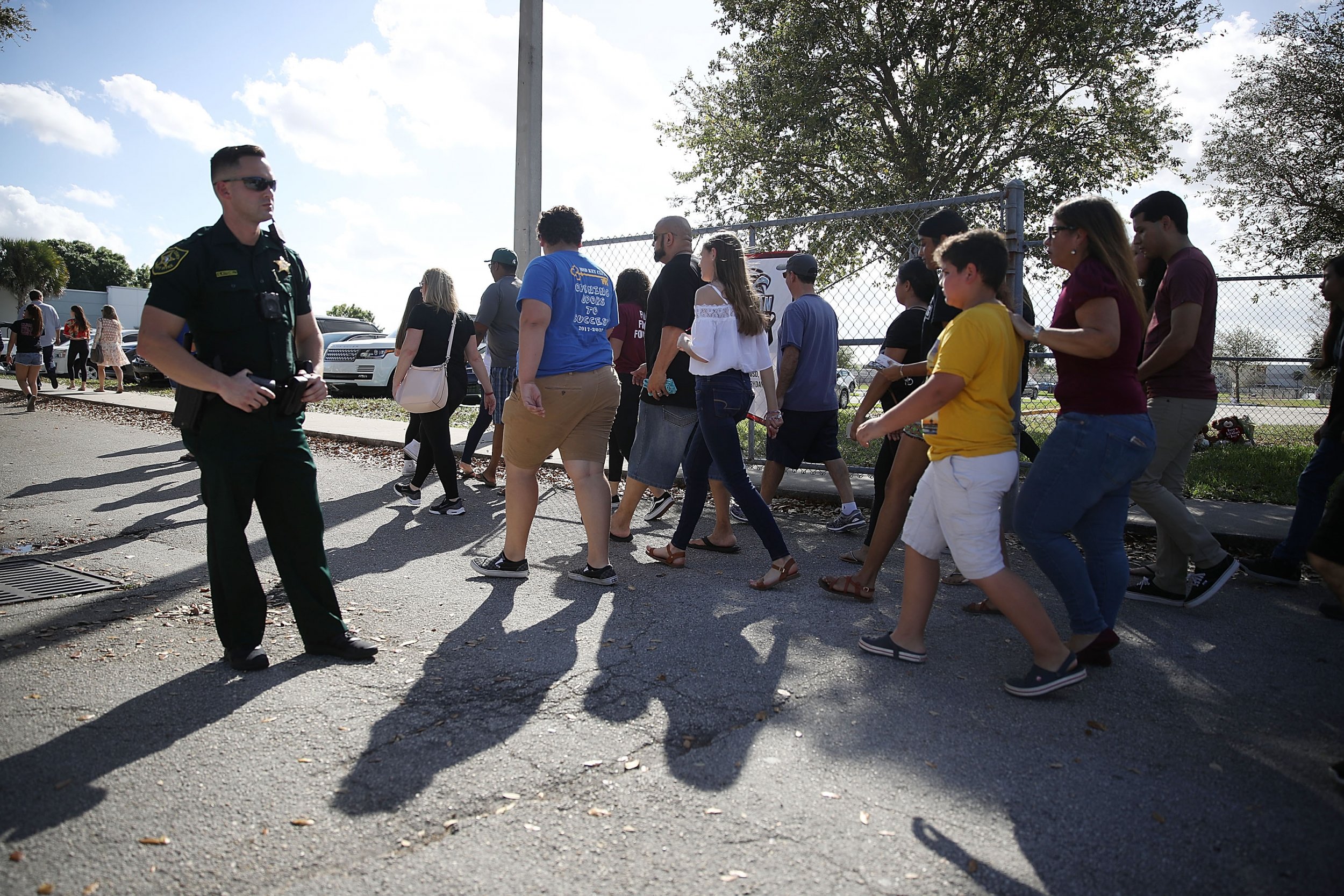 Officials in a Florida school district alerted parents that a potential school shooting had been averted—but only a year after the incident took place.
Local media reported that, were it left up to Astronaut High School officials, authorities might not have had the chance to investigate. Police were only informed when a teacher's husband alerted law enforcement.
Florida Today reported that a student was interviewed by school officials in January 2017 after a teacher and other students said he had threatened to kill them. After being questioned, the student was considered non-threatening and officials did not inform the school's resource officer, or attempt to search the student.
When the teacher told her husband a few days later, he reportedly contacted police. Following an investigation, law enforcement found text messages between the student and another male student discussing a school shooting. They also uncovered an arsenal of weapons including .22 caliber rifles, a pistol and several axes and machetes.
In the message to parents, reported by WFTV9, school officials said they were "asked by law enforcement not to publicly disclose anything during their open investigation." Both students were expelled from the school.
Related: To Keep Students Safe, Oklahoma Schools Are Using Bulletproof Storm Shelters
The school has since changed its security protocols to inform law enforcement of any possible threat. The story came to light as schools and parents are questioning safety procedures following the deadly shooting at Marjory Stoneman Douglas High School in Parkland, Florida.
Florida Governor Rick Scott signed a bill on Friday that adds new barriers to gun ownership in the state. The law raises the age someone can buy a rifle from 18 to 21, extends waiting periods for some firearms, and bans bump-stocks, the devices used by the Las Vegas shooter to make semi-automatic weapons act like automatic weapons.