Nikolas Cruz Friend Ariana Lopez Reveals He Talked About Murdering Parents and Significant Others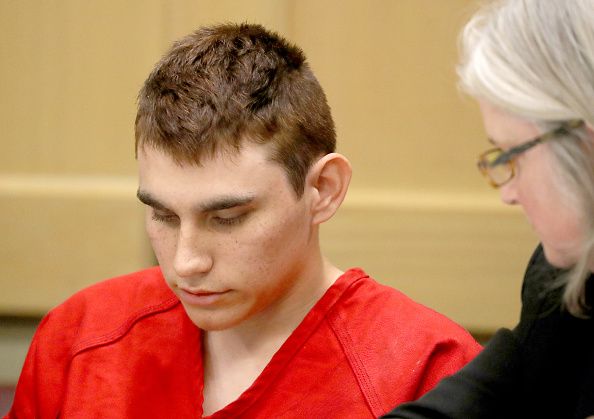 Nikolas Cruz threatened to slaughter students, parents, friends and significant others, according to an interview given by a former friend on Tuesday.
"He talked about killing our parents, our friends, boyfriends and girlfriends," Ariana Lopez said on ABC's Good Morning America.
Lopez said many things disturbed her about Cruz. The pair's friendship started out pretty normal, according to Lopez, but the relationship began to shift due to the disturbing displays of weapons he would post on social media.
"He used to sell knives out of his lunchbox, which I thought was insane because this is a school. He's like, 'Hey guys, want some knives?'" Lopez said.
Cruz also told Lopez that he "sympathized with Syrian terrorists" and anyone who did not agree with him "should be killed." Lopez said he would also follow her and friends home from school.
"He would post pictures of 15 or more firearms just on his bed. You could even see a hamper in the background," said Lopez. "That's how ordinary this was to him."
Last Wednesday, Cruz, 19, allegedly killed 17 people and injured many others at Marjory Stoneman Douglas High School in Parkland, Florida. He was charged with 17 counts of premeditated murder the following day.
The Snead family, who took Cruz—a friend of their biological son—in last November, told NBC that he seemed like a normal teenager.
"The Nik we knew was not the monster he turned out to be," James Snead said.
Cruz was held for psychiatric evaluation in 2016 after he posted a Snapchat video where he said he wanted to purchase a gun and cut his arms, according to a report from the Florida Department of Children and Families.
The troubled teen was not hospitalized, after being evaluated by Henderson Behavioral Health professionals.