Florida Senate Candidate Drops Out of Race Because of COVID-19 Surge, Moves to Tennessee
Amanda Linton, Democratic candidate for District 21 in Florida Senate, announced on Tuesday that she is withdrawing from the race, citing the coronavirus pandemic.
"My head and my heart have been consumed with this race since I filed as a candidate last year because I knew that our movement would be an uphill climb. I was ready for that challenge; what I was not ready for was the effect this pandemic would have on my family," Linton wrote in an open letter posted on Twitter.
She said the global health crisis is forcing her family to relocate out of state. After statewide business closures prevented her husband from continuing to run his commercial restaurant maintenance company, he had to take a job in Tennessee, where Linton will be moving with her sons.
"The boys and I will be moving soon to join my husband in the Memphis, Tennessee, area," she said. "Knowing this, I cannot in good conscience continue to run for this seat at this time."
In March, Governor Ron DeSantis ordered all restaurants to stop dine-in service in response to the virus. Although restaurants in Florida have reopened, dine-in capacity is still limited to 50 percent.
Florida emerged as a national hot spot for COVID-19 in July, with infections rising exponentially. As of Wednesday, August 12, Florida has reported 550,901 confirmed cases and 8,765 deaths, according to the state's department of health.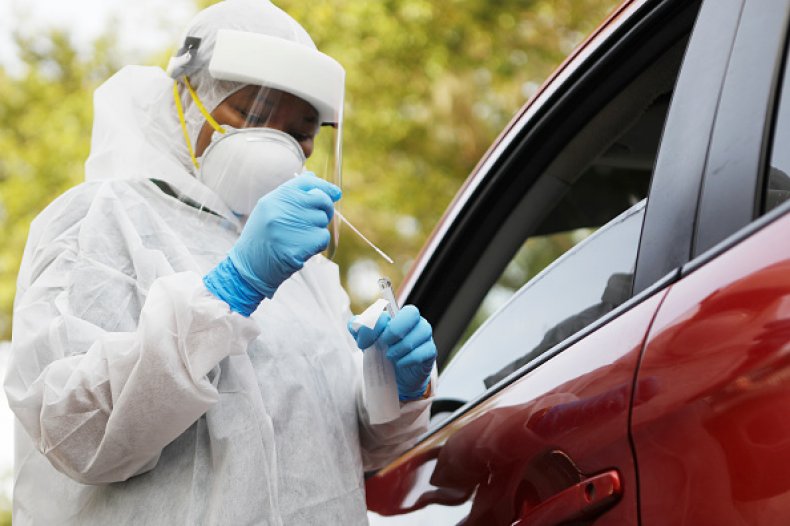 Linton was the first candidate in the state to file to succeed Senate President Bill Galvano, a Republican who has represented District 21 in the Florida Senate since 2012. The Tampa Bay area is predominantly Republican.
She was the only Democrat to qualify. Candidates Jim Boyd and John Houman are running for the Republican nomination.
"I learned just a short while ago that Amanda has withdrawn from the race," Boyd said in response to the news. "While I looked forward to the debate of issues on the campaign trail, my thoughts are with her and her family during this transition. I wish them the very best."
Linton, who previously said she was committed to running after President Donald Trump's election in 2016, told her supporters to remain hopeful.
"We have less than one hundred days before we elect our next president," she said. "There is plenty of campaigning left to do; keep your sights set on November. When you resist from anywhere across our state, your voice joins that of millions who demand more—who demand better—for ourselves and our families. Keep the fight. I will carry your passion with me forever."
It is unclear if Linton will continue to pursue politics in her new home in Tennessee at this time.
Newsweek reached out to Linton for comment but did not hear back before publication.