Bullying Victims Could Transfer Schools In Florida As Bill Moves Forward In Senate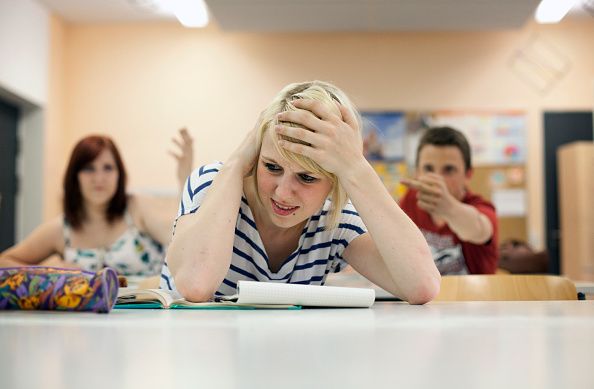 Bullied students could transfer to private schools if the Florida Senate passes a new bill supporting the measure.
On Monday, the Senate Education Committee voted in favor of the "Hope Scholarship" program, which would make students in the K-12 system who are victims of 10 specific types of incidents—ranging from bullying and harassment to kidnappings and sexual assault—eligible to receive a private school voucher or switch to a different public school,the Sun Sentinel reported.
Senate Bill 1172 passed the committee with a 6-4 vote, and is moving on to the Senate Pre-K-12 Appropriations Subcommittee.
The bill's sponsor, Sen. Bill Galvano, (R-Bradenton) told the Tampa Bay Times that with anti-bullying legislation already in place in schools, it's time for a solution for families that feel "trapped" by their child's victimization.
Newsweek subscription offers >
"To put all the emphasis on one side, saying you don't want to give restitution to victims ... it doesn't work that way," Galvano said. "You have to have both sides." School principals would be tasked with investigating incidents and subsequently determining students' eligibility.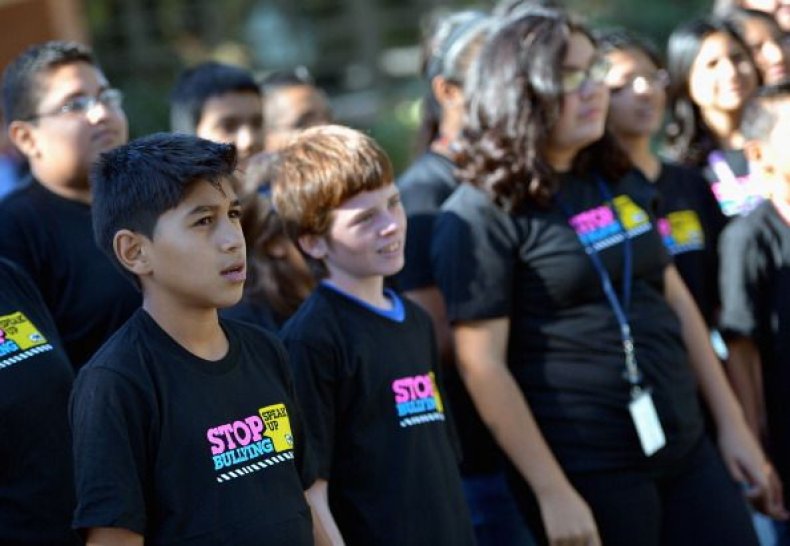 Florida motorists would fund the scholarship and transportation costs via a voluntary $20 contribution to the program when they buy or register vehicles. Legislative analysts estimated that this funding, acting as tax credit, could funnel about $7.9 million into the program during the 2018-19 academic year.
House Bill 1—a similar measure that state Rep. Byron Donalds (R-Naples) proposed last fall—is also moving through the House with top-priority backing from House Speaker Richard Corcoran.
Newsweek subscription offers >
There has been push back, however, from Democrats on the senate's Education Committee, who voted against the bill. Some cited concerns with the expansion of state private school vouchers, as the state's voucher system already includes scholarships bolstered by corporate tax credits. On the federal level, U.S. Secretary of Education Betsy DeVos is a known proponent of expanding private school vouchers, and President Donald Trump's proposed 2018 budget had included $250 million for voucher initiatives.
"I do have a concern with the source and use of the funds utilized for this voucher," Sen. Perry Thurston, (D-Fort Lauderdale) told the Sun Sentinel. He is one of four Democrats on the state's education committee, which has seven sitting Republicans including the chair and vice chair.
Lowell Levine, president of the Stop Bullying Now Foundation, has worked with an estimated 2,000 students around the country since 2012. Just recently in Tampa, he said, he'd helped move two bullying victims from a religious school to a public school.
However, removing a child from a hostile environment is only a band-aid solution to a widespread, systemic issue, he stressed to Newsweek on Tuesday. And "not addressing the bully" in this legislation, he continued, was a mistake.
Once a victim leaves, "the bully will switch and find somebody else in the school to take control of," he said. The bill "doesn't go deep enough."
Florida's student population stood at about 350,000 private school students and 2,800,000 public school students as of the 2015-16 school year. Schools statewide reported 3,421 bullying incidents for the 2014-15 school year —or about one per 806 students, the Orlando Sentinel reported. Experts deemed that number unrealistically low.
Existing state anti-bullying statutes include the Jeffrey Johnston Stand Up for All Students Act, which places the onus on school districts by requiring them "to adopt an official policy prohibiting bullying and harassment of students and staff on school grounds, at school-sponsored events, and through school computer networks," according to the Florida Department of Education.
Bullying Victims Could Transfer Schools In Florida As Bill Moves Forward In Senate | U.S.