Florida Bar Refuses Service to Man With MAGA Hat, Senator Says This Will Lead to More Hostility on Both Sides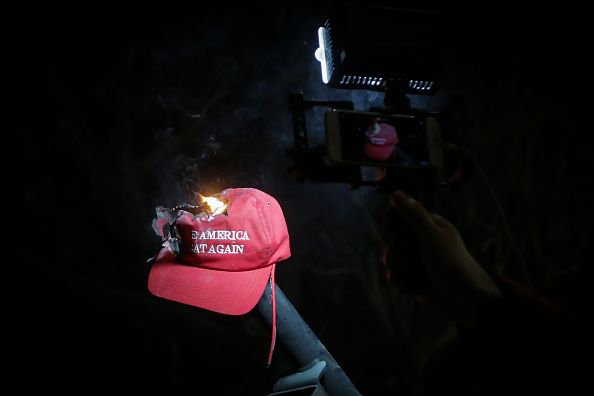 A Florida Senator slammed a bar employee's behavior for allegedly kicking out a Fort Myers man who was wearing a red Make America great again hat.
Mark Marlow, 51, told the Sarasota Herald-Tribune that he was at Bahi Hut in Sarasota, Florida, with his girlfriend on Friday when a bar employee approached him and asked if he could leave.
"I was not drunk, I was not loud, I was not using profane language, I was not creating a scene—nothing," Marlow told the publication. "They said it was just because of the hat."
Marlow said the bar employee walked away but returned a few minutes later and threatened to call the police because he and his girlfriend would not "go peacefully," according to the publication. Marlow told him to do so.
He told the Sarasota Herald-Tribune that he waited at a table without being served for 20 minutes when the Sarasota Police Department arrived. The police told Marlow that the restaurant had the right to refuse him service, according to the publication.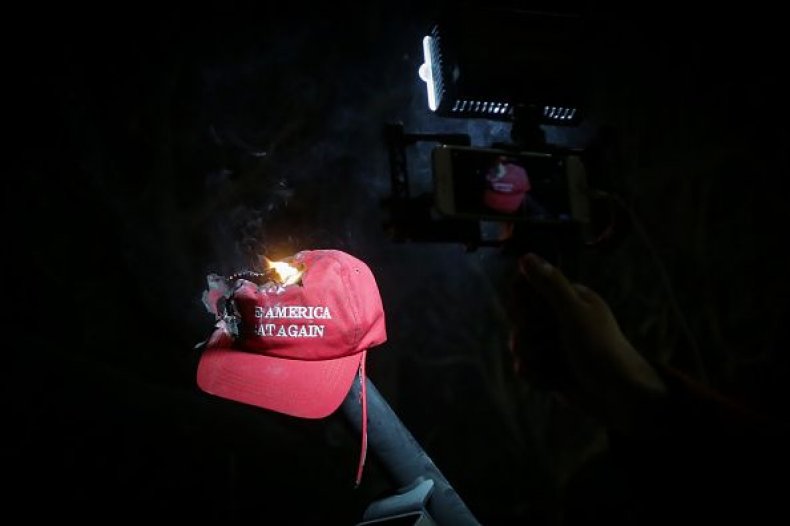 In the incident report from the Sarasota Police Department reviewed by Newsweek, it states the caller asked someone "to leave." Marlow is not named in the police report, but the report states the call is about a "suspicious person."
Florida Senator Joe Gruters, who is also the chairman of the Florida Republican Party, responded on Facebook following the news of the incident. Gruters said the incident the bar employee's behavior was "unacceptable."
"As a community, we should reject these type of actions, as it will lead to more division and hostility on both sides," the senator said on Facebook. "We live in the greatest country that has ever existed and this behavior should be considered unacceptable."
In a statement to the Sarasota Herald-Tribune, Bahi Hut owner Jim Beck apologized over the incident and stated that all are welcome in his bar.
"The management and owner strongly believes in nondiscrimination," Beck said. "MAGA hat is as welcome as anybody else in the bar. If somebody takes an exception to it, please leave."
This is not the first time someone wearing a MAGA hat has been asked to leave a bar. Earlier this month, a woman claimed she and her friends were attacked for wearing the hats that read President Donald Trump's signature campaign slogan. Haley Maddox said a bartender at a bar on East Sixth Street in Austin, Texas, attacked her friend while they were out wearing their hats during Texas Independence week, the Austin American-Statesman previously reported.
Florida Bar Refuses Service to Man With MAGA Hat, Senator Says This Will Lead to More Hostility on Both Sides | U.S.