Florida Senator's 'Racist' Replacement Theory Stance Against Abortion Slammed by Reproductive Rights Supporters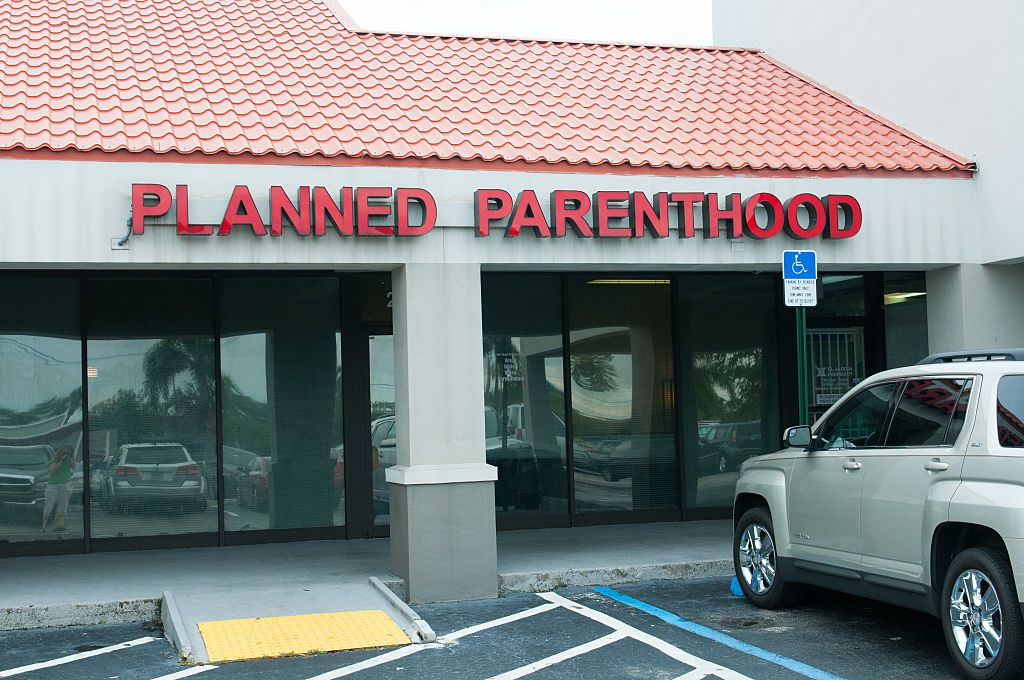 Abortion rights supporters in Florida have hit out at comments made by a state senator claiming abortion had led to a replacement of Western Europeans by immigrants.
The Sun Sentinel reported Laura Goodhue, executive director of the Florida Alliance of Planned Parenthood Affiliates, said Senator Dennis Baxley had "gone too far" when he told Miami Public radio Western Radio that immigrants were replacing Western Europeans.
"When you get a birth rate less than two percent, that society is disappearing," Baxley said on Miami's WLRN. "And it's being replaced by folks that come behind them and immigrate, don't wish to assimilate into that society and they do believe in having children. So you see that there are long-range impacts to your society when the answer is to exterminate," he added.
Responding to the radio interview, Goodhue was unequivocal. "These racist comments must be condemned by Senator Baxley's colleagues in the state Senate," she said at a press conference.
However, in a continued back and forth between the two, Baxley told the Sentinel he saw no need to apologize. "The pro-life movement is multicultural, multiracial," he said. "All I am saying is civilizations do die if they have a low birth rate and don't replace themselves. A new society replaces them. That's just what happens," the Florida senator added.
The Republican lawmaker sponsored a bill during Florida's last legislative session, aimed at outlawing most abortions once a fetal heartbeat is detected. The legislation has not passed the state's legislature as it has in Ohio, Kentucky, Mississippi, Georgia, Utah. Arkansas and Missouri, mounting a deliberate constitutional challenge to legal abortion.
The so-called "replacement theory" has been popularized particularly online by alt-right and neo-Nazi sympathizers. The theory claims that white populations face being wiped out as a result of declining birthrates and immigration. The gunman responsible for the Christchurch massacre in New Zealand, which claimed the lives of 51 individuals, was obsessed with the replacement conspiracy theory.
Anti-abortion politicians in Florida have said they will introduce further restrictive abortion legislation next year. State Representative Mike Hill has said he had been instructed by God to sponsor a bill similar to the legislation signed into law in Alabama in March.
The law, designed as a challenge to the 1973 constitutional convention Roe v. Wade that legalized abortion, has outlawed virtually all abortions with the single exception of serious medical endangerment to the mother. The law, which becomes active in November, has already drawn a number of legal challenges, as intended.