Florida Seventh Grader Sends 41 to Hospital When He Mistakes Pepper Spray for Body Spray
A Florida boy sent at least 40 of his classmates to the hospital when he mistook a of pepper spray for body fragrance spray and sprayed himself with it at school.
A student at Highlands Middle School in Jacksonville, Florida caused the school's gymnasium to be evacuated after dispersing the spray last week, according to a Friday report in The Gainesville Sun. The boy had taken the pepper spray from the belongings of another student before deciding to help himself to a generous spritz.
"Thinking it was body spray, the student who took the canister actually sprayed himself as if he were applying a body fragrance product," Principal Evan Daniels said to parents in a pre-recorded phone message, according to the outlet. "The gymnasium was evacuated and ultimately 41 students were transported to area hospitals for care."
School faculty brought students outside to a football field after the pepper spray was released. About half of the students present ended up needing medical attention. The students were all treated and released from the hospitals on the day of the incident.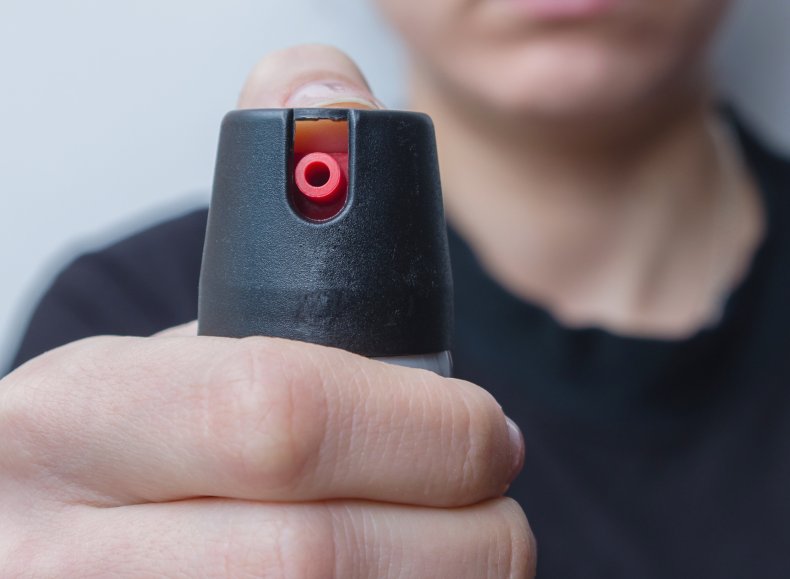 Although authorities said all of the students suffered only very minor injuries, the incident was traumatic for at least some of those involved.
"Everybody started running out the gym and then when I came outside, everybody was coughing, praying," seventh grader William Cosby told WTLV. "Somebody threw up. It looked like blood but somebody threw up... I just called mom and told her what happened and she handled the situation."
"It felt like a burning feeling in my chest and my throat. It felt like I was barely able to breathe," added Cosby. "And I was barely able to talk."
The principal noted in the call that while pepper spray is not illegal, it is prohibited by the rules of the school district. School officials plan to discipline the student who brought the spray to class.
"This student will face appropriate disciplinary consequences for bringing a prohibited item on campus," said Daniels.
An investigation also resulted in consequences for the boy who snatched the canister.
"While this was obviously a major disruption, the investigation revealed that there was no intention to disrupt school, and therefore, there is no basis for more serious charges," Daniels said. "The student who took the pepper spray was issued a juvenile civil citation."
The school district is also said to have tightened up security measures in response to the incident.
Newsweek reached out to Duval County Public Schools for comment but did not receive a response in time for publication.