Florida Teacher Accused of Sexual Relationship With Eighth-Grader
A Florida teacher was arrested Wednesday for an alleged sexual relationship with a 14-year-old student that involved sending him nudes and providing him marijuana.
Stephanie Peterson Ferri, 26, was arrested on two counts of lewd or lascivious battery and one count of transmission of harmful materials to a minor, according to the Volusia County Sheriff's Office.
Ferri was a science teacher at New Smyrna Beach Middle School and resigned Monday. School district spokesperson Nancy Wait told Newsweek that Ferri told the school she resigned "for personal reasons."
Wait said that the school district sent out a recorded phone message to the middle school families about the incident and passed along a message from the sheriff's department to contact the Child Exploitation Unit if they had any information about other potentials victims.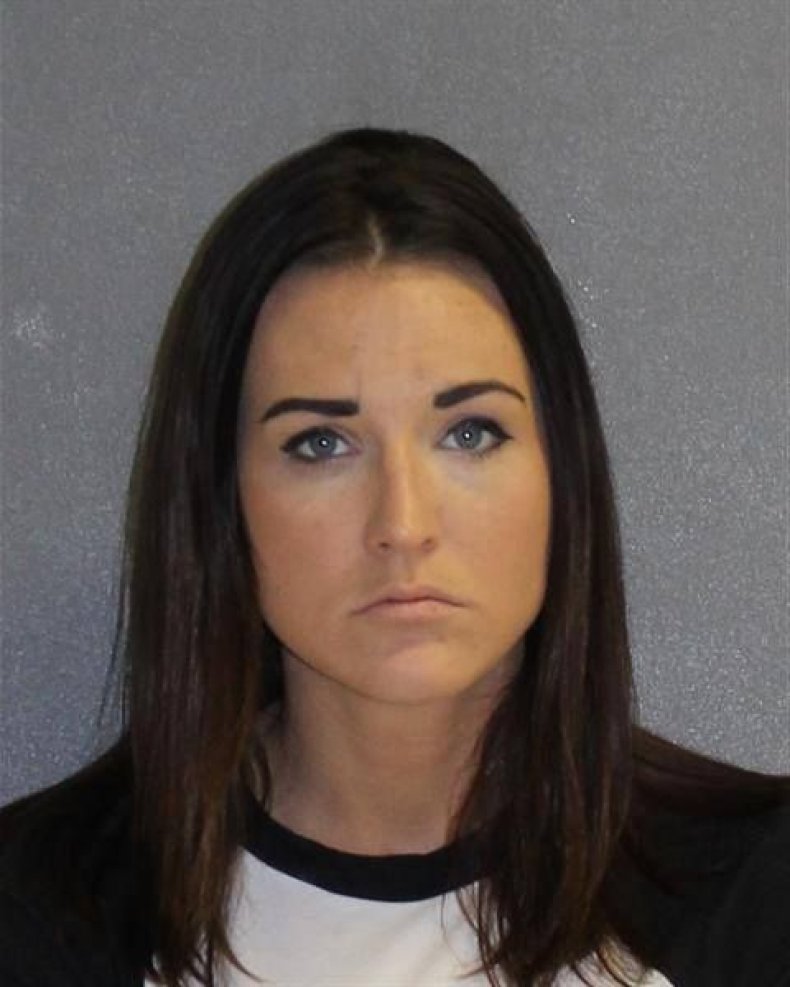 Police said that the alleged relationship appeared to have begun in November of last year. The student told his parents about the alleged relationship Tuesday and the parents then notified police. The student told a Volusia County detective that Ferri would send him nude photographs and picked him up at his home at night several times and brought him back after midnight. The student told the detective that Ferri had also purchased marijuana and smoking pipes for him, and that his grades suffered after the relationship began. The teacher also allegedly told the student to keep the relationship secret.
Sheriff's office spokeswoman Laura Williams told Newsweek that investigators are looking into the matter and are not sure if it's an isolated incident. In a statement, they have asked anyone with more information to come forward.
Ferri was brought to Volusia County Branch Jail where her bail was set at $25,000.
According to the school department's message to students, Ferri had no prior convictions, and her background check came up clean.
Ferri began her career in the school district as a substitute in 2010 and became a full-time teacher in August 2013. She started at New Smyrna Middle School in August 2016, according to the school department.