Florida Sex Offenders Told to Seek Shelter in Jails and Prisons, or Leave State During Hurricane Irma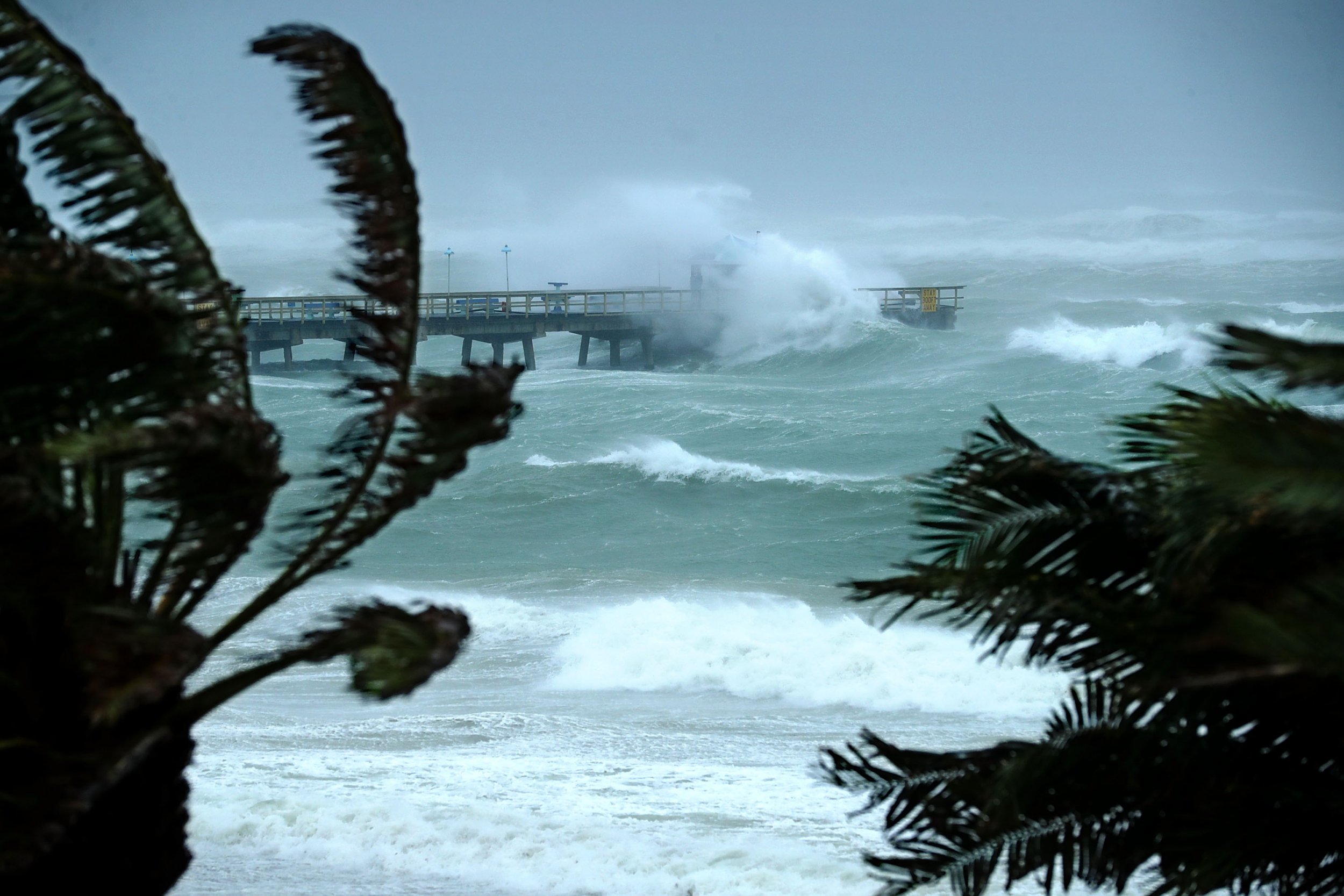 Registered sex offenders across Florida might have a hard time finding safe shelter as Hurricane Irma begins pummeling the state Sunday. Many shelters across Florida were at capacity over the weekend, and few had let in sex offenders. Some were told to report to their nearest prison or jail, while others were shunned, according to local reports.
Florida's efforts to police its sex offender community have long made national headlines, in part because the state has so many that it can make it difficult for them to find legal housing. Florida forbids registered sex offenders from living close to areas where children congregate, forcing some into homelessness. A recent state study found that the number of registered sex offenders had jumped by 44 percent over the past 10 years to more than 26,000. Adding those serving time in jail or prison pushes the number to more than 66,000.
In northern Florida, the Gadsden County Sheriff's Office warned sex offenders to turn themselves in. Officials posted this message on Facebook: "All Sex Offenders who is seeking Shelter, Please Adhere: ***All male sex offender's that are on active supervision living in Gadsden County, if they elect to evacuate, will be required to report to the Gadsden County Annex Prison. All female sex offenders on active supervision living in Gadsden County, if they elect to evacuate, will be required to report to the Gadsden Correctional Facility in Gretna. If the sex offender or sexual predator is not currently being supervised by the Department of Corrections, the Department of Corrections will not be responsible for those offenders. Sexual Predator not being supervised by DOC, should not be allowed where children congregate I.E. shelters FOR YOUR PROTECTION, LAW ENFORCEMENT WILL BE AT EACH SHELTER LOCATION."
In Central Florida, the Pasco County Sheriff's Office set up a special shelter space for registered sex offenders at a local high school in Wesley Chapel. "They need someplace to go just like any other citizen," sheriff's spokesman Kevin Doll told local reporters. Offenders who showed up at shelters where children were present faced arrest.
Polk County Sheriff Grady Judd made national headlines last week when he said anyone with outstanding warrants who sought shelter would be taken to jail. He also tweeted that the county "cannot and we will not have innocent children in a shelter with sexual offenders (and) predators."
Sheriff's Office spokeswoman Carrie Hortsman said the county told registered sex offenders to go to Pasco County or find their own solution. "I mean there are hotels and motels available," Horstman said. "… A lot of people have been leaving the state, so they can also flee north."