Florida Sheriff Didn't Disclose on Applications That He Killed Someone at 14, State Says
Broward County Sheriff Gregory Tony didn't disclose in applications that he killed someone at age 14, his past drug use, and his driving record, according to a Florida Department of Law Enforcement report.
The FDLE launched an investigation into Tony, 43, after the Florida Bulldog, a local news website, reported in May 2020 that he had fatally shot an 18-year-old neighbor with his father's gun during a fight at his Philadelphia residence in 1993. While Tony was charged with murder, he was acquitted in juvenile court, arguing he did it in self-defense and to protect his family.
The 20-page FDLE report was issued late Monday, the AP reported. FDLE investigators and a state prosecutor concluded that Tony lied multiple times on his police applications, but he could not be criminally charged for the shooting because the statute of limitations has expired and records were hard to find, according to the report.
The FDLE handed the report to the state ethics commission for consideration and could advise Gov. Ron DeSantis to suspend the sheriff, according to the AP. Tony could also face an ethics investigation, the Miami Herald reported.
DeSantis said at a Tuesday news conference in Miami that he would confer with his aides before deciding what to do with Tony, the AP reported.
"We're going to review everything ... in the coming days," DeSantis said, according to the South Florida Sun-Sentinel.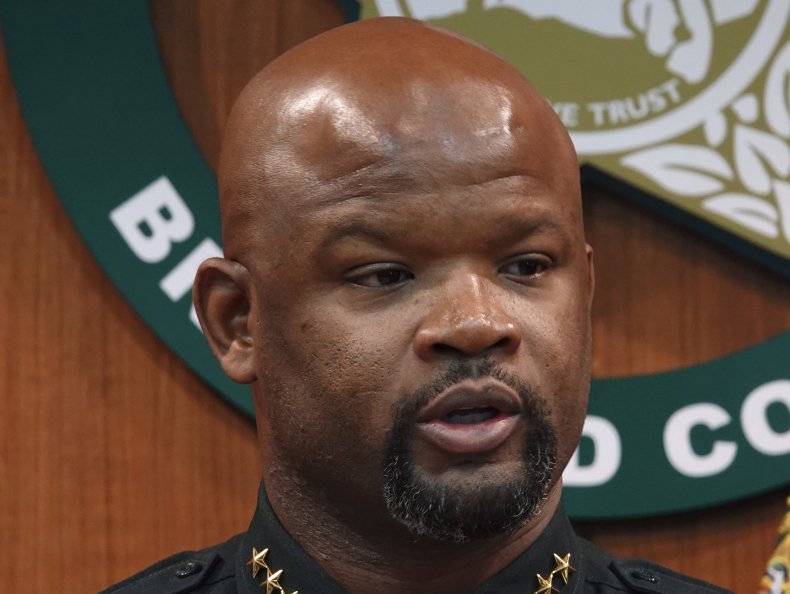 The governor can temporarily or permanently suspend any local elected official for malfeasance or other violations under state law. The suspension can be appealed to the state Senate.
The Broward County sheriff's office did not immediately respond to a request for comment.
Tony lied in an affidavit when he became the Broward County sheriff, saying he never had a criminal record sealed or expunged, the report said. He lied multiple times when applying to the Coral Springs Police Department on questions involving drug use, criminal violations, arrest, moving violations, and undetected crimes.
Tony also lied on a form to renew his Florida driver's license, according to the report. Anthony Kunasek, a special prosecutions chief for the Fort Myers state attorney who oversaw the case, wrote in a three-page memo accompanying the report that there was insufficient evidence to make a case over a 2019 driver's license renewal form.
Tony was appointed sheriff in January 2019. Scott Israel, his predecessor, was fired for his alleged botched handling of the shooting at Marjory Stoneman Douglas High School in February 2018. The Florida Senate upheld that decision.