Nikolas Cruz Confesses to High School Killings Five Months After FBI Was Warned of Threat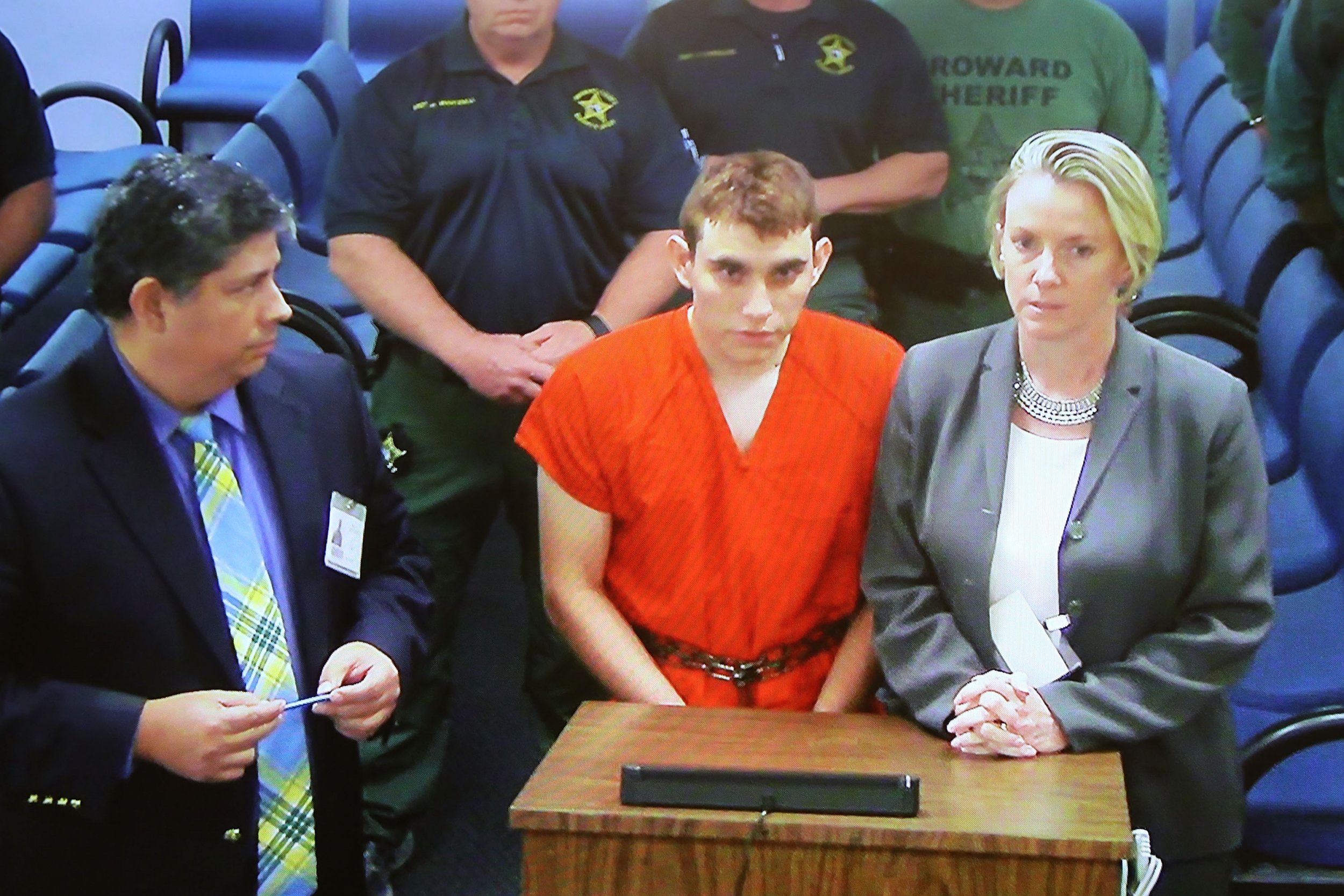 The sole suspect in Wednesday's deadly high school shootings in Florida that claimed the lives of 17 students and injured 15 others has confessed to the slayings, police said.
According to documents supplied by the Broward County Sheriff's office, 19-year-old Nikolas Cruz confessed to police that he was "the gunman who entered the school campus armed with [an] AR-15 and began shooting students that he saw in the hallways and on the school grounds."
Related: Florida shooting suspect Nikolas Cruz called himself "annihilator" in social media posts and was obsessed with guns
NBC Miami reported that Cruz admitted he had carried extra magazines for the AR-15 in his backpack and tried to escape the scene by blending in with the other students at Marjory Stoneman Douglas High School.
Cruz, a former student at the school, admitted to discarding the rifle and joining the crowd of people being ushered outside in the ensuing panic. He was only apprehended after going to a nearby Walmart, buying a drink at a local Subway and then walking to a McDonald's, where he sat down.
The AR-15 Cruz abandoned at the scene has been traced to him and was found in a location consistent with his statements. He purchased the firearm in February 2017, according to reports.
Cruz has been charged with 17 counts of premeditated murder and is being held without bond. Following his arraignment, his court-appointed attorney told the media the teenager had been broken by the killings.
"He's sad, he's mournful, he's remorseful," Cruz's public defender Melisa McNeill said. "He is fully aware of what is going on. And he's just a broken human being."
Students and staff at Marjory Stoneman Douglas said they had suspected Cruz, who was obsessed with guns, might try and carry out some kind of attack on the school.
It emerged Thursday that five months prior to Wednesday's killing spree a YouTube user had warned the FBI about Cruz's potential as a possible school shooter.
CNN reported Ben Bennight, a 36-year-old video blogger, noticed an alarming post in response to a video he had uploaded. A YouTube user on an account using the name Nikolas Cruz posted "Im [sic] going to be a professional school shooter." Bennight said he informed law enforcement about the comment.
The FBI special agent in charge of the Miami division, Robert Lasky, admitted to CNN that the bureau had received a tip last year about the YouTube comment.