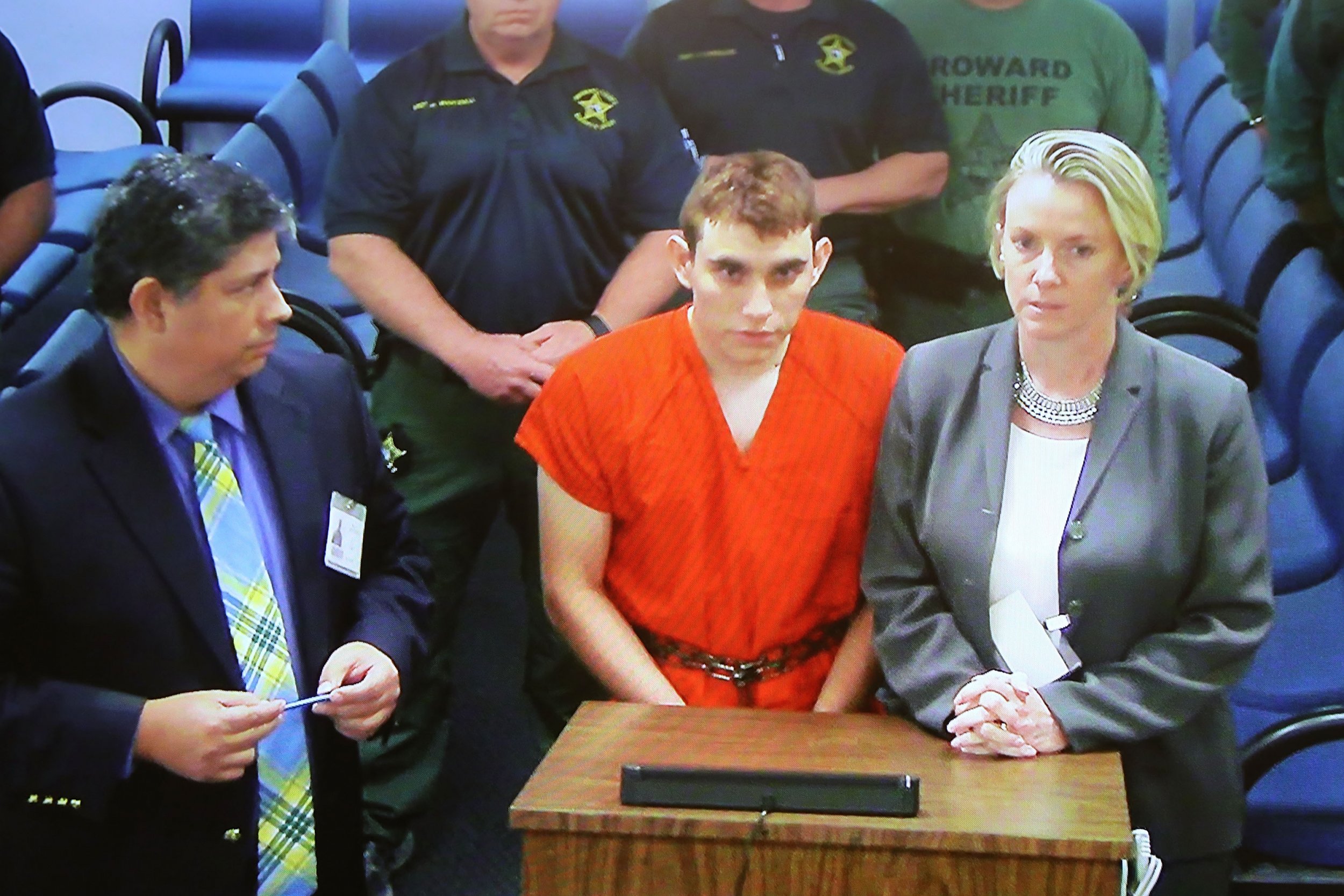 The woman who cared for accused Florida shooter Nikolas Cruz and his brother filed court papers seeking control of their inheritance just one day after the massacre at Marjory Stoneman Douglas High School.
After their mother Lynda Cruz died from flu-related pneumonia last November, Cruz, 19, and his brother Zachary, 17, were put into the care of Roxanne Deschamps.
A source close to the family, who has not been named, told the New York Post Deschamps kicked Cruz out of her trailer after a fight over his gun collection. She also reportedly also took $2,900 from him before he moved out.
Last Wednesday afternoon, an assailant, later identified as Cruz, stormed Florida's Marjory Stoneman Douglas High School with an assault rifle, fatally shooting 17 people and injured at least 14 others.
Deschamps filed a petition for Lynda's estate just one day later, according to court reports obtained by the Post. In the document, Deschamps argued that she should be granted control as she is "caring for a 50 percent minor beneficiary."
The source told the Post that Deschamps had Cruz's brother involuntarily committed on Friday. It is unclear if Zachary has since been released.
The filed petition does not reveal the total value of the estate. However, the Snead family, who cared for Cruz during the time the attack took place, said he was due to inherit at least $800,000 when he turned 22.
If a judge grants the petition, Deschamps would be responsible for allotting the children's inheritance and paying debts owed by the estate. She could also charge a fee for administering the estate. The amount would be subject to the judge's discretion according to Robert Wolf, a Florida lawyer who is independent of the case.
A picture is slowly forming of the suspected shooter, who was arrested shortly after the incident and briefly taken to Broward Health North hospital in Pompano Beach, before being transferred to the Broward Sheriff's headquarters.
Broward Sheriff Scott Israel confirmed that Cruz was a former student at the school expelled last year for unknown "disciplinary reasons."
According to Cruz's attorneys, the teenager has been on suicide watch since his arrest and is reportedly "sad and remorseful." One of the attorneys said Cruz had the mental state of a child.
"What was relayed to me was 'he is such a child,'" Gordon Weekes, a chief assistant for Broward County's public defenders office, told the Sun Sentinel. "That's the impression our attorneys are getting."