Florida Shooter Roamed Free After Massacre Because of Security Camera Delay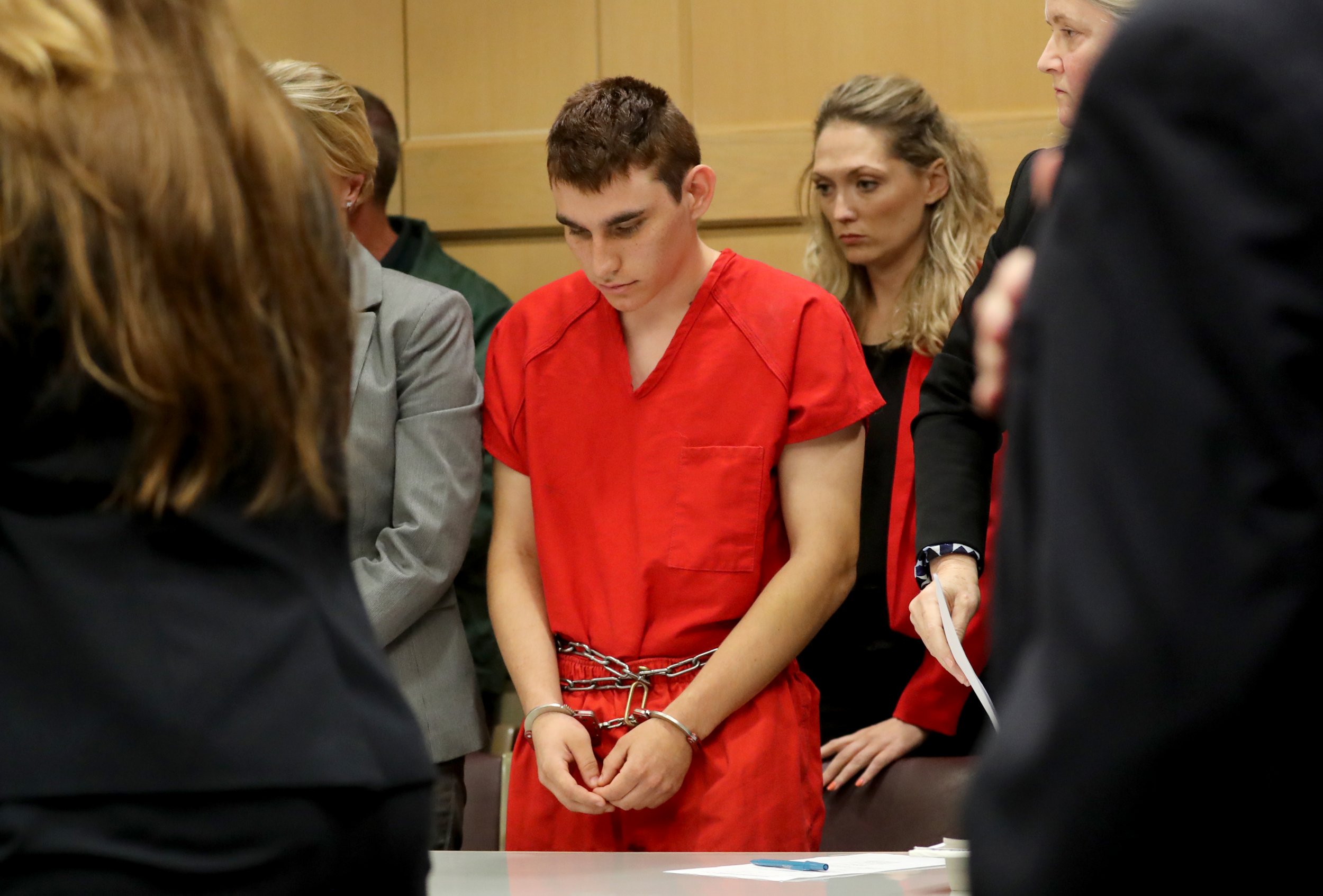 Nikolas Cruz, the alleged Florida shooter, was able to escape the Valentine's Day massacre undetected due to a mix-up with the security camera footage.
A 20-minute delay on surveillance footage caused police to believe Cruz, 19, was still on campus when he had already exited the premise, reported local news.
Cruz was believed to have fled Marjory Stoneman Douglas High School at around 2.28 p.m., after fatally shooting 17 people and injuring at least 14 others, last Wednesday. Police caught him an hour later in a nearby neighbourhood.
Officers from the Broward County Sheriff's Office reportedly arrived on the scene approximately at the same time Cruz was escaping but the 20-minute video delay stalled the police and allowed the shooter to slip away.
"He went from the third floor to the second floor… They're monitoring him on camera," an officer said over a radio transmission, heard by the Sun Sentinel.
"We're on the second floor, we don't see him," another cop responded.
Authorities looked for the gunman for 26 minutes before realising that he wasn't actually on school grounds anymore, reported the Sun Sentinel.
"It's about a 20-minute delay they're following him on video, on the camera," an officer reportedly said on the transmission. "They have him exiting the building, running south."
Coral Springs Police Chief Tony Pustizzi confirmed the security camera video mix-up to the Sun Sentinel. The surveillance tapes were "delayed 20 minutes and nobody told us that," he said.
Pustizzi added: "It made it harder to identify where the guy was. Somebody would say 'he's on the second floor,' and we had guys on the second floor saying 'we're on the second floor, we don't see him.' That's when we figured out there's a tape delay."
A picture is slowly forming of the suspected shooter, who was arrested shortly after the incident and briefly taken to Broward Health North hospital in Pompano Beach, before being transferred to the Broward Sheriff's headquarters.
Broward Sheriff Scott Israel confirmed that Cruz was a former student at the school expelled last year for unknown "disciplinary reasons."
According to Cruz's attorneys, the teenager has been on suicide watch since his arrest and is reportedly "sad and remorseful." One of the attorneys said Cruz had the mental state of a child.
"What was relayed to me was 'he is such a child,'" Gordon Weekes, a chief assistant for Broward County's public defenders office, told the Sun Sentinel. "That's the impression our attorneys are getting."