Florida Shooting: 50 Percent of Americans Now Want Nationwide Ban on Assault Weapons, Poll Shows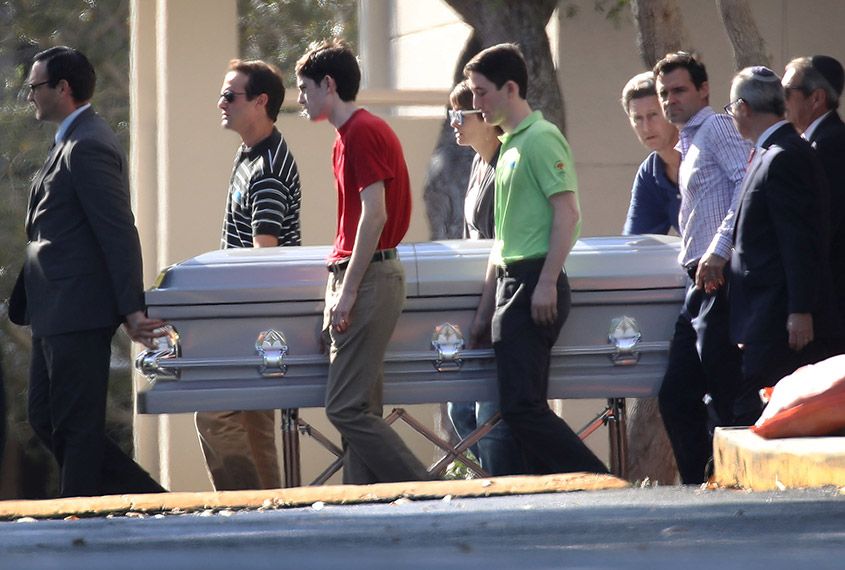 Half of Americans would back a nationwide ban on the sale of assault weapons, a new poll shows, with the majority of respondents also stating President Donald Trump is not doing enough to prevent mass shootings.
The Washington Post/ABC News poll was conducted following the deadly mass shooting at a high school in Parkland, Florida, which left at least 17 people dead and others injured.
Of the 808 adults surveyed from February 15 to 18, 62 percent of people do not think the president is doing enough to prevent mass shootings, with 77 percent believing Congress is not doing enough to tackle the problem.
And, in a result that demonstrates the country's divide on gun control issues, 50 percent of Americans polled said they would support a total ban on the sale of assault weapons; with 71 percent of Democrats and 29 percent of Republicans backing a ban.
But despite the significant support for a ban on assault weapons sales, the majority of people (57 percent) identified mass shootings as a reflection of the problems in identifying and treating mental health problems, while just 28 percent believed mass shootings were a reflection of inadequate gun control laws.
Following the Florida school shooting, Trump has faced calls by survivors of the massacre to take a stand on gun control, with a number of student activists demanding that politicians take action rather than sending "thoughts and prayers."
In a moving address at a gathering to remember those who had lost their lives in the attack, high school senior Emma Gonzalez addressed the reticence of politicians who had received donations from the NRA to impose tougher gun control laws.
"If the president wants to come up to me and tell me to my face that it was a 'terrible tragedy' and how it should never have happened and maintain telling us how nothing is going to be done about it, I'm going to happily ask him how much money he received from the NRA," she said in her Saturday speech.