Florida Shooting: Everything We Know so Far About Parkland High School Massacre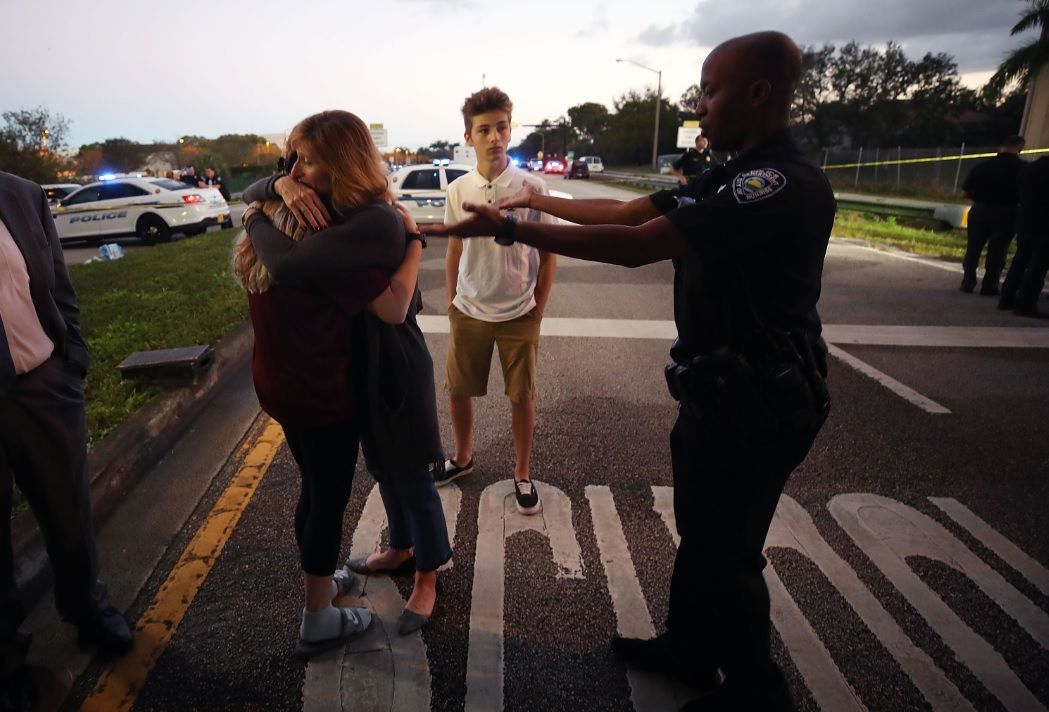 A school shooting at Marjory Stoneman Douglas High School in Parkland, Florida, Wednesday left at least 17 people dead and numerous others injured. A suspect was in custody Thursday as authorities continued to investigate what happened inside the school.
Here's what we know so far about the shooting, one of the deadliest in modern history.
The shooting began around 3 p.m. local time inside the high school. The Broward County Sheriff's Office tweeted at 2:53 p.m. about an active shooter situation at the school, noting that deputies were responding to the scene.
At least 17 people were killed in the shooting, marking it as one of the 10 deadliest mass shootings to occur in modern United States history, CNN reported. Multiple other people were injured.
The bodies of 12 of those killed were found inside the building. Others were transported to the hospital, where they died, said Broward County Sheriff Scott Israel. The victims of the shooting continued to be identified Thursday.
One of the victims of the shooting was identified as Aaron Feis, an assistant football coach and security guard at the school. Feis, 49, reportedly died from his injuries after being hit by bullets while protecting students from the shooter.
The shooting suspect was identified by authorities as Nikolas Cruz, a 19-year-old former student at the school. He was apprehended in a residential area near the school after the shooting.
Cruz was previously expelled from the school for as of yet undisclosed "disciplinary reasons," according to the Miami Herald.
Broward County Mayor Beam Furr told CNN that Cruz previously sought help at a mental health clinic over a year ago. "It wasn't like there wasn't concern for him," said Furr.
Cruz carried out the shooting with an AR-15 rifle and was armed with multiple ammunition magazines and smoke grenades, Reuters reported. He wore a gas mask as he entered the school. Cruz reportedly pulled a fire alarm before the shooting, ensuring people in the building would file into the hallways.
Cruz was charged with 17 counts of premeditated murder, The New York Times reported. He was booked into the Broward County Jail on Thursday after being released from the hospital, where he was being held without bond.
A YouTube user by the name of Nikolas Cruz previously posted on the website that he was "going to be a professional school shooter," BuzzFeed reported. The FBI was alerted to the post by another social media user.
President Donald Trump took to Twitter to weigh in on the shooting, asserting that Cruz should have been reported. "So many signs that the Florida shooter was mentally disturbed, even expelled from school for bad and erratic behavior," Trump wrote. "Neighbors and classmates knew he was a big problem. Must always report such instances to authorities, again and again!"