Florida Shooting: Senator Tells Colleagues 'We Are Responsible' for Mass Atrocity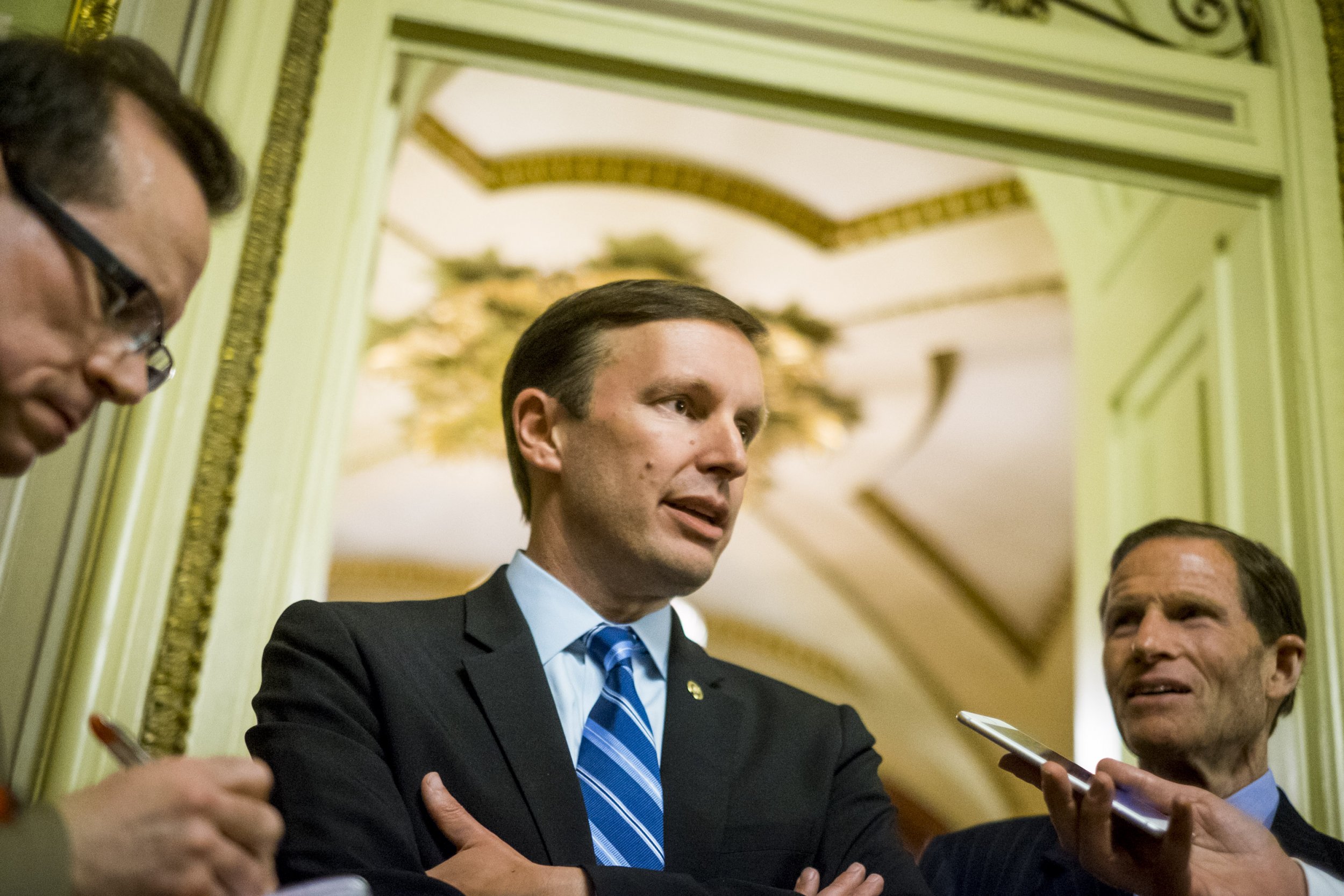 Senator Chris Murphy, a Democrat from Connecticut, took the Senate floor on Wednesday to rebuke his colleagues, following the shooting at a high school in Parkland, Florida.
"Let me just note once again for my colleagues …This happens nowhere else other than the United States of America, this epidemic of mass slaughter, this scourge of school shooting after school shooting. It only happens here, not because of coincidence, not because of bad luck, but as a consequence of our inaction," he said.
"We are responsible for a level of mass atrocity that happens in this country with zero parallel anywhere else," he later added.
Murphy originally intended to address the Senate on immigration matters, but he decided to chide his colleagues for not doing enough to enact stronger gun laws. "Turn on your television right now, you're going to see scenes of children running for their lives," the legislator said, according to The Daily Beast.
The congressman dealt with the Sandy Hook massacre almost six years ago. In December 2012, 20 school children were murdered in Newtown, Connecticut—a tragedy that prompted him to lead a plea for gun control. "I'm the same age as all of these parents. I walked out of that tragedy feeling like I had just been handed my mission in public service, that if I wasn't able, in my career in the Senate, to do something meaningful to pay homage to those kids and those teachers, then I had failed," he told Politico in 2016.
Former Congresswoman Gabrielle Giffords, a Democrat from Arizona who was shot in the head by a gunman in 2011, also joined the call to take action over gun control after Wednesday's carnage. She posted a Twitter thread asking lawmakers to "find the courage" to pass legislation and "fight against this fear."
Giffords concluded her Twitter thread by urging Congress to pass laws to "protect our children" and "stop dangerous people from accessing guns. And if Congress won't act, Americans voters must."
According to the organization Everytown for Gun Safety, there have been a shooting every 2.5 days—18 school shootings—in the U.S. so far this year. Since 2000, there have been more than 130 shootings at elementary, middle and high schools, and 58 more at colleges and universities, The Washington Post reported.