Florida Shooting Survivor David Hogg Pleads for Gun Control: 'We Are Children. You Guys Are the Adults'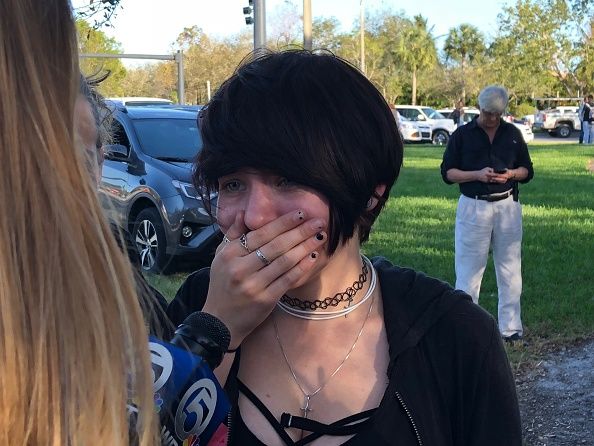 Students from a Florida school where at least 17 people died in a mass shooting on Wednesday have spoken out against gun violence and called on lawmakers to do something to prevent more mass shootings.
"What we really need is action. Because we can say, 'Yes, we're going to do these things, thoughts and prayers.' What we really need more than that is action," student David Hogg, who survived Wednesday's massacre at Marjory Stoneman Douglas High School in Parkland, told CNN on Thursday, speaking about mass shootings in schools. "This is the 18th one this year. That's unacceptable."
Hogg continued, "We're children, you guys are, like, the adults. Take action, work together, come over your politics and get something done."
A 19-year-old former student has been charged with the murder of 17 students. It was the deadliest school shooting since a gunman attacked an elementary school in Newtown, Connecticut, in 2012. But in the first 45 days of 2018, there have been 18 school shootings in the U.S., twice the number in the same period last year.
The federal government has so far failed to pass gun reform legislation that would address mass shootings. President Donald Trump tweeted his condolences for the victims and their families on Wednesday.
"My prayers and condolences to the families of the victims of the terrible Florida shooting. No child, teacher or anyone else should ever feel unsafe in an American school," Trump said.
Yet several lawmakers have shared Hogg's sentiments that thoughts and prayers are insufficient.
Senator Chris Murphy, a Democrat from Connecticut, took to the Senate floor on Wednesday to decry government inaction.
"Let me just note once again for my colleagues…this happens nowhere else other than the United States of America, this epidemic of mass slaughter, this scourge of school shooting after school shooting. It only happens here, not because of coincidence, not because of bad luck, but as a consequence of our inaction," he said.