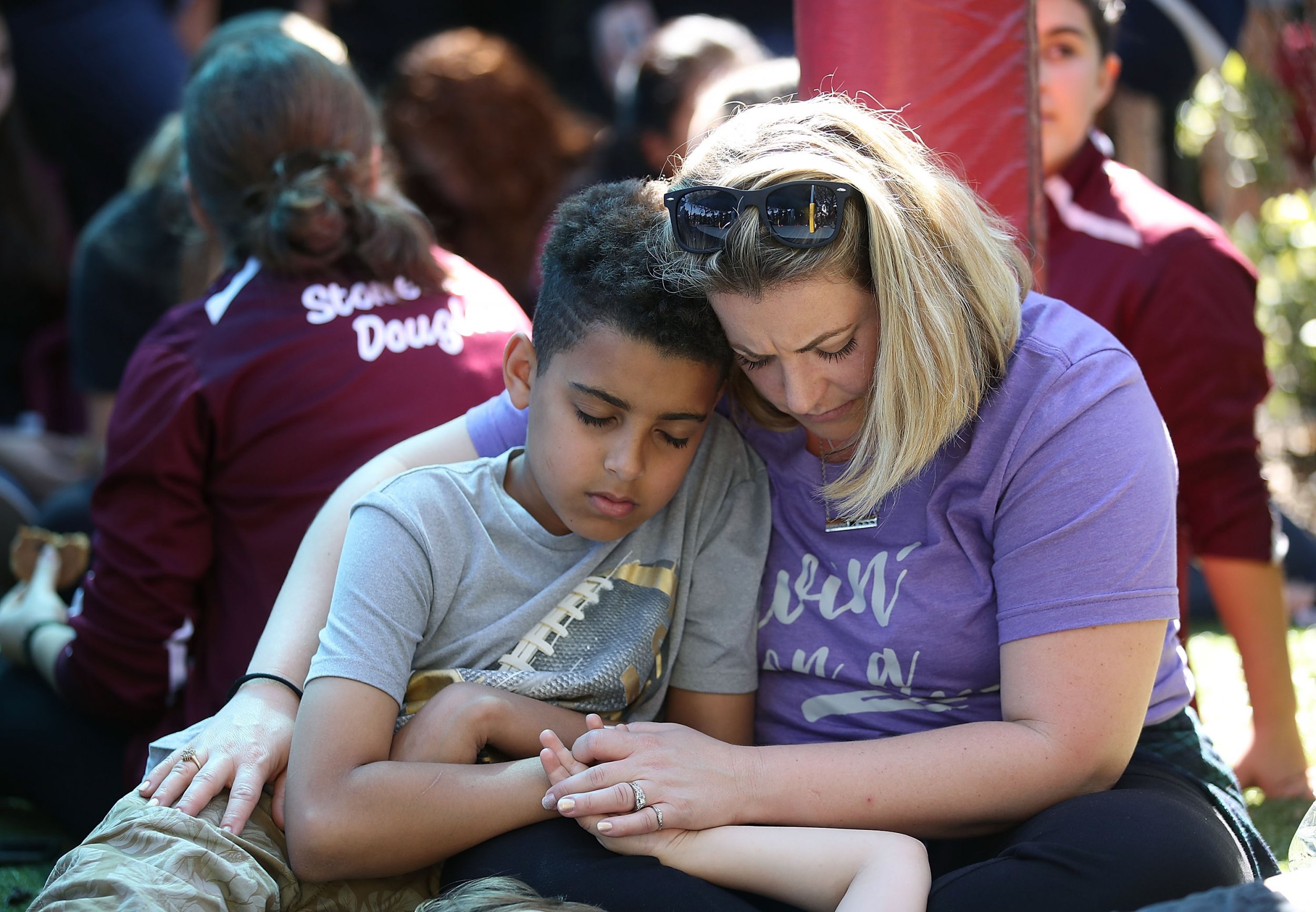 Fox News host Tucker Carlson has suggested that survivors of the Florida school shooting were being manipulated to further an agenda of gun control.
His comments come in the wake of the mass shooting at Marjory Stoneman Douglas High School, which left 17 people dead and prompted calls from the student survivors for a review of gun control laws.
"All of a sudden you're setting these kids involved in calls for very specific pieces of legislation, and the allegation has been that they are in some way in contact with organized anti-gun groups and people who have suggested that have been denounced as immoral and heartless," Carlson said Tuesday night on Tucker Carlson Tonight.
Carlson's guest agreed that the voices of the survivors should be heard—but only as far as which warning signs were missed by the authorities about the shooter.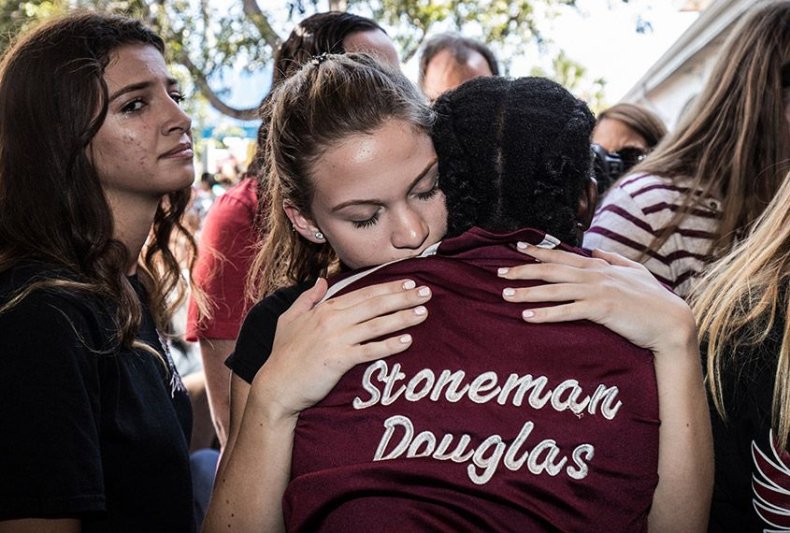 Since the attack on February 14, students have demanded action rather than "thoughts and prayers" from those in power. Senior Emma Gonzalez spoke against President Donald Trump in a powerful speech about gun control.
"If the president wants to come up to me and tell me to my face that it was a 'terrible tragedy' and how it should never have happened and maintain telling us how nothing is going to be done about it, I'm going to happily ask him how much money he received from the NRA," she said in a speech on Saturday.
But the comments by student survivors were described as part of a plan by the media to further their own agenda.
"They're using these kids in a kind of moral blackmail where you're not allowed to disagree or you're attacking a child, which is of course—I can speak for myself, the last thing I would ever do as a father of four, I would never attack the kid—you can disagree with other people's opinions without attacking them, but the press is conflating that and making it like, 'You're not allowed to disagree, or you're a bad person," Carlson added.