Florida Shooting: We Need Armed Teachers And Superior Fire Power In Schools To Prevent Attacks, Fox News's Judge Napolitano Says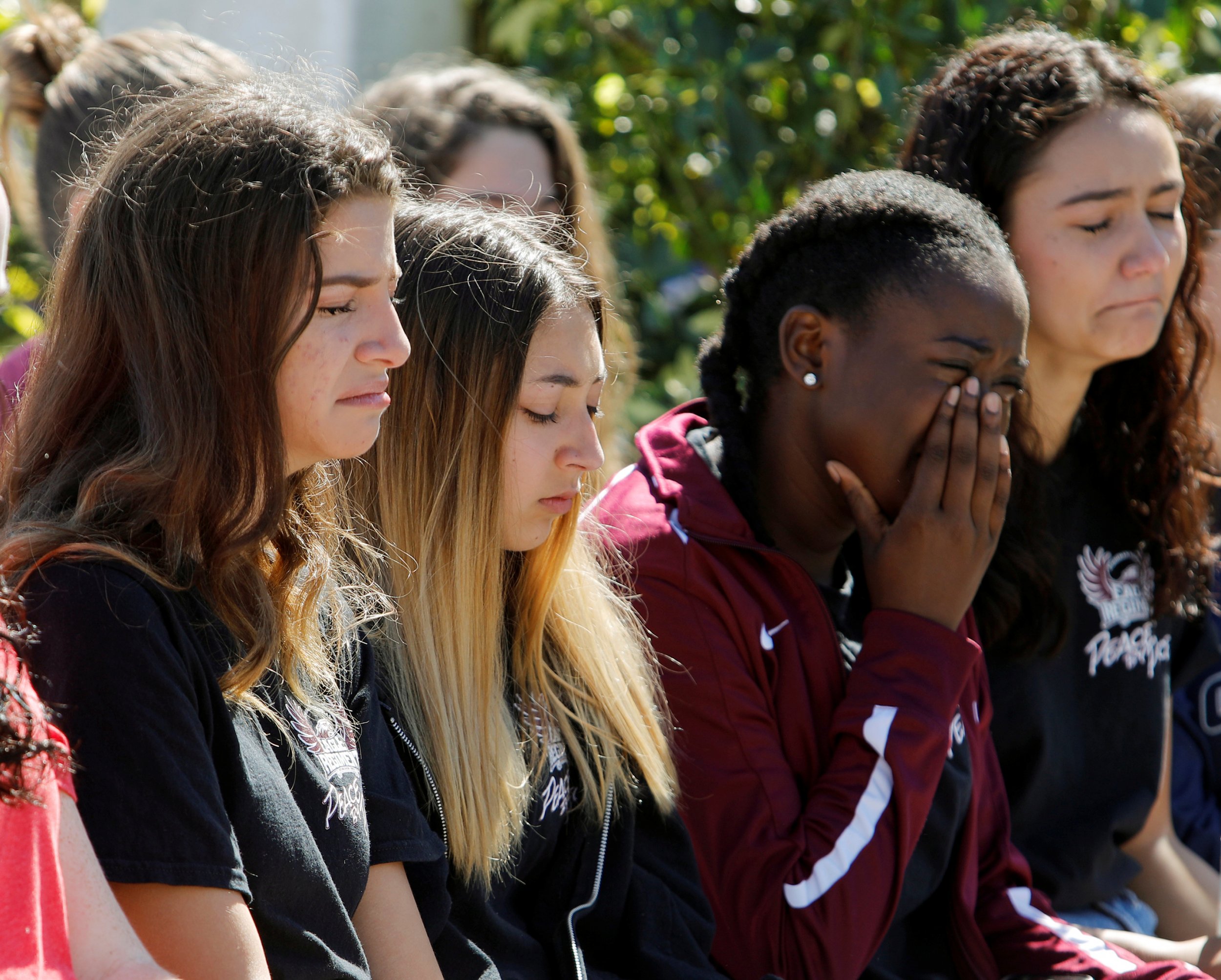 The issue at the center of the Florida school shooting that left at least 17 people dead is neither gun control nor mental health care, but a "lack of superior fire power," according to Fox News judicial analyst Andrew Napolitano, who believes teachers should be armed.
Discussing the deadly attack at Marjory Stoneman Douglas High School in Parkland on Wednesday, Napolitano suggested in a Thursday evening discussion on Varney & Co that there were not enough guns in schools.
"My suggestion is the Israeli model," Napolitano said. "Not all the teachers are armed but all the teachers...the culture's different, I know that. All the teachers have been in the IDF, the Israeli Defense Forces. Every adult except for certain religious groups, spends time there."
Napolitano continued: "In that time period they are trained. And select teachers, quietly, not ostentatiously are armed and quietly trained. You can't just carry a gun. You have to practice with it every week."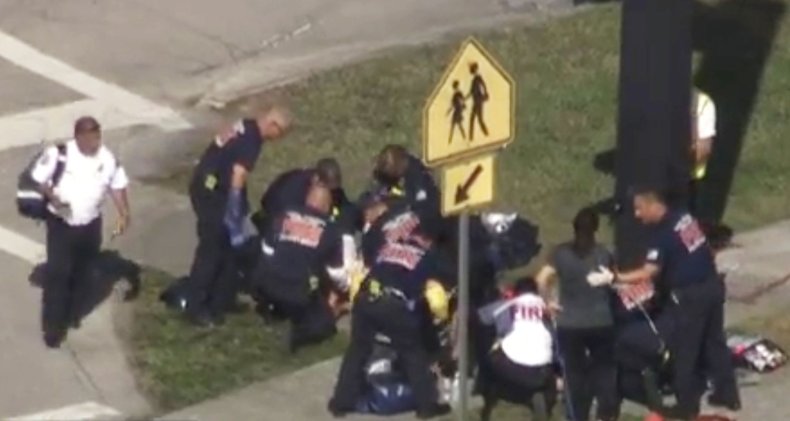 Napolitano also dismissed claims, raised by President Donald Trump, that focused on mass shooters' mental state.
"Suggesting this is a mental health issue is a diversion," Napolitano said. "It's an issue of not enough superior firepower to stop these killers. If he's crazy, he's going to find a way to kill. If he's irrational and wants to kill, he will find a way to kill."
Napolitano's comments come following pleas from a mother of one of the victims of the Florida school shooting asking Trump to take a stand on gun control.
During a live segment on CNN, Lori Alhadeff, whose 14-year-old daughter was killed in the shooting, sent a message to the president: "I just spent the last two hours putting the burial arrangements for my daughter's funeral, who's 14. President Trump, please do something. Do something. Action. We need it now. These kids need safety now."
But Trump's address on Thursday on the shooting did not mention gun control, while Florida senator Marco Rubio—who along with Trump has been the recipient of sizable campaign ad donations from the NRA­—urged against discussions on gun control before all the facts of the massacre had been established.
Backing the push against discussions on gun control, Napolitano added that despite the fact that there were 300 million guns in America, they were not in schools, suggesting teachers and students were "like a sitting suck" without them.
Previously Israel has responded to claims from the American gun lobby that its model could halt school shootings. Following an attack in Newtown, Connecticut, in 2012, in which 20 children at Sandy Hook Elementary School were killed, the National Rifle Association said Israel's deployment of armed guards at schools was the solution.
Then Foreign Ministry spokesman Yigal Palmor replied: "We're fighting terrorism, which comes under very specific geopolitical and military circumstances. This is not something that compares with the situation in the U.S."