White House Official Blasted for Calling Florida Shooting a 'Reprieve' From West Wing Scandals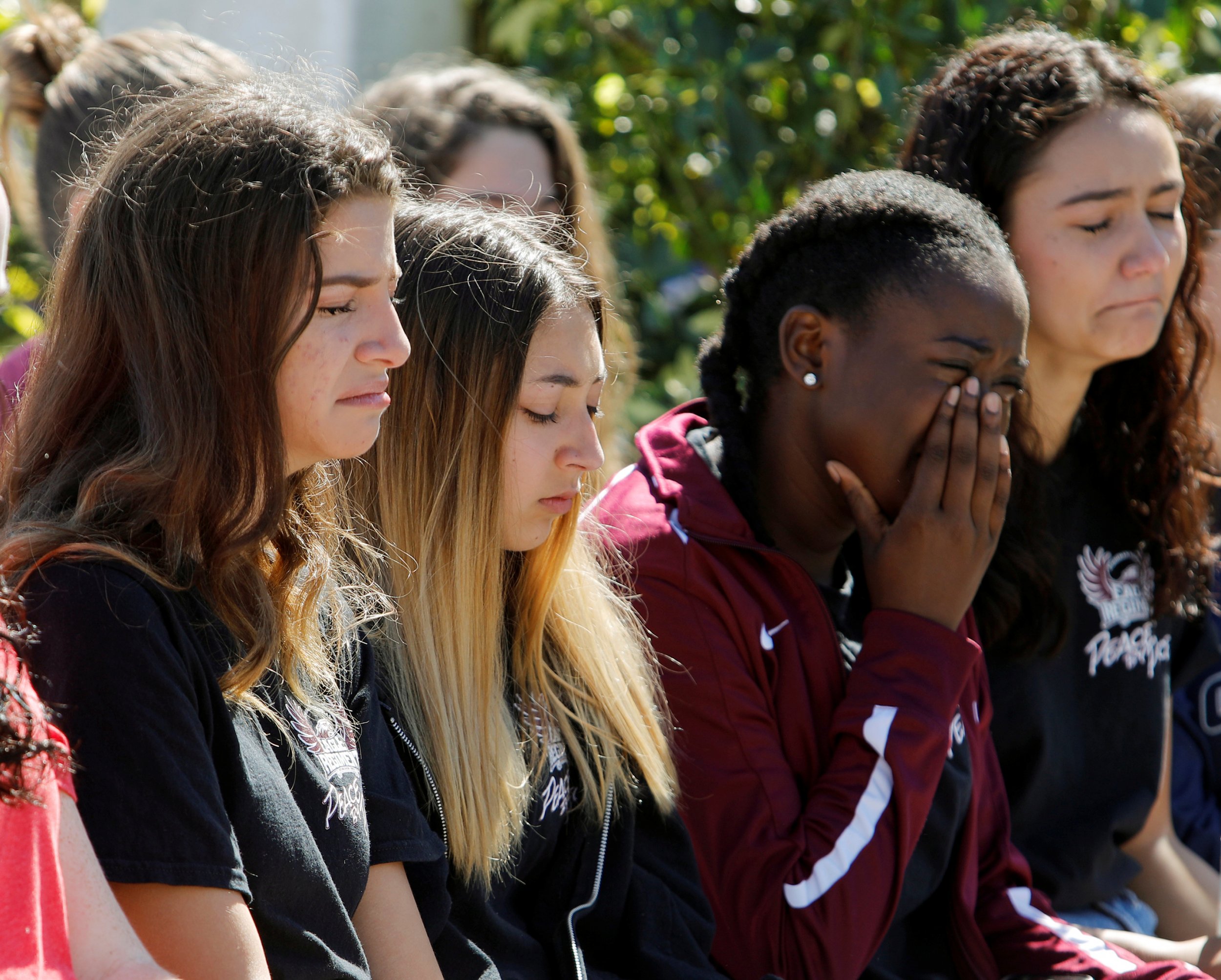 A White House official has found himself the subject of a social media frenzy after commenting that the Florida shooting was a "distraction or a reprieve" from the series of scandals that have hit the West Wing.
The unnamed official, who spoke to The Washington Post on the condition of anonymity, has been slammed for his comments—with many social media users calling on The Post to "name and shame" their source.
"For everyone it was a distraction or a reprieve," the unnamed official said.
"A lot of people here felt like it was a reprieve from seven or eight days of just getting pummeled," he added.
The official appears to be referring to the resignation of White House staff secretary Rob Porter over allegations of domestic abuse; the suggestion senior officials may have ignored the allegations; and the recent claim by Playboy model Karen McDougal that she had an affair with Donald Trump.
The alleged comments have prompted a backlash on Twitter, where the official was referred to as "a ghoul" and the statement "sick."
"Here is a White House official discussing the upside of seventeen people being massacred at a Florida high school," user Matthew Yglesias wrote. Another, Drew Magary, added: "Why is the White House ghoul quoted here allowed to be anonymous?" sharing a link to the article in which he was quoted.
At least 17 people were killed at Marjory Stoneman Douglas High School in Parkland, Florida, when a shooter opened fire on students and staff on February 14. The massacre has prompted survivors to call on President Donald Trump to address gun control, and he is set to meet with some of the students from the Parkland school on Thursday for a "listening session."
The White House did not immediately respond to Newsweek's request for comment.