Florida Sports Bar Vows to Throw Out Customers Who Wear Masks
A Florida bar has banned customers from wearing face masks, vowing to boot revelers if they ignore the ruling.
Signs have been erected at Westside Sports Bar and Lounge on U.S.192 in West Melbourne saying that masks are not allowed.
The bar's owner, Gary Kirby, has promised to eject anyone who flouts his face mask ban.
Speaking to local media, he said: "We find it completely unnecessary to have face masks at all."
"We do not support them, we do not believe in them."
Kirby said anyone who enters the bar with a mask will be asked to remove it. If they refuse, they will have to leave.
He told reporters he considered face masks to be a security issue after someone committed a crime and could not be identified due to the covering.
Kirby said the ban had been good for business and even after receiving a death threat, he would not be backing down.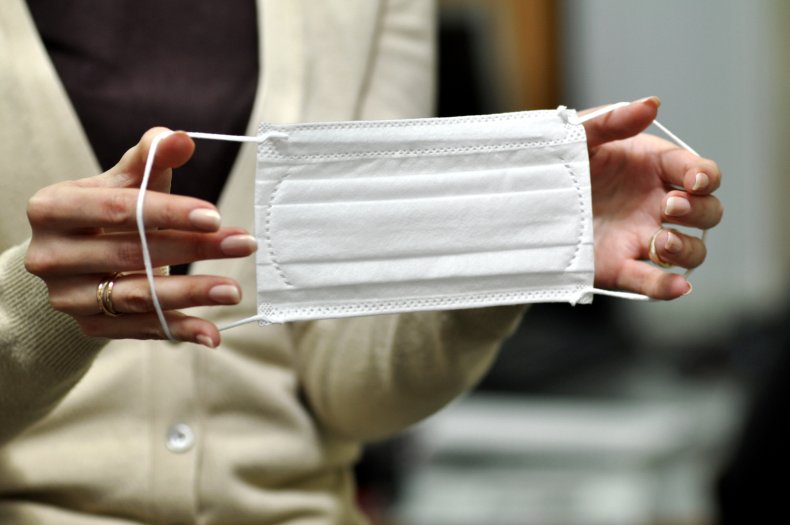 He said: "My Facebook, the business page, has taken off. They love it."
He is now planning to start making shirts advertising the no-mask policy.
As Westside Sports Bar and Lounge serves food, it was not forced to shut down like other bars in the state.
The decision as to whether a customer wears a mask or not lies solely with the business owner.
Kirby's stance appears to be in stark contrast to a poll that found a large majority of American voters want current COVID-19 restrictions to either remain in place or be increased.
A Hill-HarrisX poll released Thursday indicated that only 20 percent of Americans want to ease restrictions amid the pandemic, in contrast to 45 percent who said restrictions should remain where they are. The vast majority of the remainder of those polled said that restrictions should be tightened.
Only 8 percent of Democrats wanted restrictions to be eased, with 44 percent preferring current restrictions and 49 percent saying more restrictions should be added, the survey found.
Although a large partisan divide existed, no political party preferred easing restrictions. A 42 percent plurality of Republicans favored current restrictions remaining in place, while 21 percent said they should increase. The poll found that 37 percent of Republicans favored easing restrictions.
A majority of Independents, 51 percent, preferred keeping current restrictions. Only 18 percent were in favor of easing restrictions, while 31 percent wanted further restrictions.
The desire to ease restrictions increased for voters living further away from cities. The poll found 30 percent of rural voters favored fewer restrictions, compared to 20 percent for suburban voters and 15 percent for those who live in cities.
Florida Sports Bar Vows to Throw Out Customers Who Wear Masks | News