Florida Stops Medical Examiners From Releasing Coronavirus Death Data: Report
Exactly how many people have died in Florida as a result of contracting coronavirus may be in question after reports on Wednesday indicated that data compiled by medical examiners in Florida was squelched by the state government.
Lists from the medical examiners had shown a higher number of deaths than the official count from the Florida Department of Health (FDH), according to reporting from the Tampa Bay Times.
Chairman of the Florida State Medical Examiners Commission Dr. Stephen Nelson said state officials were planning on redacting certain information, such as causes of death and descriptions of the cases. Data from medical examiners have not been released in over seven days.
Florida's medical examiners were populating their lists of coronavirus statistics based on deaths by county. Included within that number were people who were not necessarily year-round residents of Florida, which included seasonal residents of the state, tourists or other visitors.
However, the Florida Department of Health had only been counting official Florida residents. Between the two lists, there was a differential in the daily tallies of nearly ten percent.
Nelson told the Times that coronavirus statistics are public information and should be released.
FHD spokesman Alberto Moscoso said the department had "privacy concerns for the individuals that passed away related to COVID-19." However, data from medical examiners do not provide any names.
"This is no different than any other public record we deal with," Nelson said Wednesday. "It's paid for by taxpayer dollars and the taxpayers have a right to know."
In April, Florida's Congressional Democrats wrote a letter to Governor Ron DeSantis asking for accurate coronavirus statistics information.
"We ask that you work with the Department of Health and county medical examiners to ensure that COVID-19 cases are detected and reported accurately," the letter read.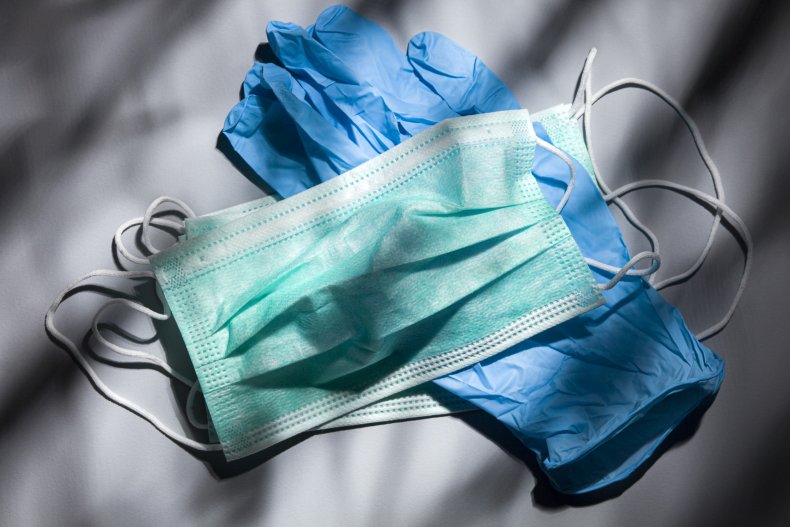 In a statement provided to Newsweek Thursday, the Florida State Emergency Operations Center said information from medical examiners is still included in Department of Health data since it is reported directly to the state of Florida.
"Data released by medical examiners and the data released by [the Department of Health] can differ based on the fact that medical examiners include non-Florida residents in their reports," the statement read. "The State reports this data to the CDC and the state of residency but does not include it on the COVID-19 dashboard to avoid double counting with other states. This is the same protocol that other states have for Florida residents."
"Medical examiners are independent of the Department of Health," Governor DeSantis' Communications Director Helen Ferre said in a Thursday statement to Newsweek, "and they make their own determination as to what information to release and which, if any, exemptions from public records law apply."
Florida had also stopped releasing statistics for coronavirus cases in nursing homes and senior care facilities. Data was only released after media outlets threatened to file a lawsuit demanding the information.
When the numbers were released Tuesday, they revealed 1,168 residents of long term care facilities had tested positive for the virus, as had 1,130 staff members.
Medical professionals asked Governor DeSantis in April to protect them from lawsuits stemming from the coronavirus pandemic.
"We ask you to extend sovereign immunity to health care professionals and health care facilities engaged in responding to the COVID-19 outbreak," wrote Florida Health Care Association Executive Director J. Emmett Reed, CAE in a letter to DeSantis. "This would provide the necessary liability protection to health care professionals and health care facilities to provide services to any individual in the state during the emergency rule without fear of reprisal for providing care to their patients during this difficult time."
No decision on this request has been announced by DeSantis' office.
During DeSantis' announcement of a phased reopening of Florida's businesses on Wednesday, he said visits to senior care facilities would be prohibited, a decision the governor described as "tough."
"You have people there that don't have human contact with their family," DeSantis said, "and this has been going on now for almost two months."
Updated 11:24 p.m. EST 04/30/2020: This story has been updated to included statements from the Florida State Emergency Operations Center and the office of Florida Governor Ron DeSantis.